'LEGO Star Wars Battles' Season 2 Announced Today
LEGO Star Wars Battles is the latest mobile game set in the Star Wars universe. It was released in late September exclusively on Apple Arcade, Apple's game subscription service ($4.99/month). The game blends iconic Star Wars characters, vehicles, and locations with real-time, one-versus-one multiplayer battles. Today, Season 2 of the game was announced. From WB Games:
Warner Bros. Games, The LEGO Group and Lucasfilm Games announced season 2 of LEGO® Star Wars™Battles today where a new planet has been revealed! Fight on the sun-drenched world of Scarif to earn scans and unlock up to 4 brand new units to use, including AT-RTs and Gungan Gangs!

LEGO® Star Wars™Battles, the new action strategy game available exclusively on Apple Arcade, allows players to integrate characters and vehicles from across the Star Wars galaxy to create unstoppable squads. Strategically deploy troops and build LEGO towers on the battlefield as you try to destroy your opponent's base. Players will master both sides of the Force with armies of light side or dark side units, each with their own play style.

Featuring characters and locales from all Star Wars eras, including Star Wars™: The Clone Wars™, and Rogue One™: A Star Wars™ Story, players can collect iconic heroes and villains such as Luke Skywalker™, Boba Fett™, and Darth Vader™, along with characters such as porgs, stormtroopers, battle droids, and a variety of vehicles from AT-ATs to TIE bombers, and even the Millennium Falcon. As players progress and level up, they will unlock different arenas based on familiar Star Wars locales.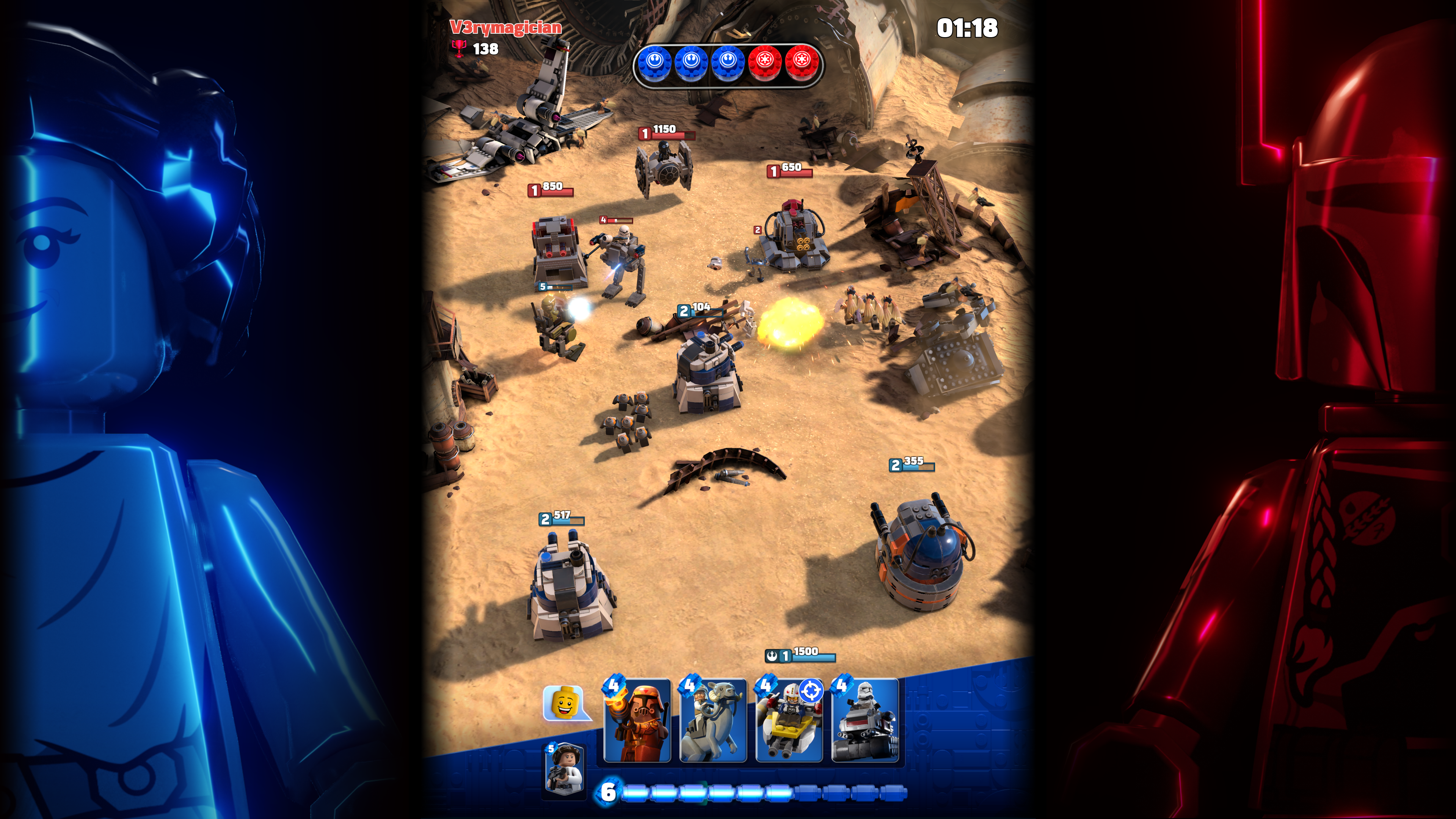 You can check out here Lacey Gilleran's initial thoughts on the game, back when it was first released. This is not the only Star Wars game in development from LEGO, as in Spring 2022, the highly-anticipated LEGO Star Wars: The Skywalker Saga is supposed to be released.
Miguel Fernández is a Spanish student that has movies as his second passion in life. His favorite movie of all time is The Lord of the Rings, but he is also a huge Star Wars fan. However, fantasy movies are not his only cup of tea, as movies from Scorsese, Fincher, Kubrick or Hitchcock have been an obsession for him since he started to understand the language of filmmaking. He is that guy who will watch a black and white movie, just because it is in black and white.