Hasbro Reveals New Tiers and Color Model for HasLab Black Series Rancor
Hasbro has revealed tiers three and four for their third HasLab project, the Black Series Rancor. The figure needs 9,000 backers before December 6, at 11:59 PM EST. It currently has around 5,000, though the number has been going down instead of up over the past few hours since the last live stream ended. Today, as a new marketing push, the company revealed the model with its full painting, as well as the unlocks for two new tiers — they are Salacious B. Crumb and Luke Skywalker (see images below).
The rancor figure is the largest ever created, standing at 17.5″ tall, and has a wingspan of 48″ from the tip of each claw. It has a price tag of $349.99, and you can back it on this link. Here are the color model images (see another one above):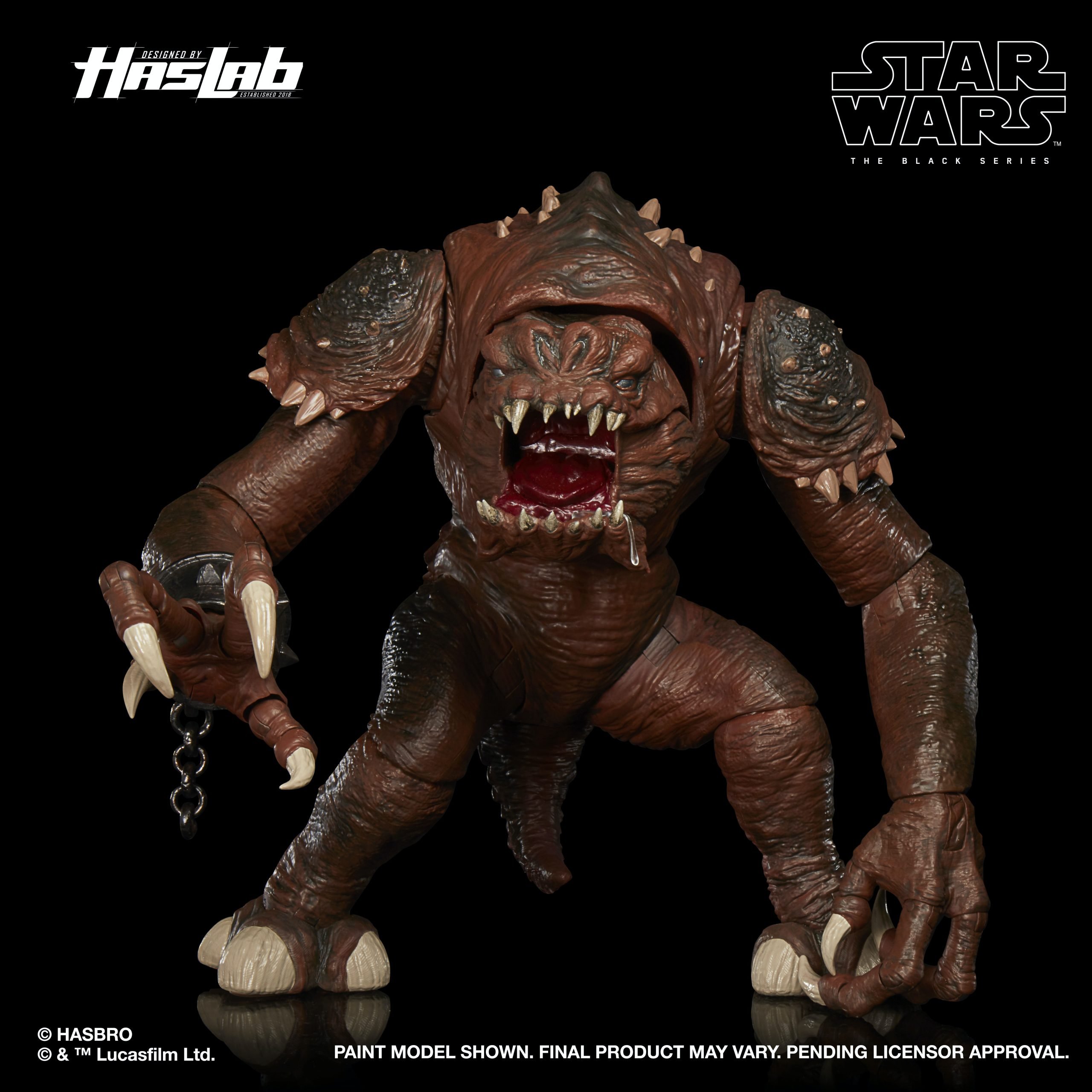 Here are all four tiers announced so far (three and four were revealed today):
Tier 1 Unlock: 11,000 Backers Needed — Star Wars The Black Series Gamorrean Guard
"Burly and brutish, the Gamorrean Guard was one of Jabba the Hutt's™ favorite enforcers. Help us bring this character out of the shadows of the underworld and onto a nostalgic Kenner-inspired Power of the Force cardback with a Special Collectors Coin. An exclusive packaging execution that can only be found in this HasLab issue. Keep The Black Series Gamorrean Guard figure in pack as long as you'd like to proudly display on your shelf or remove it to recreate the terrifying moment when the Rancor feasted upon the Gamorrean Guard right before our eyes. Think of the possibilities!"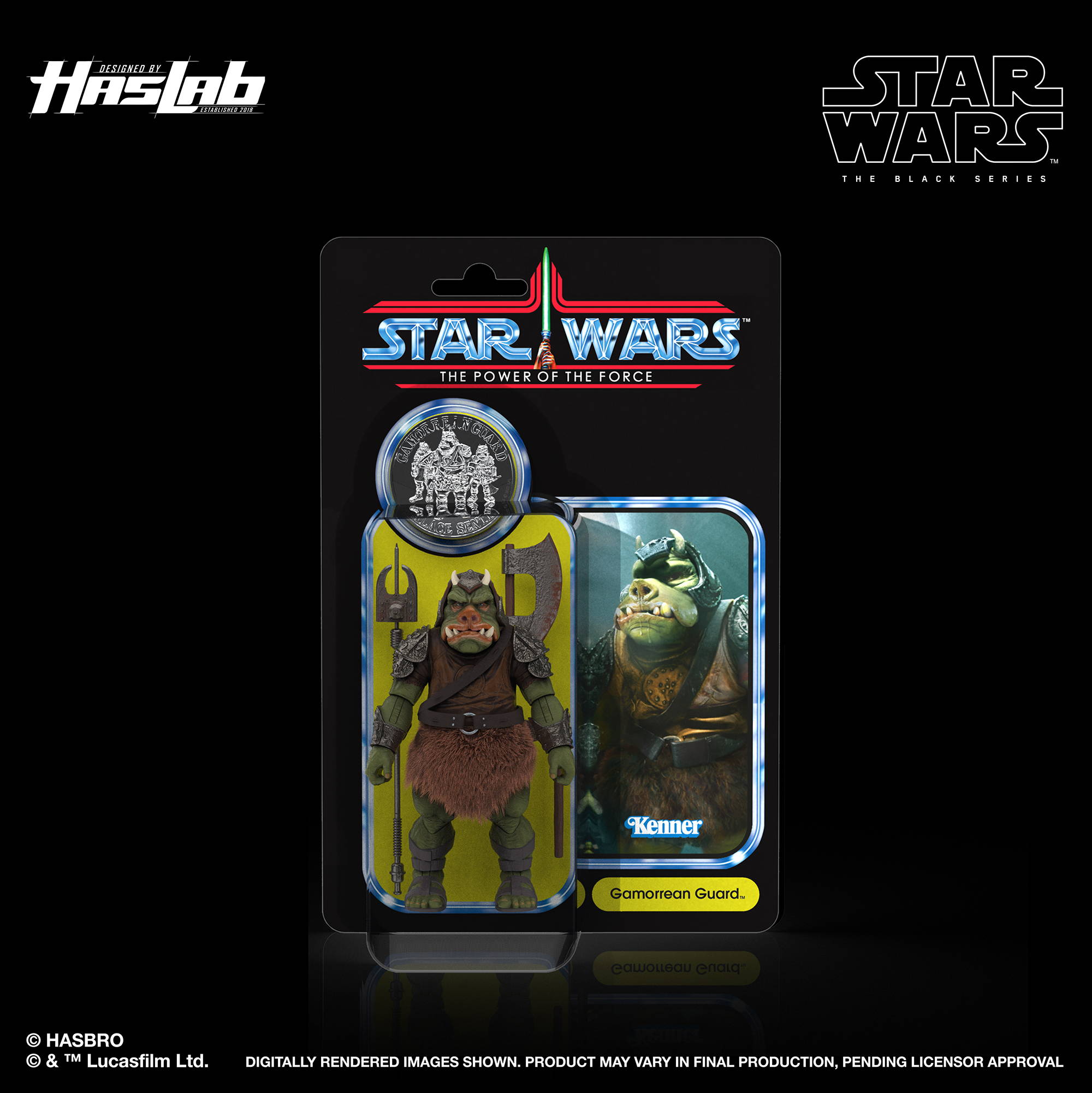 Tier 2 Unlock 13,500 Backers Needed — Movie-inspired bone accessories and a world-building backdrop
"With this unlock, you will expand the galaxy of scene recreation possibilities. Build your very own movie-inspired display with a variety of highly detailed bone accessory pieces inspired by the Rancor's prey in Star Wars: The Return of the Jedi. This includes the exact type of bones Luke Skywalker used to bring the Rancor to its knees in defeat – a human skull and femur bone. We've also included a variety of skulls from different species – a Tauntaun™ skull, a Gamorrean Guard skull, a human skull, a male Twi'lek skull, and a female Twi'lek skull – as well as several ribcages. When you're not using these for maximum scene recreation, they can be displayed in a base that resembles the desert soil of Tatooine. You will also receive a Star Wars: Return of the Jedi Rancor dungeon scene-inspired cardboard background that has all your favorite details from that iconic scene, like the Rancor pit door, the trap door, the grating in the ceiling, and even the door Luke attempts to escape through."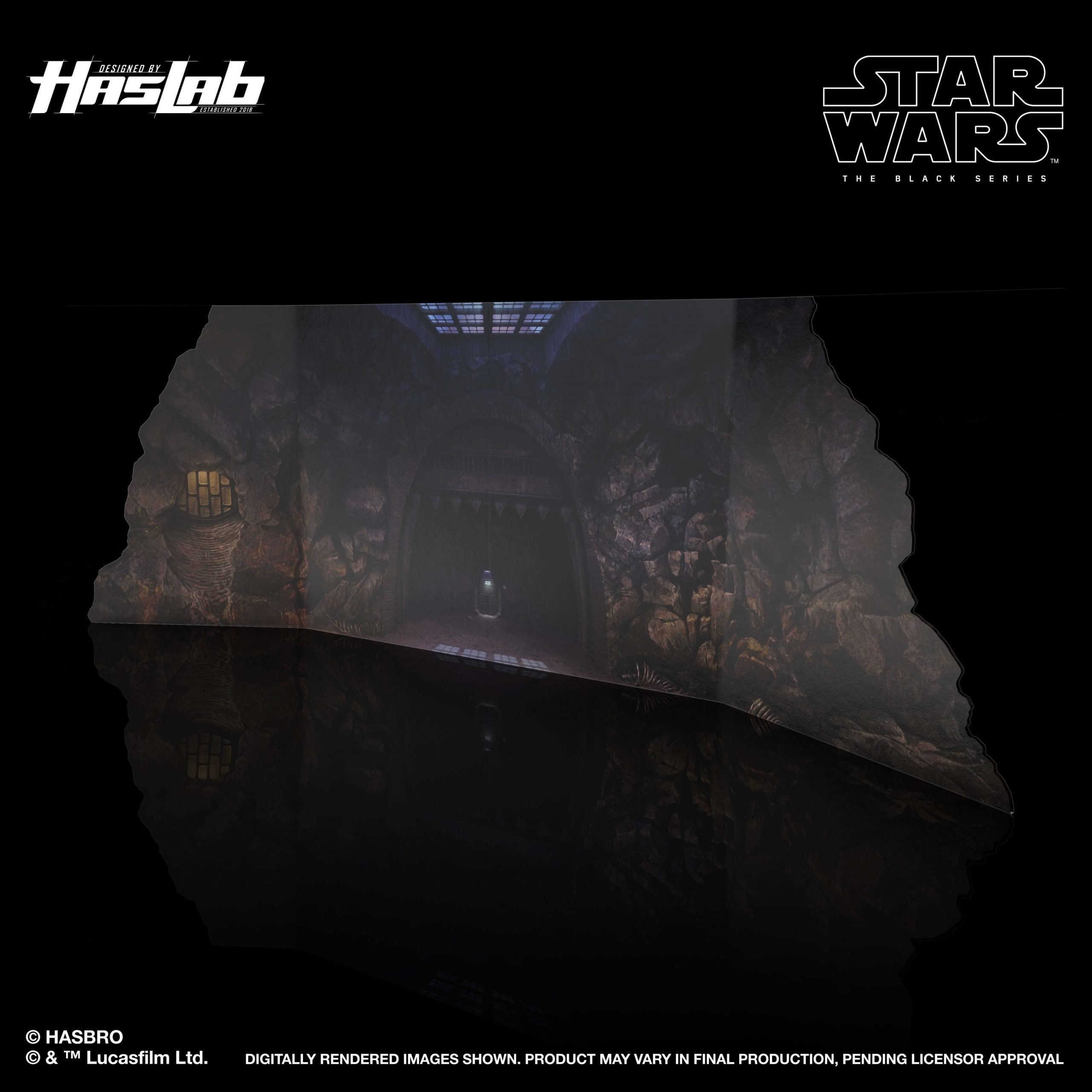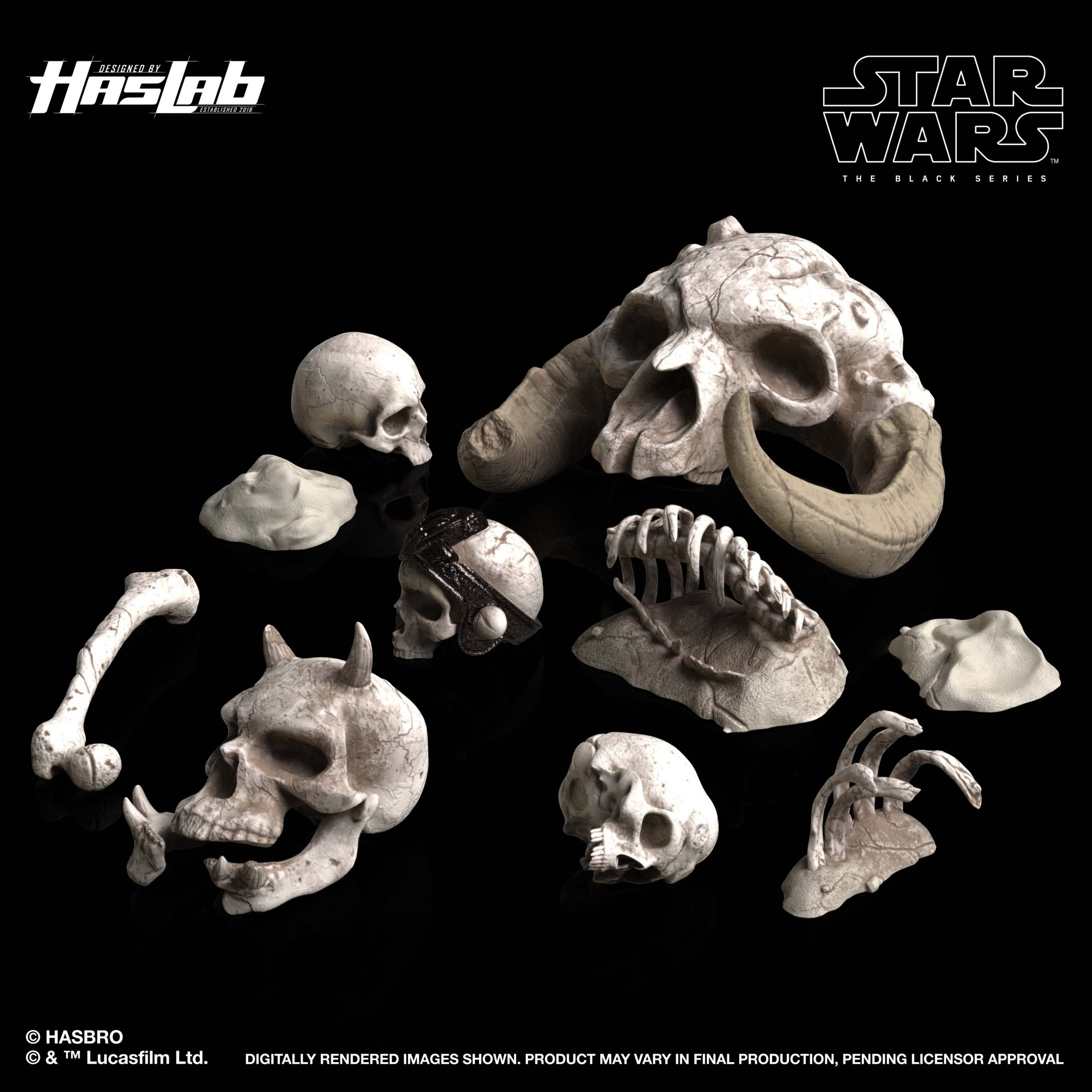 Tier 3 Unlock: 16,000 Backers Needed — Star Wars The Black Series Salacious B. Crumb Mini
"This Kowakian monkey-lizard may be small in stature, but its presence is certainly large. In this unlock, The Black Series 6-inch-scale Salacious B. Crumb does not go unnoticed, even on its mini Kenner-inspired cardback. The team drew inspiration for this one from The Vintage Collection's 2011 San Diego Comic-Con exclusive Salacious B. Crumb figure. Now we're bringing it to an even more special level by putting it on a cardback celebrating the spirit of Star Wars: Return of the Jedi. You can't find Salacious B. Crumb on a mini cardback anywhere else in the galaxy except here at HasLab."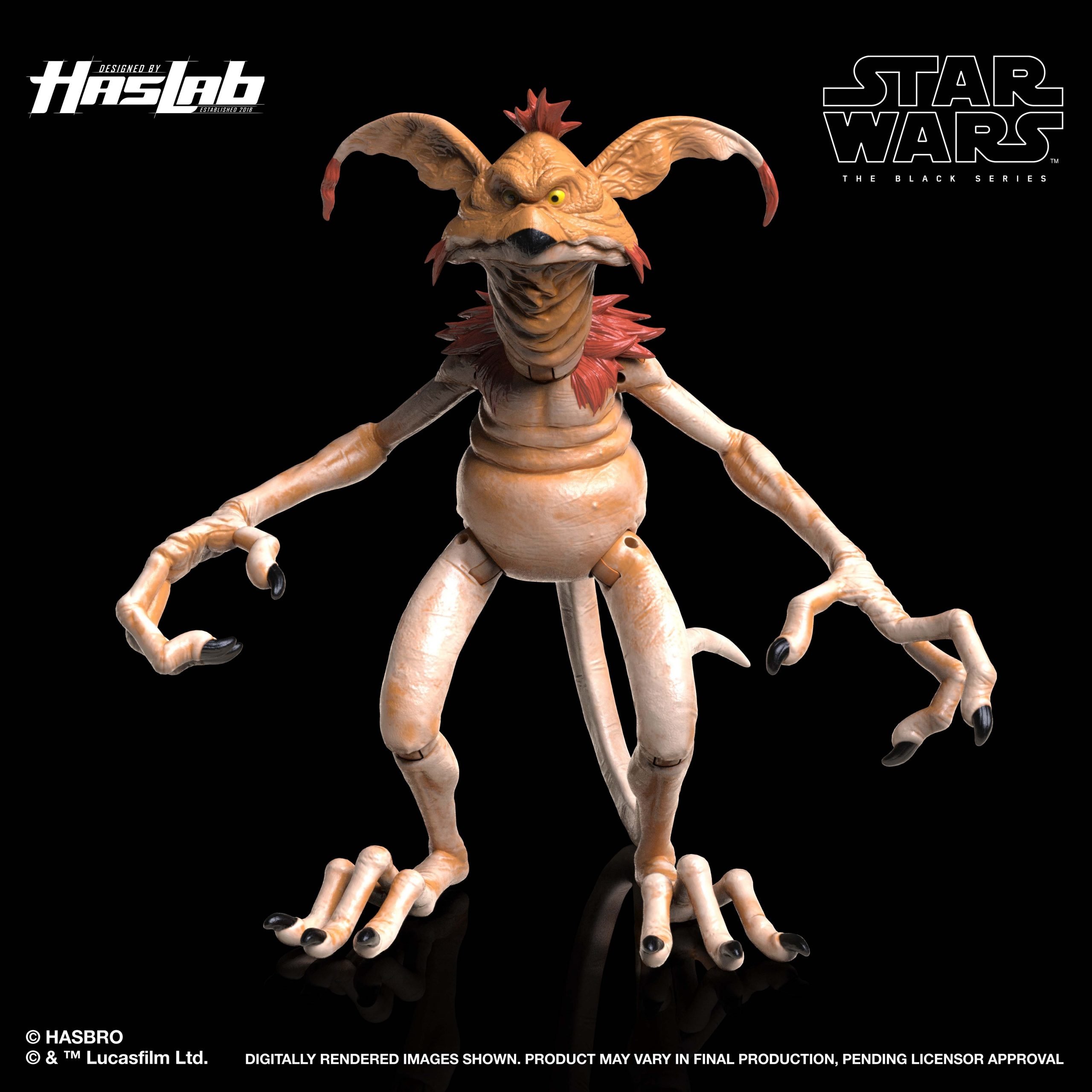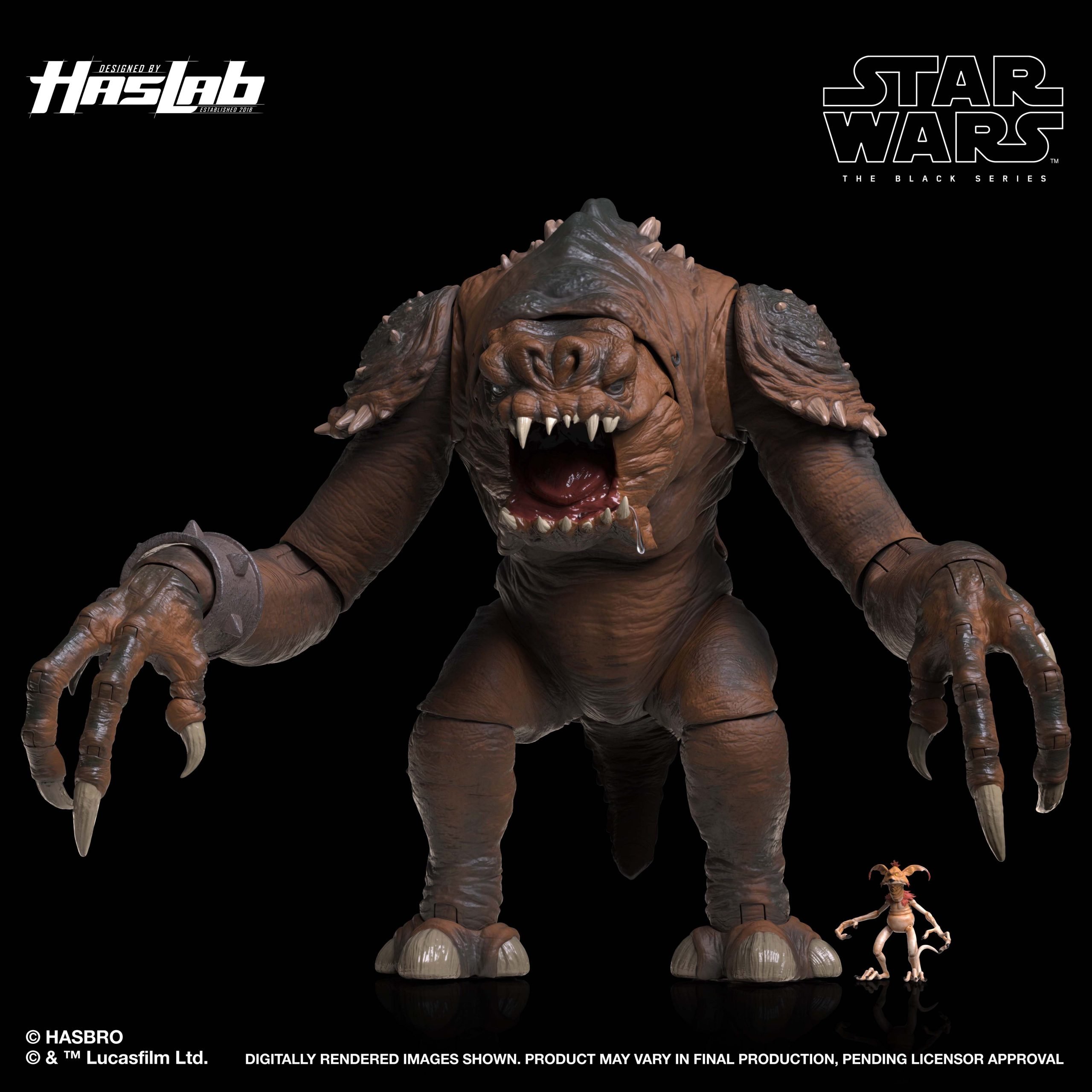 Tier 4 Unlock: 19,000 Backers Needed — Star Wars The Black Series Luke Skywalker Figure
"Everyone's favorite Jedi Knight, Luke Skywalker, gets a fresh look in this unlock. For the first time in 8 years, this specific Luke Skywalker figure will have a newly sculpted photoreal design. A truly epic addition to any display or collection, and an iconic addition to your Rancor display. Without Luke Skywalker's death-defying encounter, how would we know the ferocity of the Rancor??? Hopefully we won't have to find out. Luke comes with a removable soft goods cloak, a blaster, and, of course, a lightsaber. To complete this galactic figure, we've put Luke on a classic Power of the Force cardback with a Special Collectors Coin."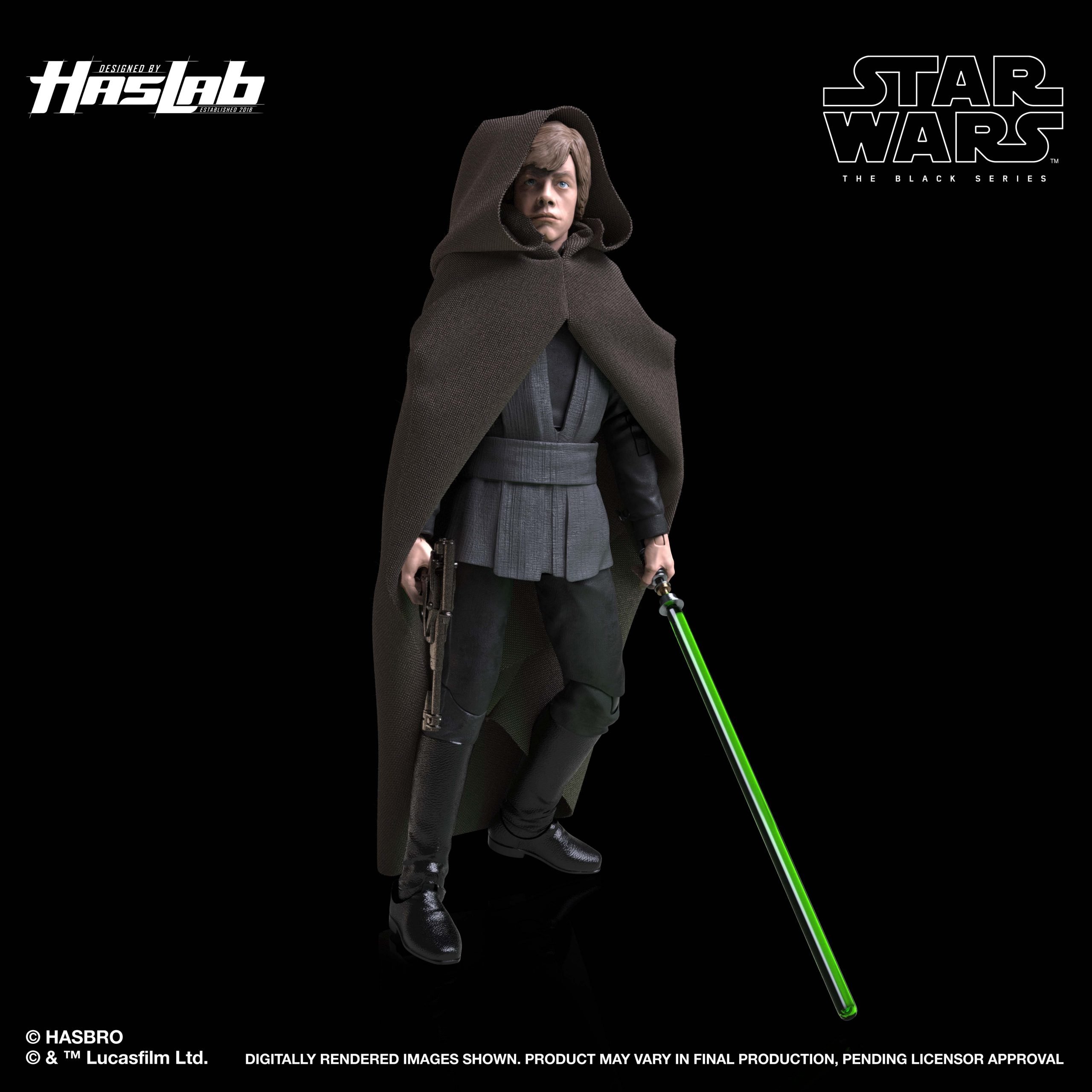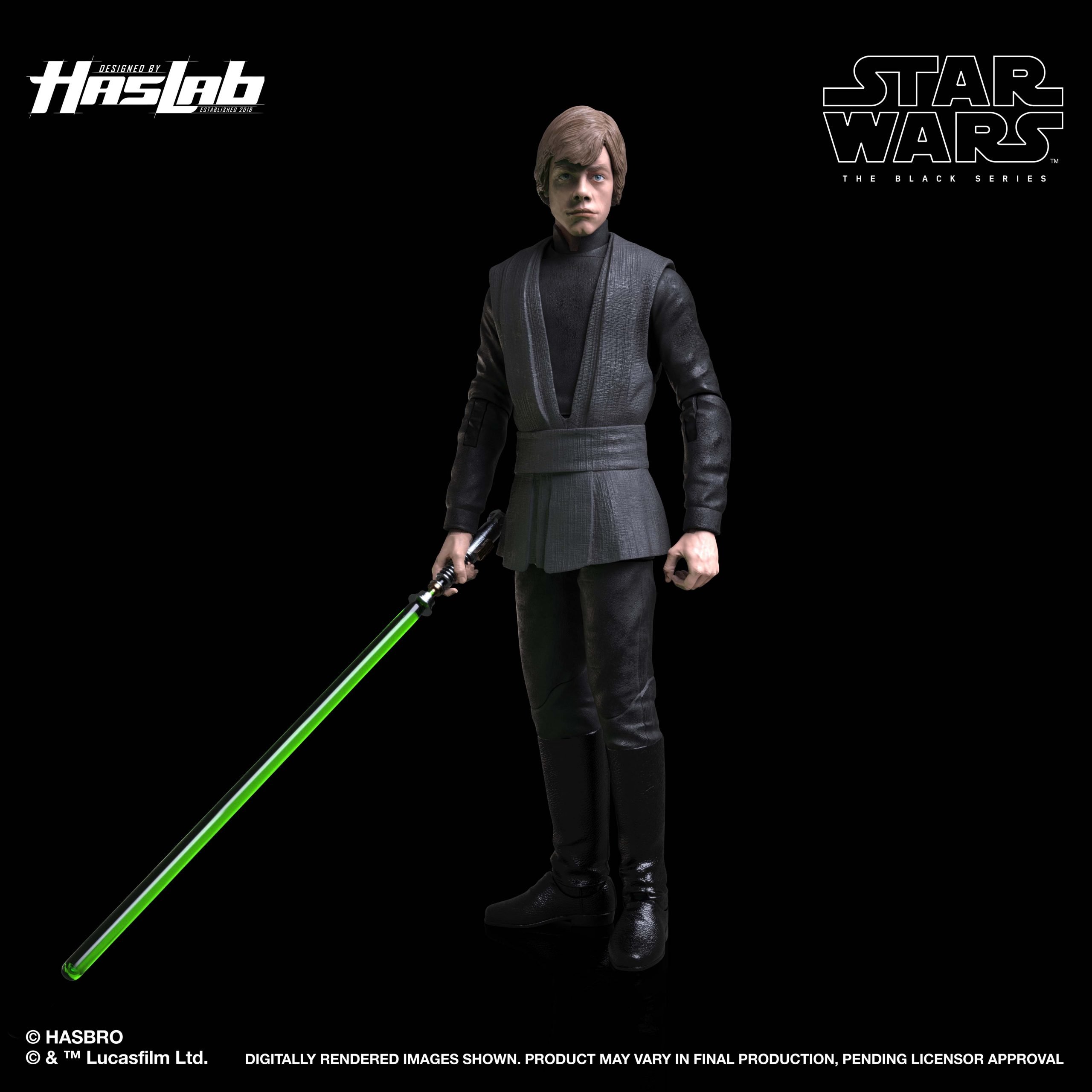 In case you missed Friday's Hasbro live stream that focused on the Black Series Rancor, here it is:
Miguel Fernández is a Spanish student that has movies as his second passion in life. His favorite movie of all time is The Lord of the Rings, but he is also a huge Star Wars fan. However, fantasy movies are not his only cup of tea, as movies from Scorsese, Fincher, Kubrick or Hitchcock have been an obsession for him since he started to understand the language of filmmaking. He is that guy who will watch a black and white movie, just because it is in black and white.