'The Mandalorian' Nominated for a Visual Effects HPA Award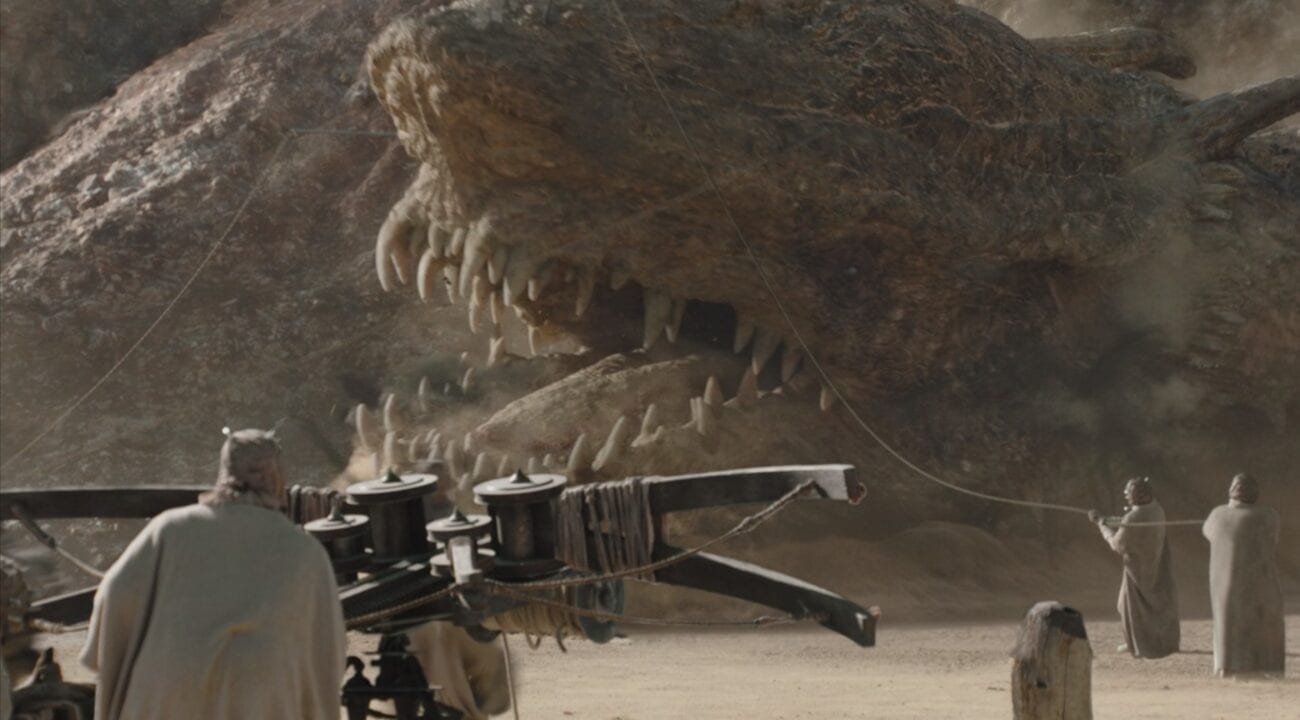 Television awards season from 2020 programming is now almost over, but there are still some gems being announced. On Tuesday, The Hollywood Professional Association announced the nominees list for the upcoming HPA Awards 2021, which has an eligibility period from September 2020 to September 2021. The Hollywood Reporter is saying that the list included one nomination for The Mandalorian and the VFX team that worked on Chapter 9: The Marshal.
The list of names consists of Joe Bauer, Richard Bluff, Abbigail Keller, Hal Hickel, and Jeff Capogreco, who did an outstanding job delivering a feast for the eyes as far as visual effects are concerned, in the last few minutes of the opening episode of the season. You can check out here a reel in which Richard Bluff describes part of the process of bringing the Krayt dragon to life, as well as dealing with the movement of the sand right before the monster comes out of the cave.
While this is not an Emmy or a DGA/WGA nomination, which already happened for the series earlier in the year, it is still proof that The Mandalorian Season 2 was an absolute win on multiple fronts. Hollywood awards bodies are recognizing the extraordinary accomplishment that the series, and in particular the visual effects, was.
The HPA Awards will be held on November 18 at the Hollywood Legion Theater.
Miguel Fernández is a Spanish student that has movies as his second passion in life. His favorite movie of all time is The Lord of the Rings, but he is also a huge Star Wars fan. However, fantasy movies are not his only cup of tea, as movies from Scorsese, Fincher, Kubrick or Hitchcock have been an obsession for him since he started to understand the language of filmmaking. He is that guy who will watch a black and white movie, just because it is in black and white.