'Star Wars Visions': Official Soundtracks for Nine Anime Short Films Releasing Today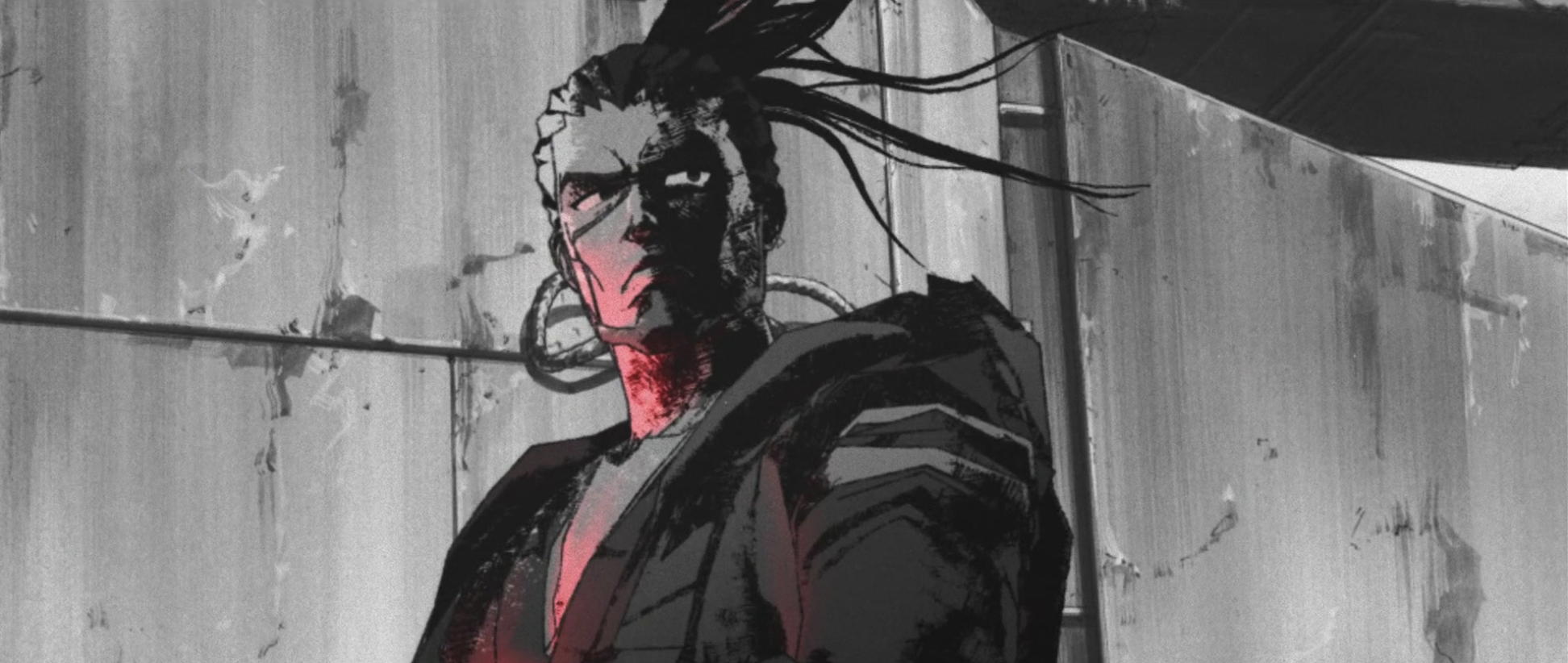 It's official: the soundtracks to the Disney Plus anthology series Star Wars Visions are seeing an official release, dropping digitally later today.
According to Film Music Reporter, each score for the nine animated segments have been released in a manner similar to what was done with the soundtrack for both seasons of The Mandalorian. The soundtracks have been heavily requested by fans, and it seems like Lucasfilm wanted fans to wait a little bit before releasing them a little more than three weeks after the short films first arrived. The track list for each one of the EPs is as follows:
The Duel (by Keiji Inai)

Ronin's Theme (3:46)
SIgn of deaTH (1:51)
The Duel (3:47)
May the Force Be with You (2:00)

Tatooine Rhapsody (by Yoshiaki Dewa and Nonpe)

Order 66 (0:35)
Galactic Dreamer (2:03)
Star Waver (0:52)
Boba Fett Chase (0:33)
Encounter (0:37)
Mos Espa Grand Aren (1:20)
Tatooine Rhapsody (1:17)
Galactic Dreamer – Instrumental (2:03)

The Twins (by Michiru Oshima)

The Twin Star Destroyer (1:36)
Anthem of Imperial (Am's Theme) (2:00)
Warning Issuance (0:28)
Passage Through (0:36)
The Battle of Hangar Bay (2:43)
The Kyber Crystal (1:16)
Force-sensitive (1:05)
The Fate of Dark Side (1:24)
Duel of the Lightsaber (1:08)
Out of Control (0:43)
Choose Your Own Destiny (Karre's Theme) (1:21)
THE TWINS (1:35)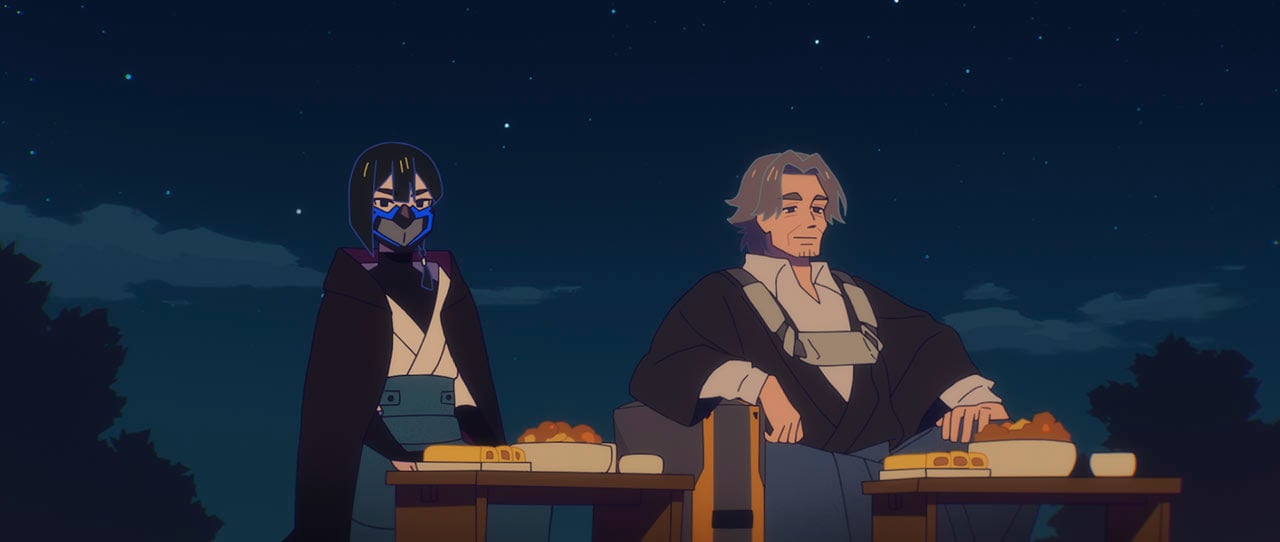 The Village Bride (by Kevin Penkin and Emi Evans)

The Village Bride (4:30)
CHIKYŪ (0:44)
A Desert of Two Sons (1:18)
Bue, Pluck & Bow (3:04)
IZUMA (1:17)
A Flock of X-Wings Descend Into a Mountain's Garden (2:15)
Requiem for Blasters (1:21)
MAGINA x FORCE (2:21)
Postlude (0:57)
Composer Diaries: Children of Magina  (6:36)

The Ninth Jedi (by Nobuko Toda and Kazuma Jinnouchi)

The Ninth Jedi – Prologue (2:07)
Seven Masterless Jedi (2:30)
Kara and Father (3:47)
Jedi Hunter (0:58)
Lightsaber (1:13)
Speederbike Chase (1:30)
Sendo-shi (1:14)
To the Aerial Temple (0:44)
The Battle of Jedi (5:47)

T0-B1 (by A-bee and Keiichiro Shibuya)

Start the Droids (1:52)
Dreaming (0:45)
Mitaka's Lab (2:51)
Adventure (2:28)
Electronic Force (1:51)
E-J-K (Electronic Jedi Knight) (3:23)
The Elder (by Michiru Oshima)

Arrival (0:36)
The Contacts of the Heart (0:37)
Explore (0:45)
The Elder (0:55)
Darkness and Rain (1:03)
Fight (0:37)
The Winner (0:20)
Time Goes On (0:41)

Lop & Ochō (by Yoshiaki Dewa)

The Empire (0:46)
Lop (2:25)
For MY Family (3:16)
Imperial Officer (1:51)
Ochō's Preparedness (0:41)
Succession Ceremony (4:00)
Thoughts (4:18)
FAMILY (0:30)

Akakiri (by U-Zhaan)

Battle Rela (1:12)
Cameling – Shinobi Theka (1:13)
Float (0:41)
Anokoro (0:51)
Battle Rela (Reprise) (1:20)
Fall (0:31)
AKAKIRI (1:05)
Written Dream (0:26)
All nine episodes of Star Wars Visions are streaming on Disney Plus, with all nine soundtracks available to download through official outlets.
Grant has been a fan of Star Wars for as long as he can remember, having seen every movie on the big screen. When he's not hard at work with his college studies, he keeps himself busy by reporting on all kinds of Star Wars news for SWNN and general movie news on the sister site, Movie News Net. He served as a frequent commentator on SWNN's The Resistance Broadcast.