'Star Wars Visions' Shows Strong Viewer Engagement According to Recent Analytics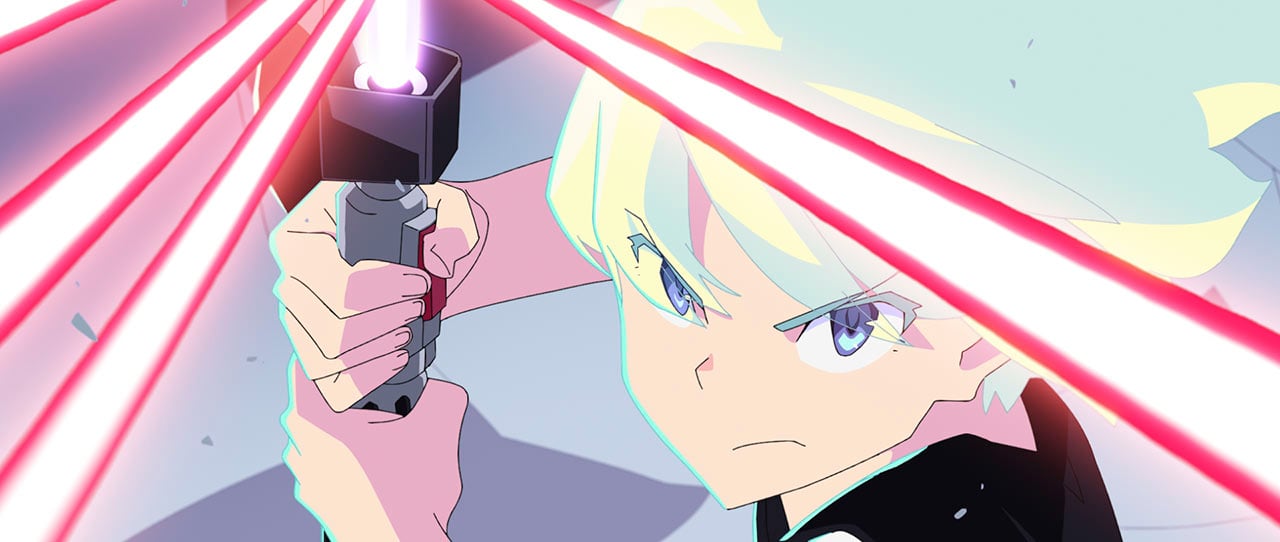 Star Wars Visions is seeing clearly, with viewer engagement measured by Parrot Analytics suggesting that the anime anthology can go toe-to-toe with the likes of The Mandalorian (with the understanding that Mando's recent season has been out for a year).
Parrot Analytics has reported that for the first full week after the premiere of Star Wars Visions, the series has cracked the Top Five most-demanded series for that period, behind reigning popular series Netflix's Stranger Things, Apple TV Plus's Ted Lasso, and HBO Max's Titans, along with Netflix's new surprise hit Squid Game. Directly below it is The Mandalorian, which almost matched how Visions performed in the time period several months after the second season wrapped. We've previously reported on their data before, and while it's a bit odd, it can best be explained as the number of online interactions tied to a specific show on streaming. This does not directly translate to views, mind you, but it demonstrates a clear level of interest in a project between aggregate measures of the number of downloads, news coverage, social media, and even piracy on a specific series. The current figure given is that there is 33.1 times the engagement with Visions than what Parrot Analytics mentions as the average streaming show.
There are some interesting things to consider about this report for sure. Firstly, The Mandalorian hasn't had a new episode in months, and won't get more until next year, so it's currently coasting off of its existing popularity as Disney Plus's premiere original series. Secondly, the period described – starting on September 25 and ending on October 1 – does not actually include the first 3 days of play for Star Wars Visions, which premiered on September 22. Third, Visions has a far shorter total average runtime for its total nine episodes between ten and twenty minutes each, whereas The Mandalorian has sixteen episodes averaging at around thirty to forty minutes each – so that tells us that there was more engagement per episode and per minute with Visions than with The Mandalorian in this period. Overall, Visions saw a 56% increase in interest from opening day to the end of  October 1.
Currently, Star Wars Visions is a one-off, but one that has been met with acclaim and has had multiple people involved indicate that there is interest in further developing the stories established in the shorts, along with possibly new shorts entirely. With results like these, it seems likely that Lucasfilm have to at least be considering the possibility of doing more Star Wars anime. All nine episodes of Star Wars Visions are streaming right now on Disney Plus. You can read our spoiler-free review of the series here, and a more spoiler-filled version here.
Grant has been a fan of Star Wars for as long as he can remember, having seen every movie on the big screen. When he's not hard at work with his college studies, he keeps himself busy by reporting on all kinds of Star Wars news for SWNN and general movie news on the sister site, Movie News Net. He served as a frequent commentator on SWNN's The Resistance Broadcast.