'Star Wars: The Rise of Skywalker' Tops Saturn Awards Wins; 'The Mandalorian' and 'The Clone Wars' Also Winners
It's been almost two years since Star Wars: The Rise of Skywalker was released, and it's still topping genre-centric awards lists, which will come to a close with the Saturn Awards. On Tuesday, the 46th ceremony for the show took place in L.A., after announcing the nominees back in March, and the last entry in the Skywalker saga took home five prizes, coming out on top. It was also the most-nominated movie.
The Mandalorian grabbed Best Presentation on Television (Under 10 Episodes), though it was also nominated for Best Guest Starring Performance (Giancarlo Esposito). This refers to season 1, not season 2. And that was not even it for Star Wars projects, as The Clone Wars also grabbed Best Animated TV Series.
Here is the list of the Saturn Awards won by The Rise of Skywalker (from Deadline):
Best Science Fiction Film
Best Director (J. J. Abrams)
Best Music (John Williams)
Best Make-Up (Amanda Knight, Neal Scanlan)
Best Special Effects (Roger Guyett, Neal Scanlan,  Patrick Tubach,  Dominic Tuohy)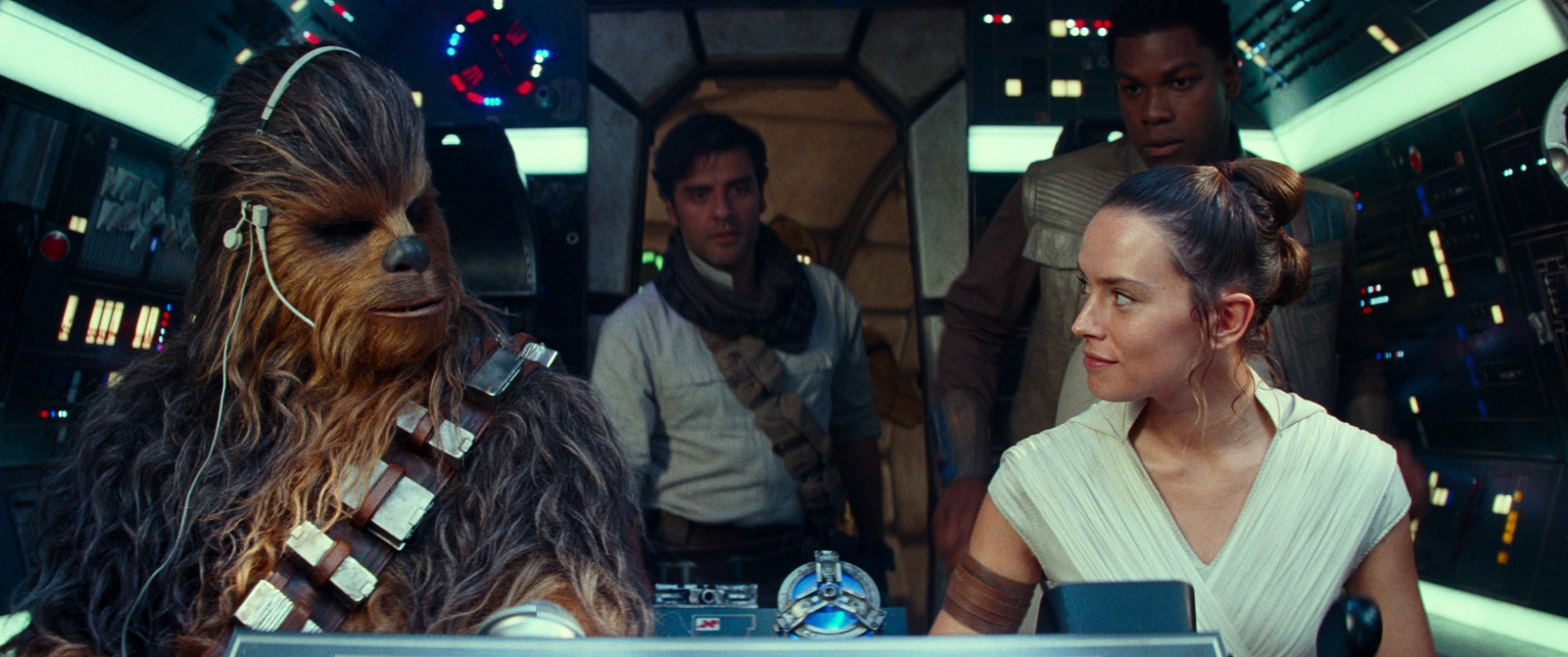 The movie was also nominated in seven other categories, including Best Actress (Daisy Ridley), Best Screenplay (Abrams and Chris Terrio), and Best Supporting Actor (Ian McDiarmid and Adam Driver).
Star Wars: The Rise of Skywalker was able to sneak into the ceremony this late because the eligibility period for this year's edition was extended, running from July 19, 2019 until November 15, 2020. The Star Wars franchise is no stranger to victory at the Saturn Awards, with all 11 theatrically-released live-action films being at least nominated for Best Science Fiction Film. All three films in the original trilogy grabbed the prize, as well as The Force Awakens and Rogue One, from the Disney era. Now, The Rise of Skywalker has done it again.
This looks like a wrap for The Rise of Skywalker's awards run. The movie had also been nominated for three Oscars, in the categories of Sound Editing, Original Score, and Visual Effects. It was nominated in the same BAFTA categories.
Miguel Fernández is a Spanish student that has movies as his second passion in life. His favorite movie of all time is The Lord of the Rings, but he is also a huge Star Wars fan. However, fantasy movies are not his only cup of tea, as movies from Scorsese, Fincher, Kubrick or Hitchcock have been an obsession for him since he started to understand the language of filmmaking. He is that guy who will watch a black and white movie, just because it is in black and white.