'Ahsoka': Rosario Dawson Reportedly Begins Work on Disney Plus Series in December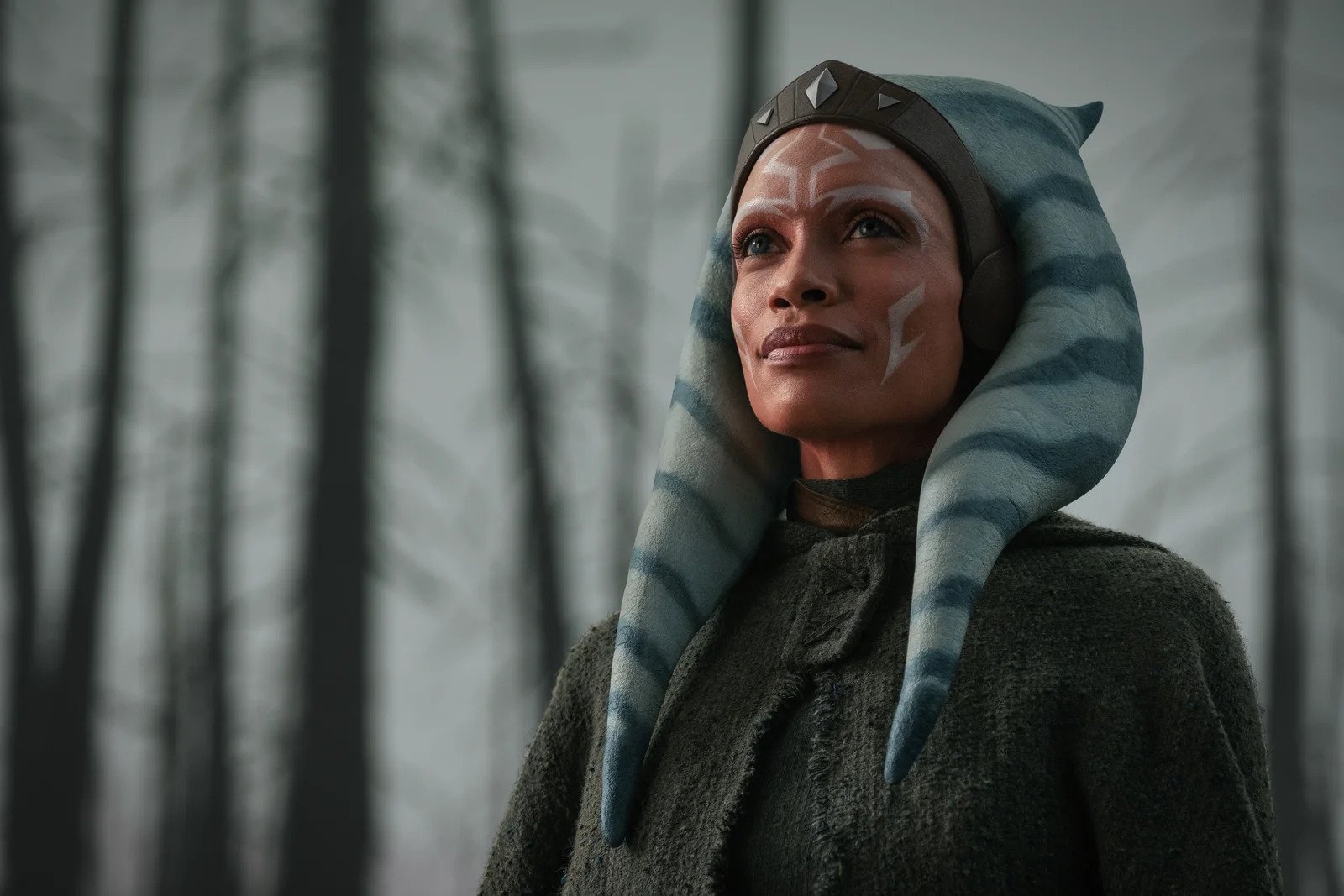 A new report from Kevin Smith's Fatman Beyond podcast suggests that Rosario Dawson might be booked for filming Ahsoka, the Disney Plus spin-off show tied to The Clone Wars, Rebels, and The Mandalorian, before the end of the year.
According to Fatman Beyond co-host Marc Bernardin (hat tip r/StarWarsLeaks), he was looking to hire Rosario Dawson for an upcoming short film, which will be filming in December. Unfortunately, she was unavailable for that time period due to a high-profile engagement:
"[Kevin Smith] helped me connect with somebody who was going to be in the cast but couldn't make it happen… It was Rosario Dawson, I don't know why we're being circumspect about that. She's not going to be in the movie, so it's fine! She's the busiest lady in the world… But yeah, like, she was the first choice, and I wanted her very, very badly, and she read the script and loved it, but she was like 'Listen, I'm going to be in Manhattan Beach making a f***ing Star Wars show, and, uh, I can't be in your short.' Which I was like 'Okay! That checks out!' …Does the world know that there's an Ahsoka Tano show that she's in? Yeah… [It's] currently in production."
You can watch the podcast here, with the relevant discussion beginning at 32:04. Manhattan Beach, California, of course, is the home to the Volume set that has made a production like The Mandalorian possible, just as it has with the forthcoming Disney Plus shows The Book of Boba Fett and Obi-Wan Kenobi. Currently, filming on The Mandalorian's third season is underway, meaning that there is an overlap between the development of that show and Ahsoka if Bernadin's account of Dawson's schedule is accurate. Of course, it may also be a sign that Ahsoka could make another appearance in The Mandalorian before work on her spin-off begins, or that there could be an overlap between those shows where she can appear. Production on the series was said to begin in early 2022, and this would be slightly earlier than that.
Ahsoka is set to be a limited series set shortly after the events of the title character's appearance in The Mandalorian, which will feature Hayden Christensen as Anakin Skywalker. Exactly when the show is set in the chronology is currently unclear, but based on where her appearance on that show left her story, it seems that it's quite possibly set after the final scene of Rebels. That series ended with a scene in which she picks up Sabine Wren as they search for the whereabouts of Ezra Bridger and Grand Admiral Thrawn, which her previous chronological appearance – where she asks about his whereabouts – would most likely play into. The series will be written by Ahsoka Tano co-creator Dave Filoni and executive produced by Filoni and Jon Favreau.
Ahsoka is in development for Disney Plus. Lucasfilm's slate of other Star Wars projects includes the likes of The Book of Boba Fett, Andor, Obi-Wan Kenobi, The Acolyte, Lando, A Droid Story, Rangers of the New Republic, and The Mandalorian, which is currently filming a third season, along with The Bad Batch, which is getting a second season arriving next year.
Grant has been a fan of Star Wars for as long as he can remember, having seen every movie on the big screen. When he's not hard at work with his college studies, he keeps himself busy by reporting on all kinds of Star Wars news for SWNN and general movie news on the sister site, Movie News Net. He served as a frequent commentator on SWNN's The Resistance Broadcast.