'The Mandalorian' Season 3: Katee Sackhoff Teases What's Next for Bo-Katan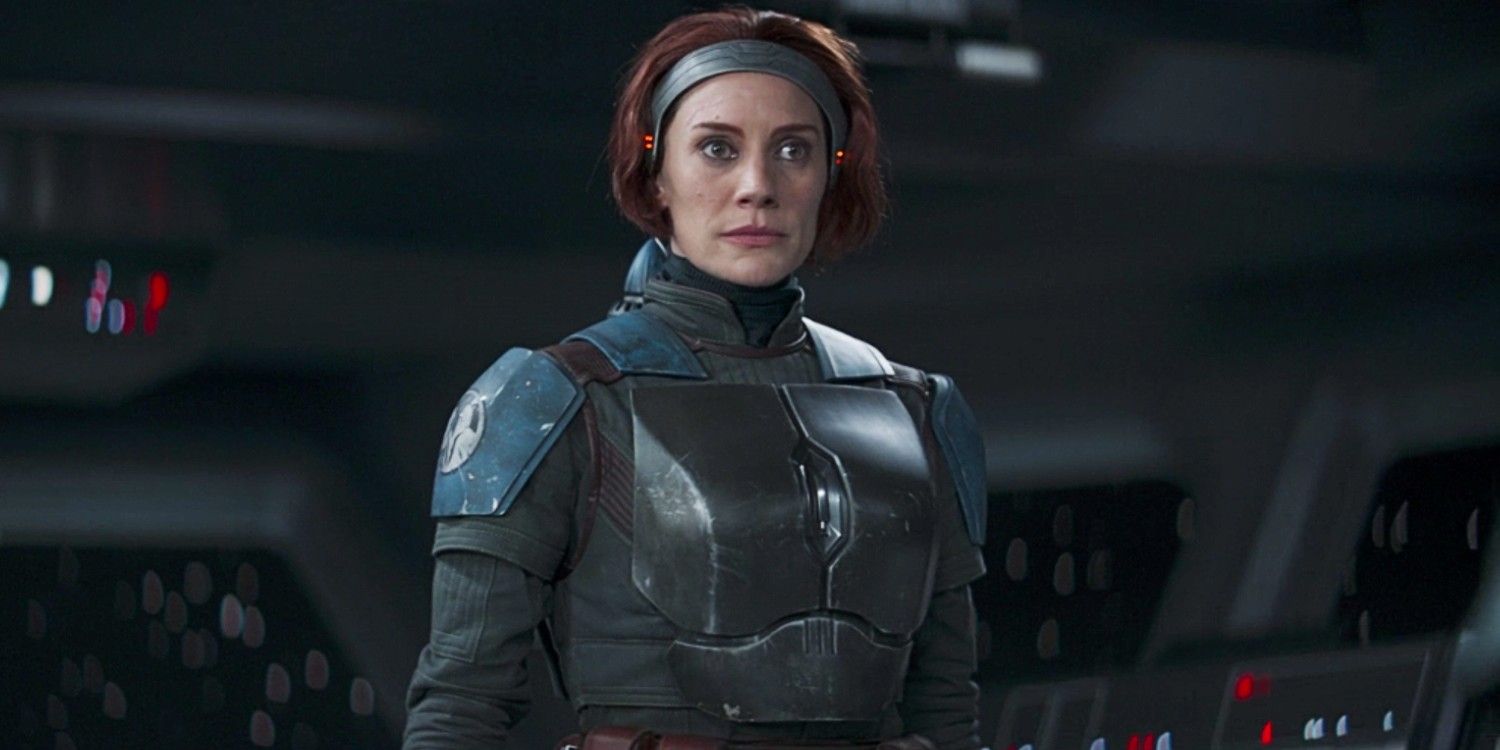 The actress behind Bo-Katan, Katee Sackhoff, thinks her character has some "unfinished business" moving into The Mandalorian Season 3.
While it hasn't been officially confirmed, Bo-Katan's return in the next season of Lucasfilm's hit Disney Plus series is a given. By the end of Season 2, Din Djarin had brandished the Darksaber against Moff Gideon, which, according to Mandalorian culture, made him the new "rival" that Bo-Katan would have to beat. Of course, she could save herself the trouble and simply ignore the tradition, focusing on what's best for Mandalore. The problem is that most Mandalorians might not see it that way, and she needs them to retake their homeworld.
/Film has been lucky enough to ask Katee Sackhoff about Bo-Katan's future during an interview for the upcoming Night of the Animated Dead, an animated riff on George Romero's Night of the Living Dead. Of course, she's keeping Lucasfilm's secrets close to her chest, but she shares some of the fans' thoughts and teases what could happen next:
"The way that Lucasfilm left me in season 2, one of the roads that could be gone down — absolutely, you'd think — would be the unfinished business… But that is so far above my pay grade, and you just don't know, right? As a fan of the show, I'm just excited to see what they come up with."
It's funny to see her being this coy when everyone knows she's back for more in the show's third season, which starts shooting this month if rumors are accurate. She also talked about the untold relationship between the Heir and Ahsoka, especially now that the latter is getting her own series:
"Dave and I talk a lot about Bo and her backstory and time lost and things like that, just because we enjoy talking about Star Wars and the characters. I definitely know a lot about who she is and where she's been and what's happened. So, yeah, I knew that kind of stuff for sure."
Again, no one's getting anything out of her, but it's great to hear that everyone appears to be fully aware of what Star Wars fans are wondering about as Favreau and Filoni keep plotting the future of The Mandalorian and the spinoff shows.
The Mandalorian won't be back unti fall 2022 at the earliest; the end of 2021 belongs to The Book of Boba Fett, but fans will be able to take an in-depth look at the art of Season 2 when the "Art of" book releases this December.
Francisco J. Ruiz is that guy who has watched Jurassic Park a thousand times and loves Star Wars. His hunger for movies is only matched by his love for video games. He graduated in English Studies from the University of Malaga, in Spain. As he keeps writing about what he enjoys (and doesn't) for websites all over, he's continuing his studies.