'Star Wars: Visions' Official Poster Revealed; All Nine Episodes to Hit Disney Plus on September 22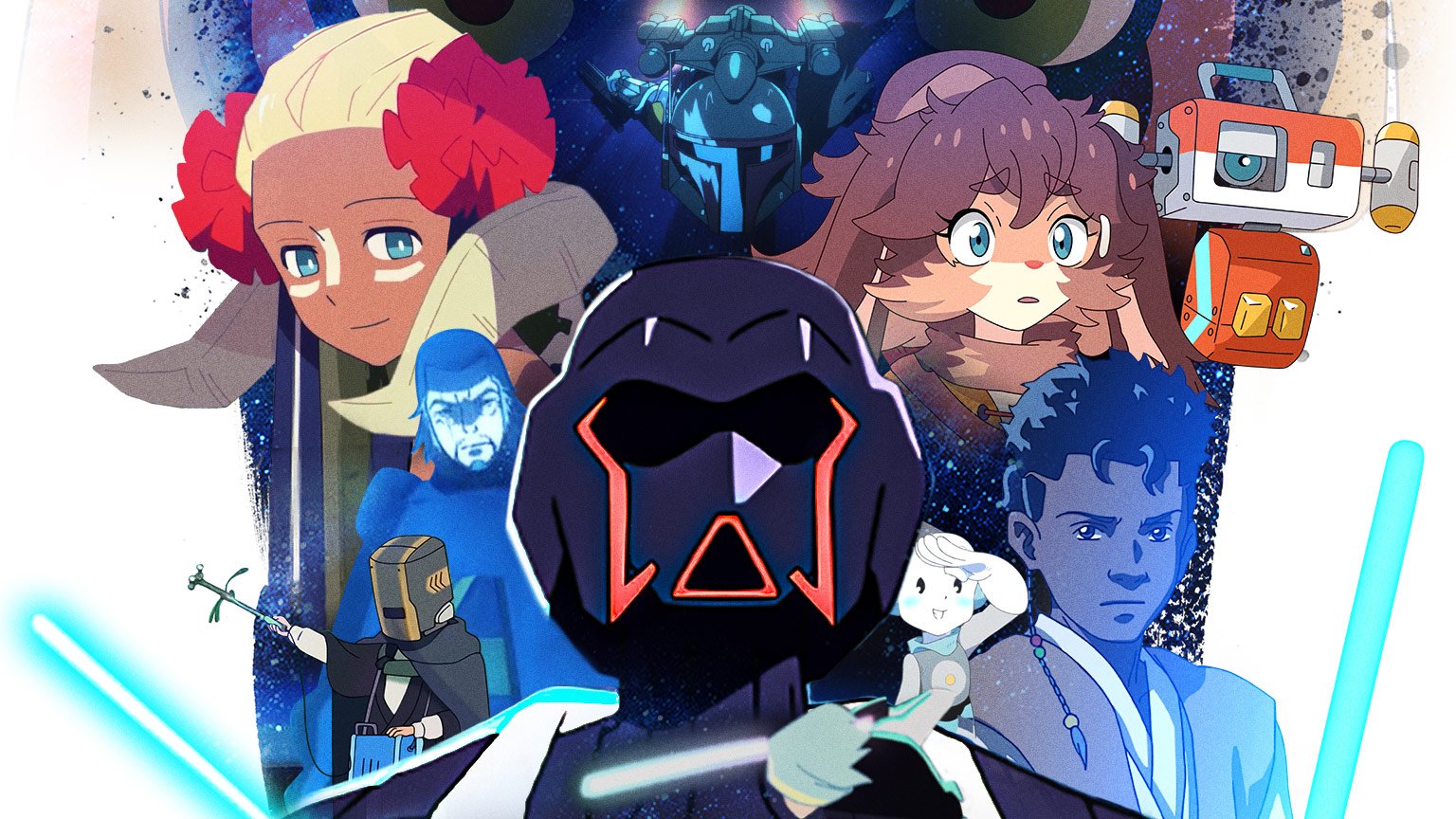 Star Wars animation is back later this month with Visions, a new series of nine shorts made by seven different Japanese studios set in a galaxy far, far away, but not subject to canon rules. Anime studios were given total freedom to tell any stories they wanted to within the context of the galaxy, and we'll see the result when they come out on September 22. The official poster for the series was revealed today.
In the poster, we also get a glimpse at Ronin, from the short titled The Duel (from studio Kamikaze Douga). This character will also have his own novel that will come out on October 12, from author Emma Mieko Candon.
All nine episodes of the series will debut on Disney Plus on launch day. The trailer for the show came out a few weeks ago (click here to check it out), as well as the full voice cast for both the Japanese dub and the English version. Check out the beautiful poster for Visions:
Star Wars: Visions promises to give many fans what they've been clamoring for years — a look at the franchise from a non-Western, non-white perspective. Asian cinema, and anime to a degree, has been a huge influence for the entire saga for many decades, going all the way back to Kurosawa's movies like Seven Samurai and The Hidden Fortress. Dave Filoni, who is George Lucas' natural heir to the Lucasfilm throne (at least when it comes to storytelling) also has a big background in anime, both on his resumé and his fandom.
Visions is probably one of the most anticipated projects for a lot of people, and since it is an anthology series, it is very likely we'll get more than nine episodes down the line. Anime is hugely popular around the globe so we'll see how this animated Star Wars show performs internationally, an area Star Wars has struggled in for decades, when the show debuts on September 22.
Miguel Fernández is a Spanish student that has movies as his second passion in life. His favorite movie of all time is The Lord of the Rings, but he is also a huge Star Wars fan. However, fantasy movies are not his only cup of tea, as movies from Scorsese, Fincher, Kubrick or Hitchcock have been an obsession for him since he started to understand the language of filmmaking. He is that guy who will watch a black and white movie, just because it is in black and white.