UPDATE! 'Star Wars: Visions' Producers Interested in a Second Season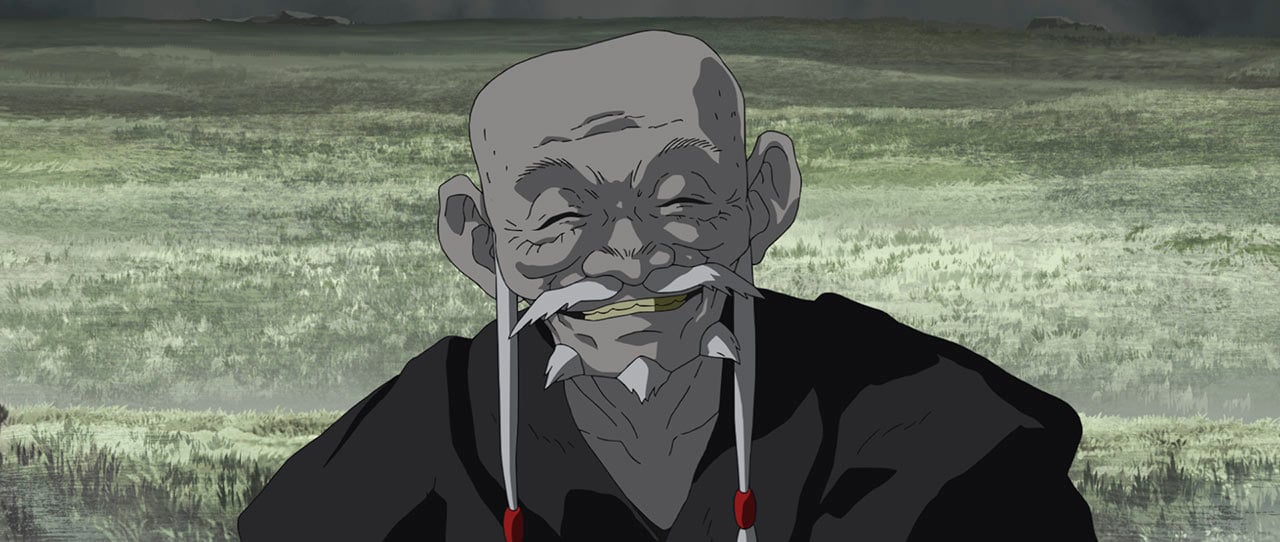 Ahead of Star Wars: Visions' debut on Disney+ tomorrow, the producers of the show have expressed an interest in doing another season of the anime series.
In an interview with CNET, Lucasfilm producer Kanako Shinazaki and executive producer James Waugh spoke at length about the series, revealing that they'd love to do another season if there was sufficient demand for it.
I think we would love to do more Star Wars: Visions, we'll have to assess the reaction and what the fandom wants. Kanako and I are probably incredibly biased; we love these shorts and really do think that this is such a great framing for Star Wars.
Shinazaki and Waugh also answered the question likely on the lips of most fans: is Star Wars: Visions canon? Shinazaki went first, confirming what many people suspected; it is not.
Not immediately, but it might influence the next generation of creators.
Waugh also hopes that the tales told in this season might influence future Star Wars stories, but in the meantime he's waiting to see which stories prove most popular.
That's right — every piece of Star Wars influences future Star Wars storytellers in some form or the other. So are there plans to integrate Visions into the timeline saga storytelling? Not currently, but I have no doubt that we will see things that were in Visions become part of the fabric of Star Wars over the next decades.

Right now you can continue the storytelling — there's a novel [Star Wars: Visions: Ronin] coming out by Emma Mieko Candon, who's a really talented author. Like everything Star Wars, we'll want to build an ecosystem of storytelling around Visions and these characters. We'll have to see what people fall in love with.
Waugh expressed his excitement at being able to create an anime Star Wars project, as anime has been a big influence for the people at Lucasfilm for some time, and Disney+ finally let them do that.
I don't think it's a secret that anime has had a huge influence on Lucasfilm creatively. It's an incredible cinematic form that does amazing, inspiring things. So it's something we wanted to do for a long time. I think it was a matter of how and why — we've been talking to Kanako and [co-executive producer] Justin Leach for years about how we could do this.

What really changed everything was Disney Plus, a platform that allowed us to start thinking about what a Star Wars story is in different ways, and explore things that we might have not done otherwise.
CNET also asked why they decided to release all nine Star Wars: Visions episodes on the same day, when previously Disney+ original series like The Mandalorian have released one episode a week. Waugh claimed that the length of each episode and the unique format of this series played a big role in the decision.
It felt right for an anthology, since each of these shorts is 13 to 20 minutes. We felt that part of the story here is anthology, and the aggregate of these different tones and styles of anime.
Shinazaki and Waugh were also asked if they had a favorite episode, and the former struggled to pick one.
All nine shorts are precious to us, so it's really difficult to say. Whenever you watch it, your favorite may change depending on your mood. So I just recommend everyone to watch it again and again, to find new surprises in the stories that you may not have been impressed with before — you may find some different perspectives.
Waugh sympathized with his colleague.
Yeah, they're all great for different reasons. And that's part of why they were selected in this diverse way. But I want to see more of the band [from Tatooine Rhapsody], because I like a good rock song.
When CNET mentioned The Elder, in which an ancient Sith warrior seeking challenging warriors confronts his own mortality, Waugh spoke a little about the episode.
I love that master-student story, it just feels so in line with the values and themes that Star Wars has really touched — passing knowledge onto eager youth, working with the more experienced master, and what that eagerness can lead to. It's just a great lesson.
Shinazaki also spoke a little about the animation studios' skill at creating such memorable stories and characters in such short spaces of time.
It's all from the directors and writers, their animation and pacing choices. They carefully crafted all the shots to tell a very powerful story.
UPDATE!
In a separate interview with Murphy's Multiverse, Waugh spoke a bit more about developing more non-canon stories like Visions in the future:
It's something we are interested in. The reason we approached Visions as it was is we wanted to empower specific creators within their process and medium. So much of the stuff you see in Visions… the specificity of anime as a medium justifies a lot of the storytelling. So do I think we could do more none-timeline storytelling? I think under the Visions framework, absolutely. There is a certain joy in having celebratory content that is removed from the gravitas of the canon. We'll have to see what the fandom wants.
While speaking to TheDirect, Waugh also spoke about the benefits of Disney+, and addressed concerns that we might be getting oversaturated with Star Wars content thanks to the streaming service. Essentially, he feels that Visions is so different from more traditional Star Wars content that there shouldn't be a problem.
From a broader kind of creative strategy perspective, Disney+ has changed the way we're viewing a lot of what's possible with Star Wars. So you can get shows like The Mandalorian and Boba Fett because the platform allows for it.

When it comes to things like Visions, I would say that we weren't ever concerned about the oversaturation potentiality with Visions in particular, and I think the reason was we were offering something that's kind of a diversification of what the offering is… We weren't concerned that this was going to impact Star Wars in aggregate, we thought this would be a breath of fresh air for people to explore Star Wars in an exciting new way.

Are we worried about oversaturation? I think we're always very thoughtful and cautious about how do we keep Star Wars' specialness in this landscape. We're mindful, but this wasn't one of those instances where we had our spidey-senses on a lot because we felt this was such a new offering.
Star Wars: Visions debuts on Disney+ on Wednesday, August 22, 2021.
Josh is a huge Star Wars fan, who has spent far too much time wondering if any Star Wars character could defeat Thanos with all the Infinity Stones.