'Star Wars: Galaxy of Sounds' Now Streaming on Disney Plus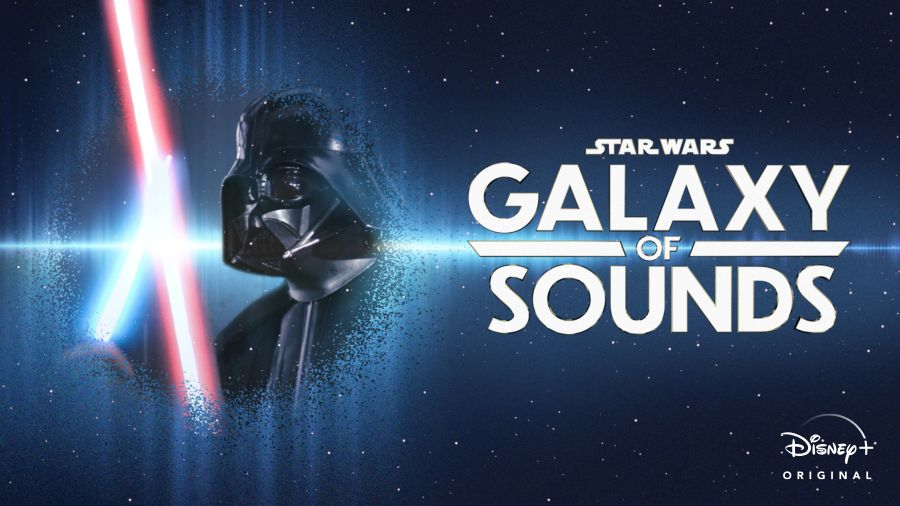 Star Wars: Galaxy of Sounds has quietly dropped on Disney Plus earlier today, and while it's not a documentary on sound design for Star Wars, as some may have hoped, it is an opportunity for viewers to listen to some of the most iconic sound effects of the saga, with their accompanying visuals, and without dialogue and music.
Earlier this month, information slipped out that Lucasfilm was going to do another aesthetic project making use of existing assets, much like Vehicle Flythroughs and Biomes before it — and now it's here. It's a similar project, in a sense, to the black-and-white, music-only edit of The Last Jedi that was released with the Blu-ray (and is also incidentally on Disney Plus). Lucasfilm has written the following description to promote the new miniseries:
Star Wars: Galaxy of Sounds explores the ambience of a galaxy far, far away through themes such as wonder, excitement, oddities, and more. Be immersed in the hum of Coruscant at golden hour, listen to the light side of the Force as Rey connects to past Jedi, and observe booming lightsaber duels. Experience the nostalgic sounds of Star Wars from accross the franchise.
The seven episodes of Galaxy of Sounds cover a range of topics from across The Skywalker Saga and beyond, including "Wonder", "Excitement", "Dark Side", "Light Side", "Beeps", "Connections", and "Oddities". Each installment runs between seven and nine minutes and seems to be perfect if you just want to vibe to for a little while, or if you want something to leave on as ambience. It's going to be a little while before The Book of Boba Fett drops anyways, so a little something like this ought to help bridge that gap a little bit.
Star Wars: Galaxy of Sounds is now streaming on Disney Plus. It is unclear if there will be more episodes down the road past this initial batch of seven.
Grant has been a fan of Star Wars for as long as he can remember, having seen every movie on the big screen. When he's not hard at work with his college studies, he keeps himself busy by reporting on all kinds of Star Wars news for SWNN and general movie news on the sister site, Movie News Net. He served as a frequent commentator on SWNN's The Resistance Broadcast.