Sith Council – 'Solo: A Star Wars Story' Deep Dive and Discussion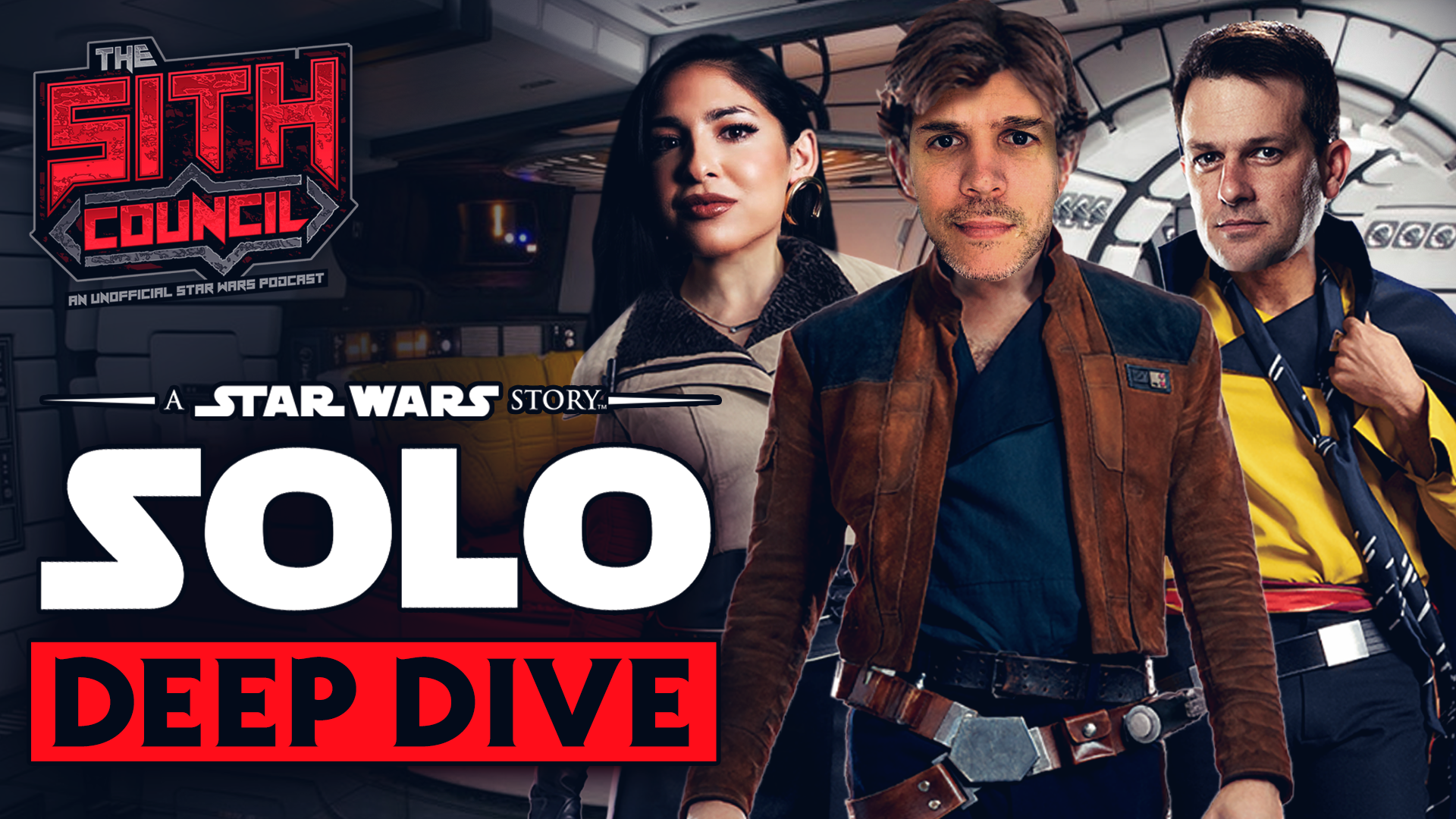 In the latest episode of Sith Council, the team is continuing their rewatch of the entire Star Wars saga. This week, it's the turn of Solo: A Star Wars Story, which brought us Alden Ehrenreich as a young Han solo back in 2018, as well as Emilia Clarke as Qi'ra. They discuss the highs and lows of the movie, as well as potential ideas for where the story might go next, proposing a Crimson Dawn series on Disney Plus with Qi'ra back in the picture.
Harloff and the entire Sith Council team are good friends of ours, so make sure to check out the latest episode of their weekly show:
If you are interested in listening to the show in podcast form, you can check them out in Apple Podcasts or Spotify too.
Miguel Fernández is a Spanish student that has movies as his second passion in life. His favorite movie of all time is The Lord of the Rings, but he is also a huge Star Wars fan. However, fantasy movies are not his only cup of tea, as movies from Scorsese, Fincher, Kubrick or Hitchcock have been an obsession for him since he started to understand the language of filmmaking. He is that guy who will watch a black and white movie, just because it is in black and white.