Mena Massoud Talks Live-Action Ezra Casting Rumors and How Social Media Allows Actors to Campaign for Themselves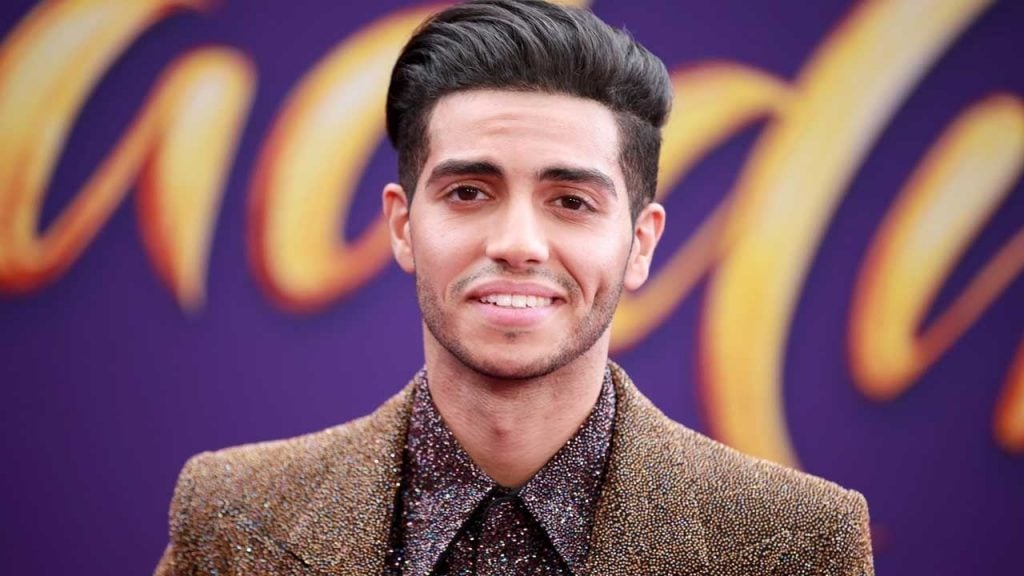 Ezra Bridger is one animated Star Wars character many have hoped would make the jump to live-action ever since Star Wars Rebels ended in 2018. Mena Massoud has been one of the top "fan casts" to play the young Jedi and he knows all about playing a live-action version of a popular animated character, having starred in the highly-successful Disney remake of Aladdin. Massoud was asked by Screenrant about his Instagram post earlier this year, in which he quotes an Ezra Bridger line in the description. The actor went on to explain how he feels the game has changed when it comes to how actors campaign for roles.
In speaking with Screenrant's Ash Crossan, Massoud addressed the Instagram post that sent Star Wars fans (and yes, blogs like us) into a bit of a frenzy. Was he trolling? Confirming he was cast as Ezra? Or simply putting that energy out into the galaxy (or as he said – "manifesting")? More on this below, but check out the exchange in the video below and decide for yourself.
"Just manifesting, trying different things."
Mena Massoud talks about those Ezra Bridger casting rumors & what it would mean to join #StarWars!

Read more here ➡️ https://t.co/PsEOaB49c9 pic.twitter.com/mk6NCsT6F1

— Screen Rant (@screenrant) September 29, 2021
"There's not much more I can say about that." That is a blueprint line from an actor who has signed a non-disclosure agreement (NDA) aka 'hush your mouth because you signed a contract with Disney'. Though, it is possible he simply has nothing more to say about it. The actor did openly admit that he is all about the 21st century idea of actors manifesting their own destiny through the power of social media and creating buzz for oneself, and he certainly did, as the rumors around him potentially playing a live-action Ezra have not stopped since.
In late February, the now disbanded Star Wars fan YouTube channel Kessel Run Transmissions reported they were told that Mena Massoud was indeed all but inked to play live-action Ezra. Did Massoud manifest himself into the role? It is not beyond the realm of possibility. Fans might recall an art piece of Rosario Dawson as Ahsoka Tano caught her attention and she got on board. Fast forward a few years later and Dawson has already played Ahsoka in The Mandalorian and is about to star in her own series as the popular Jedi which fittingly enough is the most likely landing spot for live-action Ezra Bridger's debut.
Last December we spoke with actor Taylor Gray, the voice of Ezra Bridger for the entire run of Star Wars Rebels, and he didn't mince words that he would fight for a shot to bring Ezra to live-action himself. He was quite candid, and even spoke about doing lightsaber training. It is a mixed bag when it comes to Star Wars voice actors getting the chance to portray their characters in live-action. Katee Sackhoff was given the role of Bo-Katan (deservedly so) without auditioning, but fan-favorite Ashley Eckstein wasn't afforded the opportunity to compete for live-action Ahsoka. So it is hard to say how these choices are made, and whether it is a case-by-case basis.
Check out our exclusive interview with Taylor Gray here:
We will update you on the evolving and growing buzz surrounding live-action Ezra as more information presents itself, because above anything else, "We are rebels. Fighting for the people. Fighting for you."
John Hoey is the Lead Editor and Senior Writer for Star Wars News Net and the host of The Resistance Broadcast podcast
"For my ally is the Force, and a powerful ally it is."