'LEGO Star Wars Terrifying Tales' Releases New Poster Ahead of Friday's Debut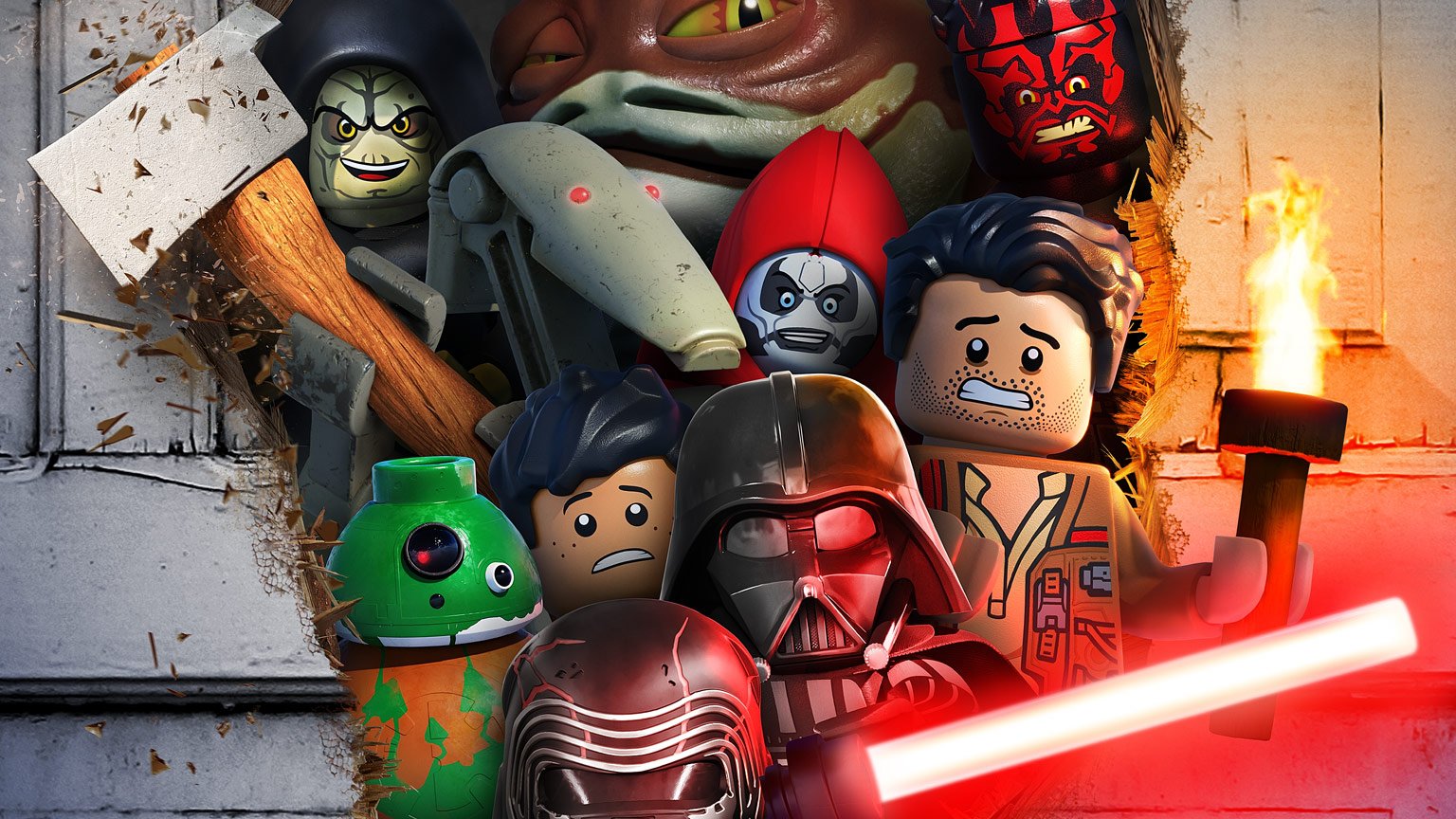 Get ready for some LEGO spooks! The brand-new special LEGO Star Wars Terrifying Tales lands this Friday on Disney Plus, and to remind people this is happening, Disney released today the official poster (see below). A clear homage to The Shining, the poster manages to combine the best of the LEGO humor with the premise of the show. From StarWars.com:
In LEGO Star Wars Terrifying Tales, Poe Dameron and BB-8 crash land on the lava world of Mustafar. They soon find themselves on a journey inside Darth Vader's castle, where they learn scary stories of the past and uncover a devious dark-side plot…
The voice cast includes Jake Green as Poe Dameron; Raphael Alejandro as Dean; Dana Snyder as Graballa the Hutt; Tony Hale as Vaneé; Christian Slater as Ren; Trevor Devall as Emperor Palpatine; Mary Elizabeth McGlynn as NI-L8; and Matt Sloan as Darth Vader. The project was directed by Ken Cunningham and written and executive produced by David Shayne. James Waugh, Josh Rimes, Jacqui Lopez, Jill Wilfert, Keith Malone, Jason Cosler, and Jennifer Twiner McCarron also serve as executive producers. Daniel Cavey and Dan Langlois are the producers. Basically, the team who brought us last year's heartwarming LEGO Star Wars Holiday Special is back for more.
LEGO Star Wars Terrifying Tales will debut on Disney Plus on Friday, October 1st. You can check out the trailer here:
Miguel Fernández is a Spanish student that has movies as his second passion in life. His favorite movie of all time is The Lord of the Rings, but he is also a huge Star Wars fan. However, fantasy movies are not his only cup of tea, as movies from Scorsese, Fincher, Kubrick or Hitchcock have been an obsession for him since he started to understand the language of filmmaking. He is that guy who will watch a black and white movie, just because it is in black and white.