ILM Releases New Video on How Their Emmy Winning Team Brought 'The Mandalorian' Season 2 to Life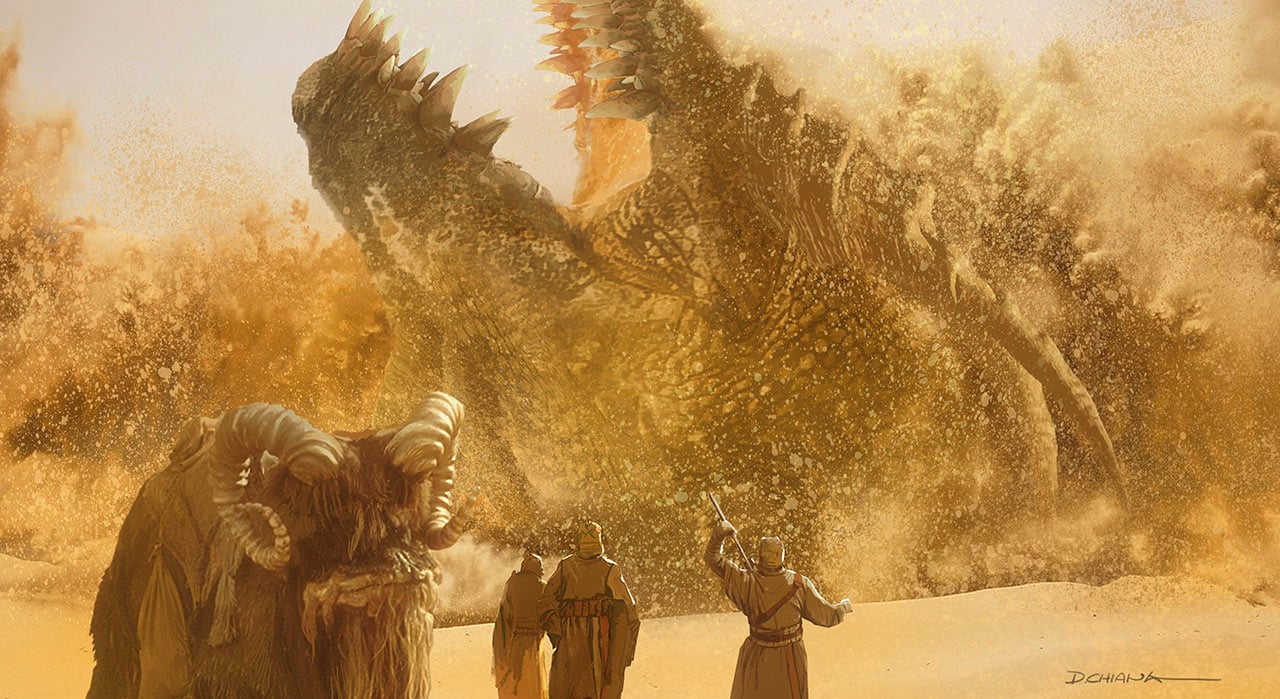 ILM released today a brand-new behind-the-scenes look at the visual effects for The Mandalorian Season 2. The team won the Emmy last week in the category of Outstanding Special Visual Effects in a Season or a Movie for the second year in a row. Visual effects supervisor Richard Bluff narrates the video, which focuses, among many other things, on the complex technology and computations used to bring the krayt dragon sequence to life.
The video also highlights the seven-minute full CG chase sequence at the end of Chapter 12: The Siege. We'll let the experts speak for themselves, so make sure to check the new video out:
The third season of The Mandalorian will be back next year, with shooting due to begin in the next few days if it hasn't already. In the meantime, Favreau and company are not missing the wintertime to release another piece of content. The Book of Boba Fett, coming from Favreau, Dave Filoni, and Robert Rodriguez, is scheduled to arrive this December. It is almost guaranteed that the amazing visual effects team from ILM will have another set of jaw-dropping sequences in store for us, so look forward to those reels as well when the time comes.
Miguel Fernández is a Spanish student that has movies as his second passion in life. His favorite movie of all time is The Lord of the Rings, but he is also a huge Star Wars fan. However, fantasy movies are not his only cup of tea, as movies from Scorsese, Fincher, Kubrick or Hitchcock have been an obsession for him since he started to understand the language of filmmaking. He is that guy who will watch a black and white movie, just because it is in black and white.