'The Mandalorian' Wins Best Streaming Series, Drama, at the HCA TV Awards — UPDATED With Responses From Ming-Na Wen and Diana Lee Inosanto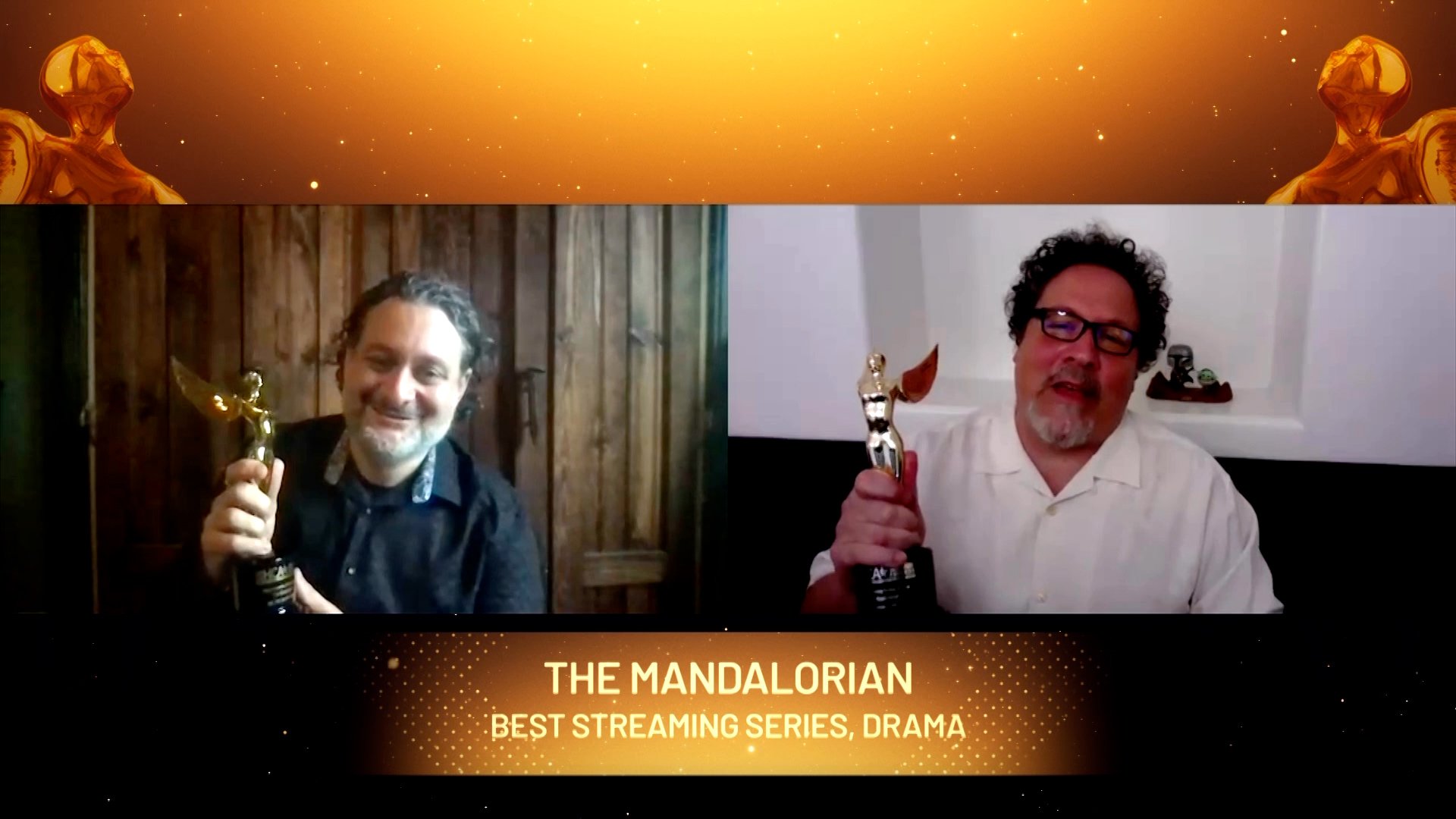 Last night, the Hollywood Critics Association (HCA) held its first-ever HCA TV Awards, which due to COVID-19 ended up being a virtual ceremony. There, The Mandalorian was awarded the grand prize of Best Streaming Series, Drama, winning over critics' favorites like The Crown or Handmaid's Tale.
Jon Favreau and Dave Filoni accepted the award through a pre-recorded video, shot from their respective houses. In the acceptance speeches, Filoni thanked both Kathleen Kennedy, for her support, and George Lucas, for creating the galaxy far, far away we all love. Favreau thanked the HCA, Lucasfilm, Disney Plus, their families, their reps, and especially the audience.
Also don't forget that in just a few weeks The Mandalorian Season 2 will face its fiercest competition — on September 18-19, the live-action Star Wars series will compete for 24 Emmy Awards in 19 different categories, including Best Drama Series. We will keep you posted as those awards unfold.
Check out the ceremony below. The Mandalorian wins its award at 41:30 (the timestamp is already set):
The Mandalorian will be headed back into production next month. We will keep you posted as we learn more about Season 3 of the show.
UPDATE
Ming-Na Wen has shared the enthusiasm on social media, posting a tweet congratulating the team, with a picture of herself holding the award. The actress, who is essentially becoming an ambassador of the franchise and the positivity around it, will next be seen in The Book of Boba Fett, this December:
https://twitter.com/MingNa/status/1432438470908080128
Additionally, Diana Lee Inosanto, who played Morgan Elsbeth in Chapter 13: The Jedi, congratulated the team on social media as well. It's unlikely she'll be back for either season 3 or Ahsoka, but we certainly hope to see more of her martial arts skills soon.
https://twitter.com/therealdli/status/1432431573471621124
Miguel Fernández is a Spanish student that has movies as his second passion in life. His favorite movie of all time is The Lord of the Rings, but he is also a huge Star Wars fan. However, fantasy movies are not his only cup of tea, as movies from Scorsese, Fincher, Kubrick or Hitchcock have been an obsession for him since he started to understand the language of filmmaking. He is that guy who will watch a black and white movie, just because it is in black and white.