'Star Wars: The High Republic' Audiobook 'Tempest Runner' Debuts First Clip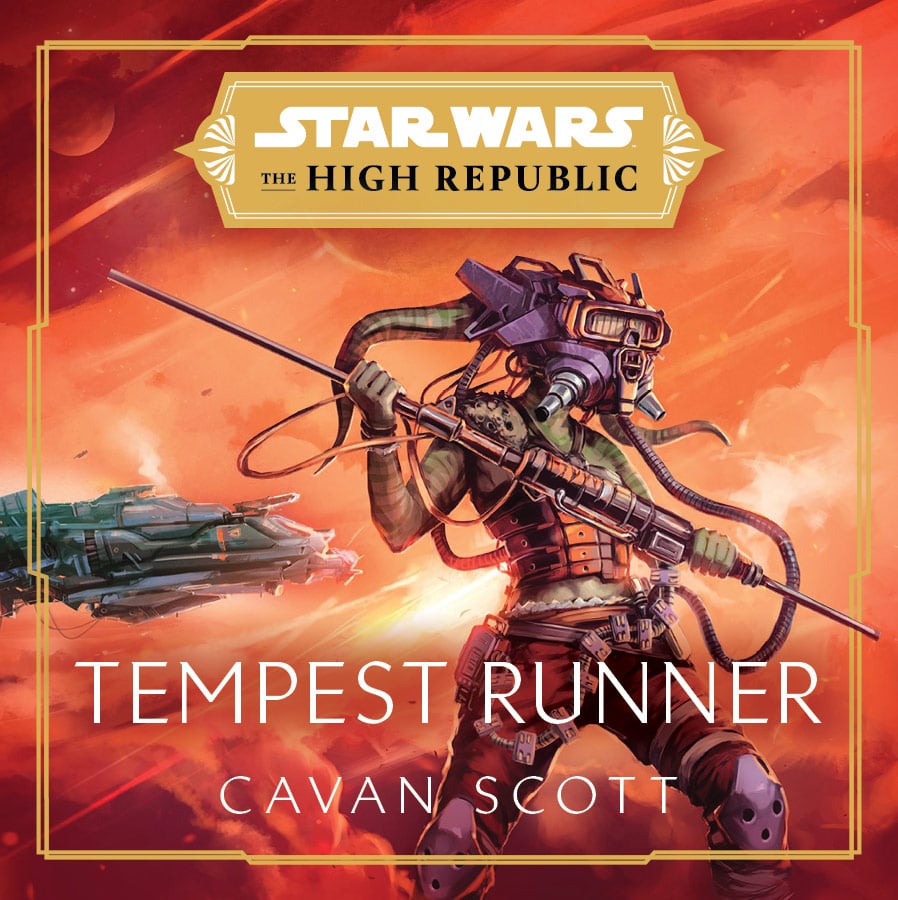 Back in March, Del Rey announced that author Cavan Scott had been working on a Star Wars audiodrama set in the High Republic era, that would focus on the Nihil villain Lourna Dee. She first appeared in Charles Soule's Light of the Jedi, and has also popped up in Out of the Shadows and The Rising Storm. Tempest Runner will be the first story focused on her.
Now, Gizmodo has unveiled the first audioclip from the upcoming story, which will come out on August 31. The voice cast is made up of Jessica Almasy, Dan Bittner, Orlagh Cassidy, Sullivan Jones, January LaVoy, Kathleen McInerney, Tara Sands, Vikas Adam, Jonathan Davis, Neil Hellegers, Saskia Maarleveld, Soneela Nankani, Marc Thompson and Shannon Tyo. Here's the official synopsis for the book:
The Nihil storm has raged through the galaxy, leaving chaos and grief in its wake. Few of its raiders are as vicious as the Tempest Runner Lourna Dee. She stays one step ahead of the Jedi Order at the helm of a vessel named after one of the deadliest monsters in the galaxy: the Lourna Dee. But no one can outrun the defenders of the High Republic forever.

After the defeat of her crew, Lourna falls into the hands of the Jedi–but not before she hides her identity, becoming just another Nihil convict. Her captors fail to understand the beast they have cornered. Just like every fool she's ever buried, their first mistake was keeping her alive.

Lourna is determined to make underestimating her their last.

Locked onto a Republic correctional ship, she's dragged across the galaxy to repair the very damage she and her fellow Tempest Runners inflicted on it. But as Lourna plans her glorious escape, she makes alliances that grow dangerously close to friendships. Outside the Nihil—separated from her infamous ship, her terrifying arsenal, and her feared name—Lourna must carve her own path. But will it lead to redemption? Or will she emerge as a deadlier threat than ever before?
Star Wars: Tempest Runner is now available for pre-order here!
Miguel Fernández is a Spanish student that has movies as his second passion in life. His favorite movie of all time is The Lord of the Rings, but he is also a huge Star Wars fan. However, fantasy movies are not his only cup of tea, as movies from Scorsese, Fincher, Kubrick or Hitchcock have been an obsession for him since he started to understand the language of filmmaking. He is that guy who will watch a black and white movie, just because it is in black and white.