'LEGO Star Wars: Terrifying Tales' To Haunt Disney Plus on October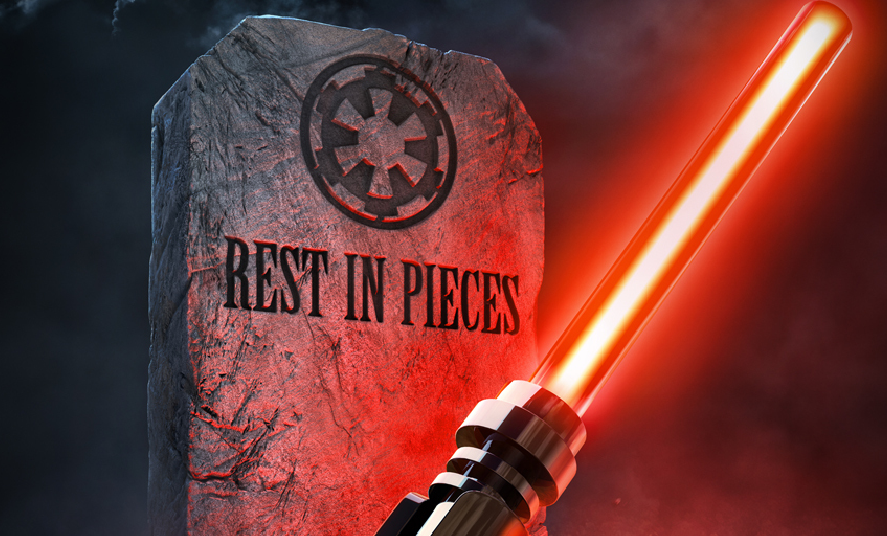 A new LEGO Star Wars adventure will hit Disney Plus later this year, just in time for the Halloween celebrations!
Disney and Lucasfilm have just announced an all-new animated special in the vein of last year's blocky Holiday Special. This time around, the story will be spooky (but still family-friendly) and take our heroes to Mustafar in a non-canon, post-Episode IX romp. The synopsis reads as follows:
After the events of Star Wars: The Rise of Skywalker, Poe Dameron and BB-8 must make an emergency landing on the volcanic planet Mustafar where they meet the greedy and conniving Graballa the Hutt. The crime boss has purchased Darth Vader's castle and is renovating it into the galaxy's first all-inclusive Sith-inspired luxury hotel. While waiting for his X-Wing to be repaired, Poe, BB-8, Graballa, and Dean (a plucky and courageous young boy who works as Graballa's mechanic) venture deep into the mysterious castle with Vader's loyal servant, Vaneé. Along the way, Vaneé shares three creepy stories linked to ancient artifacts and iconic villains from across all eras of Star Wars. As Vaneé spins his tales and lures our heroes deeper into the shadowy underbelly of the castle, a sinister plan emerges. With the help of Dean, Poe and BB-8 will have to face their fears, stop an ancient evil from rising, and escape to make it back to their friends.
Bringing the Hutts back, at least in animated form, and tying the story to Vader's castle opens up many possibilities for this little special. The LEGO Star Wars Holiday Special was great fun and surprised fans of all ages with a clever and immensely self-conscious plot which didn't shy away from making fun of The Skywalker Saga's oddities and weaknesses. That was kind of unexpected and very much welcome.
LEGO Star Wars: Terrifying Tales will debut on October 1 exclusively on Disney Plus. No trailer has been released yet, but here's a cool teaser poster: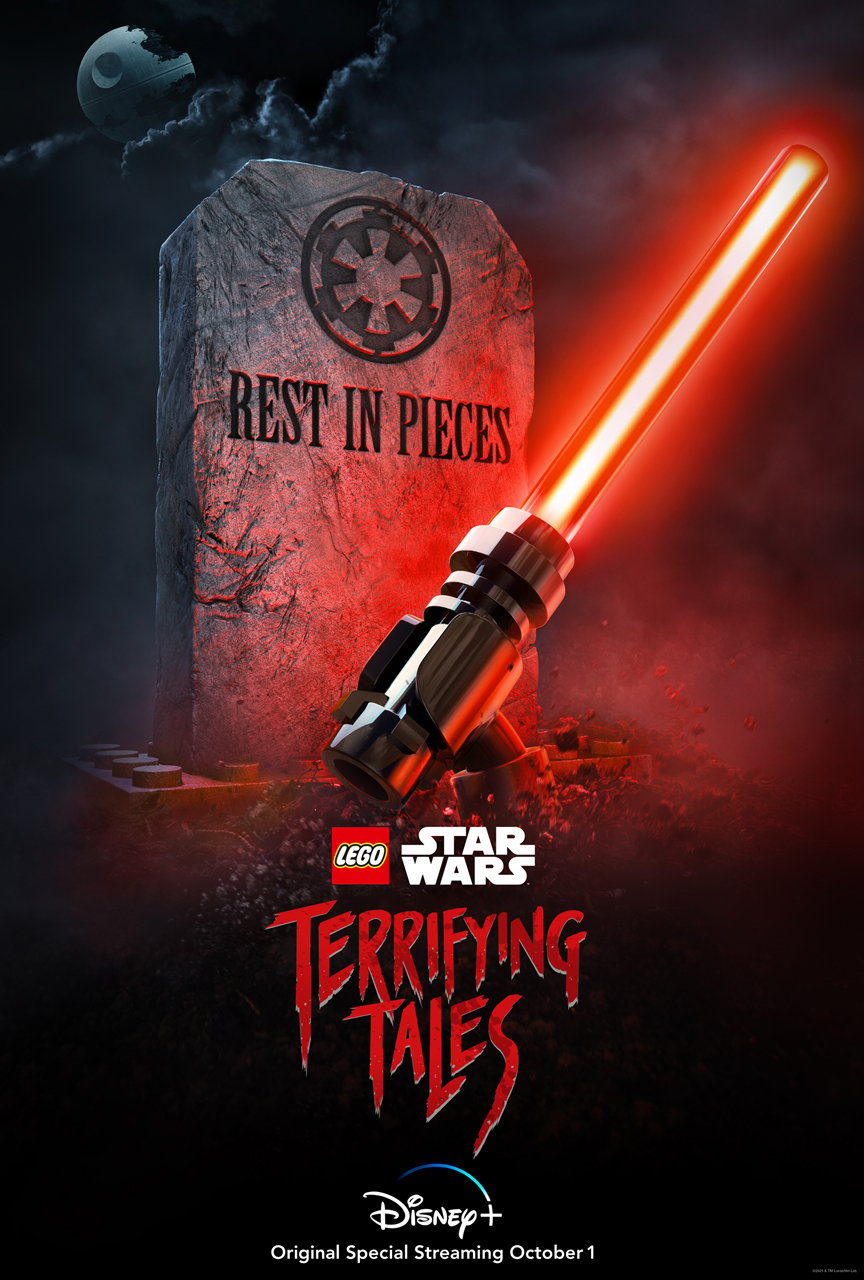 The Terrifying Tales voice cast includes Jake Green as Poe Dameron; Raphael Alejandro as Dean; Dana Snyder as Graballa the Hutt; Tony Hale as Vaneé; Christian Slater as Ren; Trevor Devall as Emperor Palpatine; and Mary Elizabeth McGlynn as NI-L8. David Shayne returns as writer and executive producer, and so does director Ken Cunningham.
Meanwhile, the much-anticipated video game LEGO Star Wars: The Skywalker Saga is still MIA and hasn't set a release date. Nope, it didn't even show up at this year's Entertainment Expo.
Francisco J. Ruiz is that guy who has watched Jurassic Park a thousand times and loves Star Wars. His hunger for movies is only matched by his love for video games. He graduated in English Studies from the University of Malaga, in Spain. As he keeps writing about what he enjoys (and doesn't) for websites all over, he's continuing his studies.