'Star Wars: The Essential Legends Collection' – Third Wave of Books Includes Fan-Favorites Like 'Kenobi' and 'Darth Plagueis'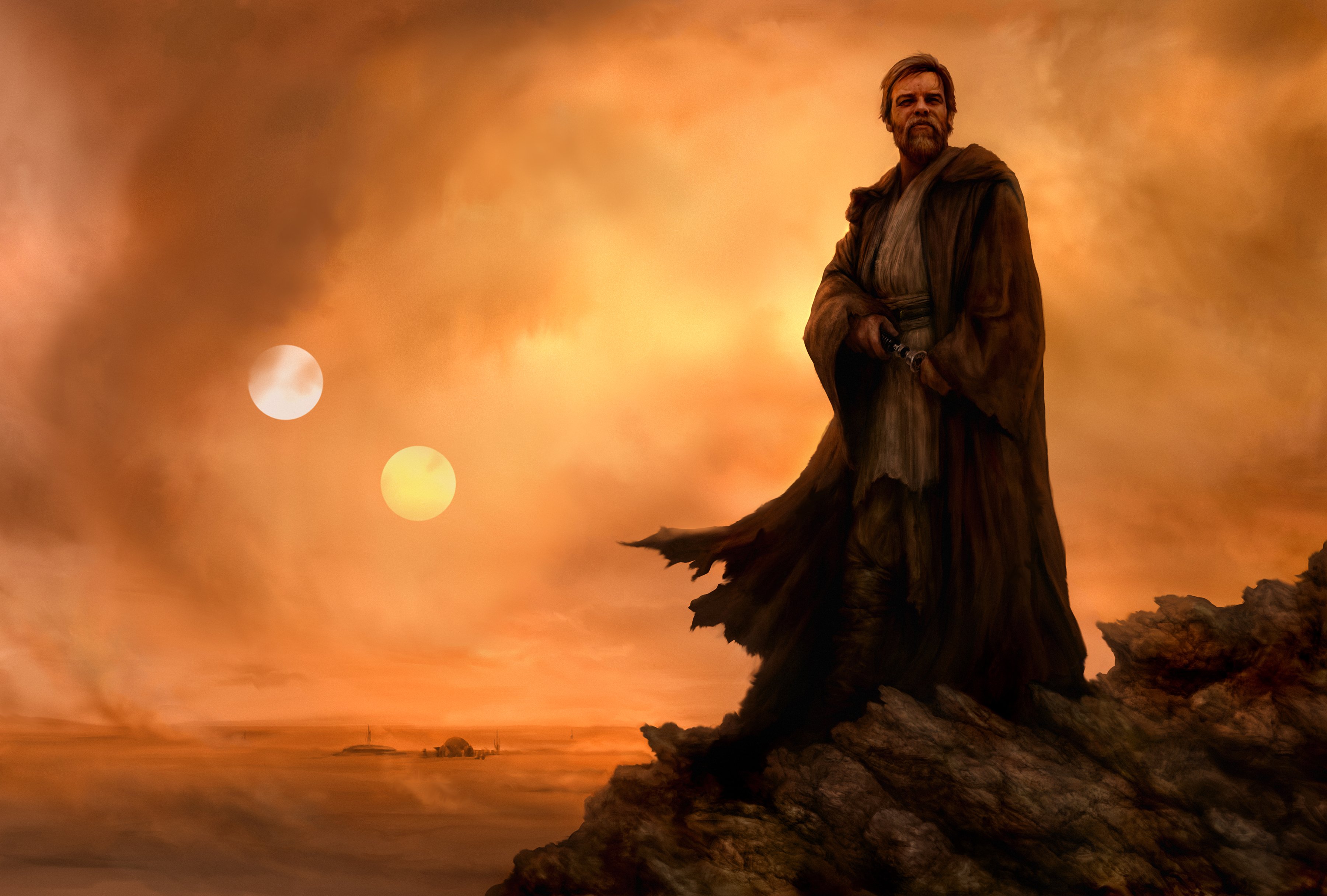 As we get closer to the release of the second wave of Star Wars: The Essential Legends Collection books, details on the third wave, including when the reprints of the Del Rey novels be arriving, have surfaced. Interestingly, the timing on some of these releases seem to line up with future Lucasfilm productions.
As discovered through Edelweiss (hat tip r/StarWarsLeaks and Wookieepedia), four new listings for Star Wars: The Essential Legends Collection books have been revealed: Darth Bane: Dynasty of Evil, Darth Plagueis, Kenobi, and X-Wing: Wedge's Gamble, all of which will arrive on April 5, 2022. These books are reprints of stories from the Star Wars Legends continuity with new cover art. For those of you who came onto Star Wars from about 2015 onwards, Legends is what was once referred to as the Star Wars Expanded Universe, and it comprises material made or actively developed prior to the Disney purchase of Lucasfilm in 2012. In 2014, Disney officially confirmed that they would only consider the first six movies of The Skywalker Saga, alongside The Clone Wars and the various projects tied to The Clone Wars Legacy, canonical, in order to give new storytellers creative freedom on new projects.
While George Lucas never considered anything other than what he worked on as truly canon, he drew influence from the creations of others for his various projects, with the Republic/Empire's capitol being given the name of Coruscant based on Timothy Zahn's name for it in his books, or Aayla Secura from Star Wars comics published after The Phantom Menace making appearances in Attack of the Clones, The Clone Wars, and Revenge of the Sith. Likewise, the wealth of Legends content has continued to influence new storytellers, as beloved characters like Grand Admiral Thrawn have been making appearances alongside settings first established outside of the first six films and The Clone Wars.
Interestingly, some of the titles being promoted as part of this collection seem to reflect Lucasfilm's own plans for the future; Patty Jenkins is working on a Rogue Squadron movie set after the events of The Skywalker Saga, Thrawn has appeared in Rebels, has his own book series, and seems likely to appear in shows tied to The Mandalorian, and the Kenobi book set between Revenge of the Sith and A New Hope seems pretty self-explanatory, given the Obi-Wan Kenobi series on Disney+ doing the same. This can only lead some to speculate that some of the announced titles, like the Mace Windu-focused Shatterpoint or the novels focused on Sith Lords, might point fans in the direction of what's coming down the road. Only time will tell, it seems.
As a bit of trivia, Darth Plagueis appears to be a part of the third wave after being replaced in the second wave by the final book in The Thrawn Trilogy. Initially, this initiative was meant to commemorate the fiftieth anniversary of Lucasfilm. However, it looks like it will be continuing well beyond that, with a large library of popular Legends stories to draw from. Continuing the Essential Legends Collection would be prudent for Lucasfilm, since it allows newer fans to read these stories for the first time, and allows collectors to revisit old favorites, while likely inspiring new Star Wars stories well into the future.
For a recap, here is every single one of the books that has been or will be released as a part of this collection, including the four new additions:
The Thrawn Trilogy

Heir to the Empire by Timothy Zahn (Wave 1)
Dark Force Rising by Timothy Zahn (Wave 2)
The Last Command by Timothy Zahn (Wave 2)

The Darth Bane Trilogy

Darth Bane: Path of Destruction by Drew Karpyshyn (Wave 1)
Darth Bane: Rule of Two by Drew Karpyshyn (Wave 2)
Darth Bane:  Dynasty of Evil by Drew Karpyshyn (Wave 3)

X-Wing Series

X-Wing: Rogue Squadron by Michael A. Stackpole (Wave 2)
X-Wing: Wedge's Gamble by Michael A. Stackpole (Wave 3)

Others

Shatterpoint by Matthew Stover (Wave 1)
Kenobi by John Jackson Miller (Wave 3)
Darth Plagueis by James Luceno (Wave 3)
Wave 1 arrived on June 15, 2021, while Waves 2 and 3 will arrive on September 7, 2021 and April 5, 2022 respectively.
Grant has been a fan of Star Wars for as long as he can remember, having seen every movie on the big screen. When he's not hard at work with his college studies, he keeps himself busy by reporting on all kinds of Star Wars news for SWNN and general movie news on the sister site, Movie News Net. He served as a frequent commentator on SWNN's The Resistance Broadcast.