Editorial: Figuring Out the Calendar of Upcoming 'Star Wars' Projects
The stream of Star Wars content we've been getting for the past few years has been scarce at best. In the first two years of Disney Plus, we've only had two seasons of one live-action show, plus two animated series, one season each. If you really want to cover all the bases, Star Wars: Visions will have come out before the two-year anniversary too. Furthermore, in the past three years, we've only had one movie, either in theaters or Disney Plus. COVID-19 is not to blame here, as it didn't really push back any projects that would have come out already. Here is my attempt at figuring out what the Star Wars release calendar might look like.
This is a huge lack of content for a franchise that is averaging $1 billion each time it puts out a movie in theaters, and is responsible for a lot of subscriptions to Disney Plus, especially during its first year. The Mandalorian alone could be responsible for Disney meeting his subscription goals for Disney Plus in the first five years, within six months of the service's launch. For these two reasons, there are really no excuses for the company not to release more content more frequently.
However, we could be on the verge of a huge change. The next Star Wars project to come our way after Visions will be The Book of Boba Fett, out this December. And that will supposedly open the floodgates, as there is a long list of projects following it.
Disney Plus releases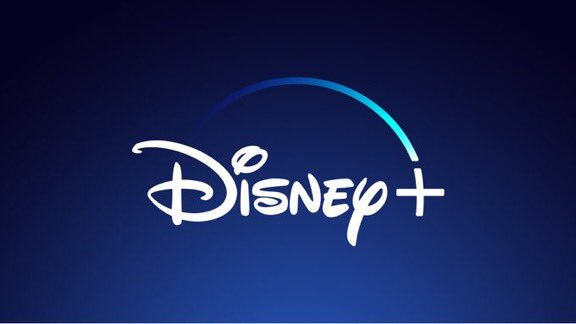 As we've been mentioning, on September 22, Lucasfilm will release all nine episodes of Star Wars: Visions (click here to check out the trailer and details on the show). The same month, The Mandalorian Season 3 will start production, with Production Weekly stating that will happen even that same week, on September 20.
Right after that, we should start getting ready for some news on The Book of Boba Fett. The series is set to debut in December, though a specific date has not been announced yet. Marketing for the series will most likely kick off in October, with the trailer possibly debuting by the end of the month, or early November, depending on the exact release date. Entertainment Weekly coverage, with crew interviews and exclusive images, is to be expected around that time, much like what happened with The Mandalorian in past seasons.
Trying to guess an exact release date is a bit harder. On November 24, Disney Plus will start streaming the last Marvel Studios show of the year, Hawkeye. Ever since Loki debuted in June on a Wednesday slot to the streamer's highest audience yet, Disney planned to start debuting all their original content on Wednesdays instead of Fridays. That would of course include Star Wars shows, including The Book of Boba Fett.
Of course, this has big implications for the 2022 schedule, as many high-profile shows would have to share the same day if the company sticks to its plans. Specifically, Marvel Studios and Star Wars have several shows lined up to debut next year, and there simply isn't enough room in 52 weeks for them not to overlap. In fact, this could already be the case this December.
Depending on the number of episodes Hawkeye has, if The Book of Boba Fett debuts every Wednesday, it will overlap with Marvel Studios' show, which might reduce the attention each of them gets from the audience. Indeed, if Hawkeye has more than five episodes, The Book of Boba Fett wouldn't be able to drop on a 2021 Wednesday that isn't already occupied by Hawkeye.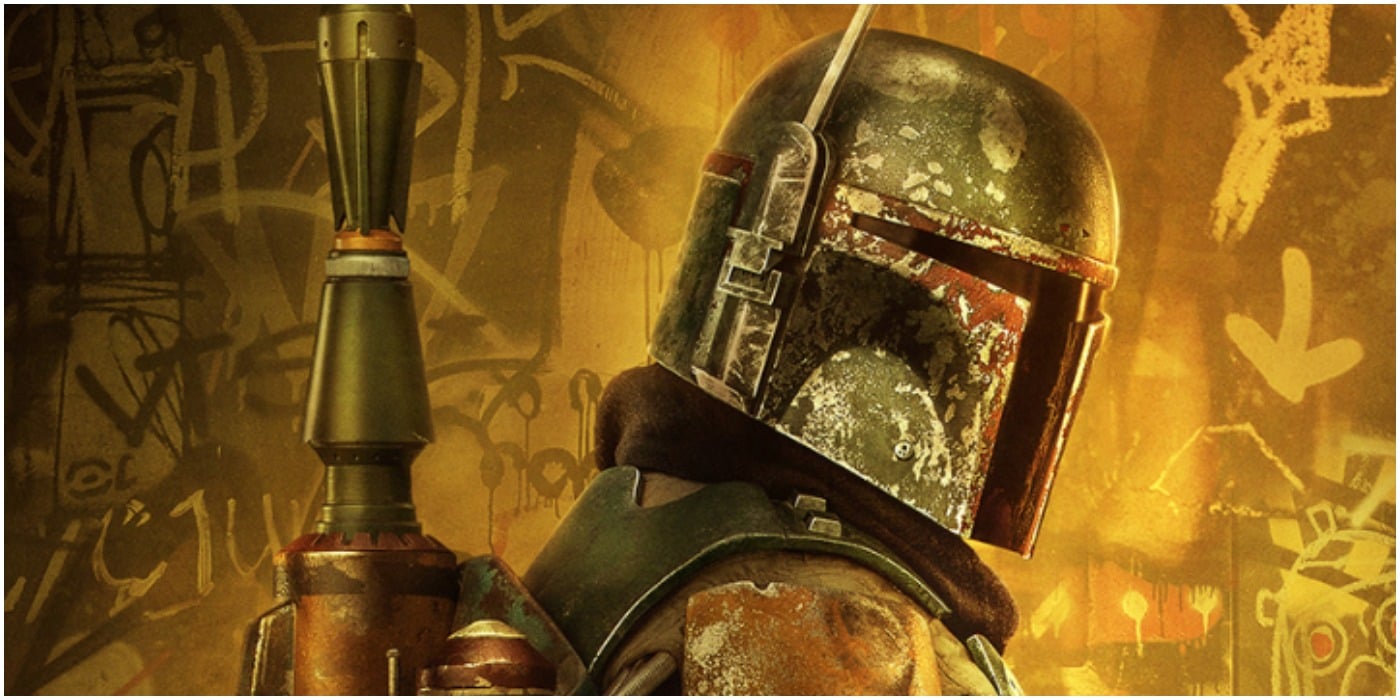 There are two options, then. Either they drop the Temuera Morrison-led show on Fridays, much like The Mandalorian, or they do it on a Wednesday, hoping for the audience not to dilute and their marketing teams to pull it off. More on this in a second.
While an official episode count hasn't been revealed, no less than six episodes are expected. The final count will probably land around eight. Right after this, it is very likely we'll get a Disney Gallery behind-the-scenes documentary on the series — that would premiere the week after the finale.
That takes us into 2022. Right now, there are three Star Wars shows scheduled to come out next year — Andor, Obi-Wan Kenobi, and The Bad Batch Season 2. Additionally, with The Mandalorian Season 3 starting production now, it is very likely it will be released before the year's end.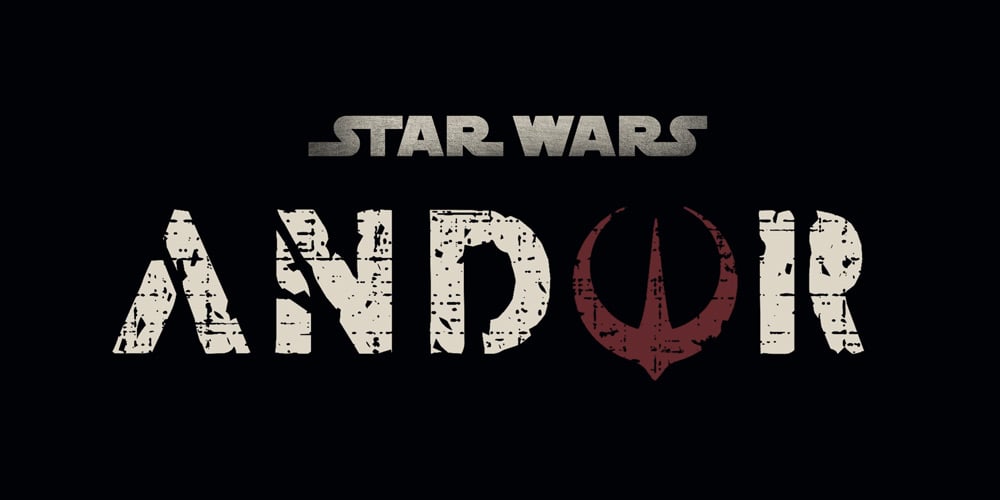 At this point, it seems likely that one of these shows will follow right after The Book of Boba Fett, and if so, the most likely to do it, in my opinion, would be Andor. That show has been shooting since December 2020, and even though it's supposedly already wrapped (or about to), they've had enough time to start work on the post-production process of the first few episodes. If Andor is indeed coming out the week after the Disney Gallery episode on The Book of Boba Fett, that would set us at the beginning of February.
The Diego Luna-starring show will be 12 episodes long according to the behind-the-scenes piece released in 2020. That, along with its corresponding Disney Gallery episode, would make us jump 13 weeks in the calendar, right at the beginning of May. What happens there? For Lucasfilm, usually nothing. For the rest of the fanbase, it's Star Wars Day! Coincidentally, May 4, 2022, is a Wednesday.  And what would be the next show in the line?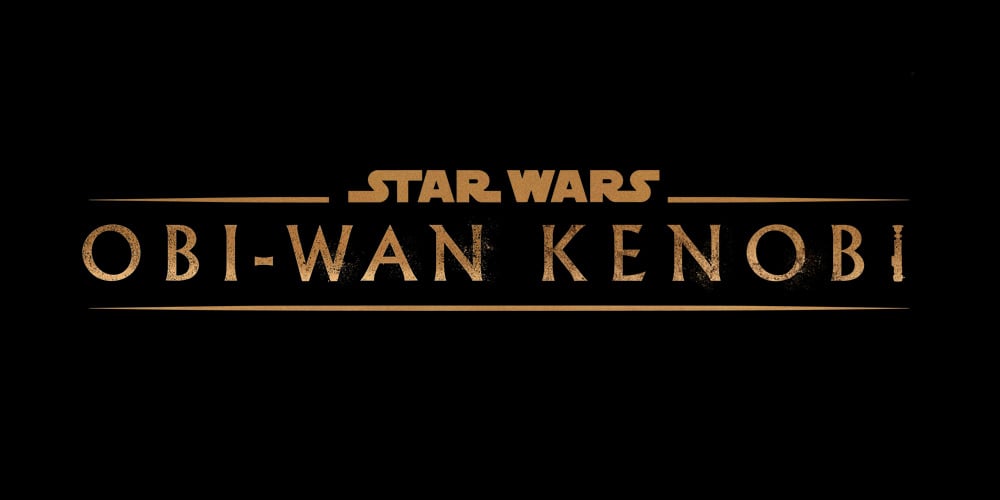 If Lucasfilm is smart about their marketing and knows their audience, they know they would break the Internet if they announced that the most anticipated show of the year, and perhaps the most anticipated project Lucasfilm has put out since the debut of The Force Awakens, is debuting on Disney Plus on Star Wars Day. In 2021, they premiered the first (80-minute) episode of The Bad Batch on May 4th, and in 2020, they dropped the series finale of The Clone Wars.
Let's assume that Obi-Wan Kenobi debuts on May 4, and let's assume it happens the week after the Disney Gallery episode of Andor. That would already tell us that the season premiere of Andor will debut on Disney Plus on February 2. If so, we could already have a release date for The Book of Boba Fett. If the Mandalorian spin-off series has six episodes and a Disney Gallery documentary, it would debut on December 15. If it has seven episodes, on December 8, and if it has eight, on December 1.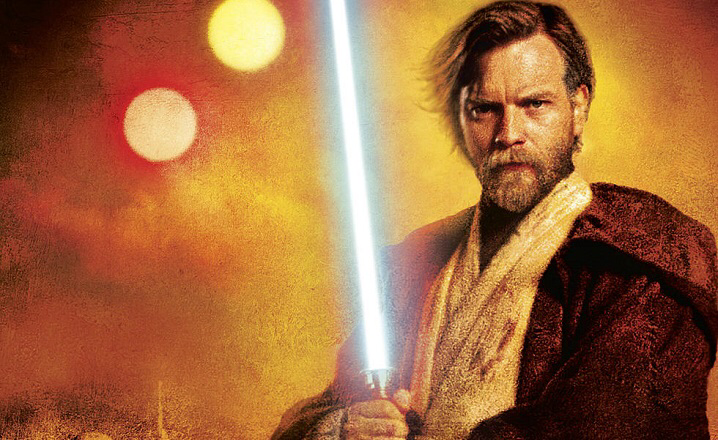 This entire reasoning revolves around two assumptions — all Disney Plus shows will debut on Wednesdays, regardless of whether or not there are multiple high-profile shows doing it at the same time, and that Obi-Wan Kenobi drops on May 4. This last one seems more reasonable than the former, to be honest. The show has already sent home several of its actors, though has not wrapped yet according to recent reports. They will most likely wrap in the next few weeks, mostly because they are using the same studio as The Mandalorian . Sets for The Mandalorian are reportedly being built in the train yard Obi-Wan Kenobi used earlier this year.
With this in mind, let's keep on going. Obi-Wan Kenobi is going to be six episodes long, and adding one extra week for the Disney Gallery episode would mean that the next show in line would have the floor on June 22. Let's say The Bad Batch goes next. Ironically, this is the one we know the least about. If the second season of the show has, like the first one, 16 episodes, the season finale would come out on October 5. If it goes up to 20 episodes, it would land on November 2. Notice that, if this is the case, and The Mandalorian Season 3 drops the week after, we would have a complete year of Star Wars content. Starting November 9, there are exactly eight Wednesdays until the end of the year.
There is one more thing to consider: even if The Bad Batch has a shorter Season 2, there is still room for the calendar to be complete. Even though there is not really time for another live-action show to go into development and be ready for late 2022, there is one more title we should think about.
Back in December 2020, Kathleen Kennedy announced that one of the projects in development at Lucasfilm was an animated series described as a team-up between Lucasfilm Animation and Industrial Light & Magic. Star Wars: A Droid Story was described as an epic journey that would introduce us to a new hero guided by legendary duo R2-D2 and C-3PO (with Anthony Daniels returning to voice the character). No release date has been announced for that project, but since it's probably been in development for a while, it is very possible it will be ready for late 2022, maybe even sandwiched between The Bad Batch and The Mandalorian, or Obi-Wan Kenobi and The Bad Batch.
Truth be told, there are a lot of assumptions being made here, but the general point still stands — we should be getting ready for more than 52 consecutive weeks of Star Wars content on Disney Plus. And we'll be here to discuss it all.
Shooting schedules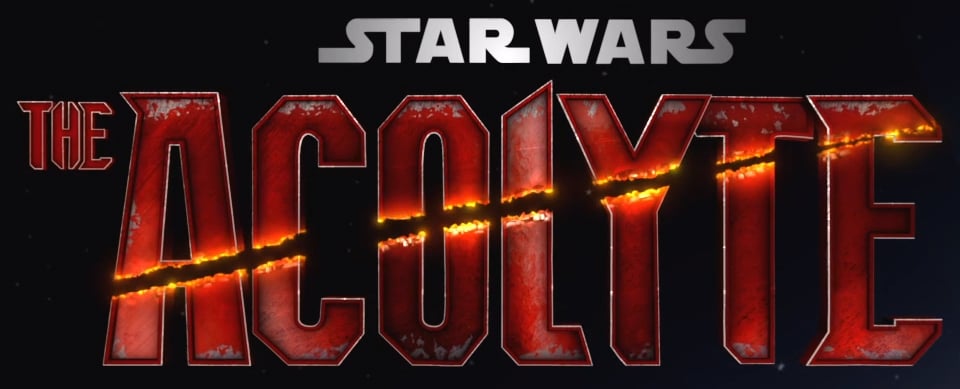 Like it was mentioned before, the next show to start principal photography will be The Mandalorian, towards the end of September in Los Angeles. While not confirmed, it is very likely that the show to use that sound stage next would be Ahsoka, which could start production in February or March 2022. Casting is reportedly underway for that show, and we could be getting more news soon. As of last Christmas, Dave Filoni was hard at work writing it, so it should definitely be ready for early 2022.
Also in February 2022, The Acolyte is supposed to start filming. Though no names have been attached to the show besides its head writer, Leslye Headland, we do know that the writer's room has been assembled for a few months, and casting could be underway in the next couple of months. Stay tuned for that. The show will use the Volume in London.

Before leaving the Disney Plus side of the business, there is one last show to mention. Lando is the only Star Wars property announced by Kathleen Kennedy back in December not to have any headlines this past year. Its showrunner, Justin Simien, is getting ready to debut the fourth and final season of his Netflix show Dear White People, out on September 22.
With that in mind, Simien should be changing gears and starting to fully focus on his galactic adventure in the next couple of years. It is very possible the show might start filming before the end of 2022, especially if we think Billy Dee Williams will have at least a cameo (though it will probably be more than that), as the veteran actor will turn 85 next April. Look forward to lots of questions about Lando as marketing ramps up for Dear White People.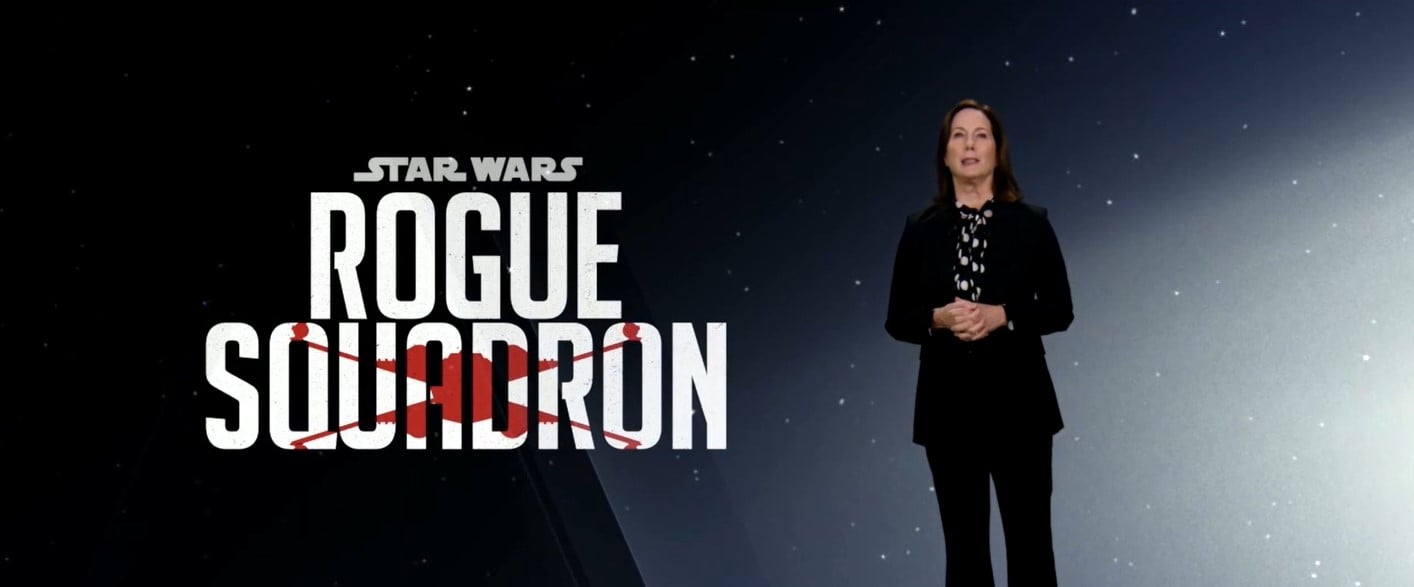 The next Star Wars theatrical release will be Patty Jenkins' Rogue Squadron, out on December 22, 2023. Matthew Robinson is currently writing the script, and pre-production is set to begin this fall, aiming for a 2022 shoot (we don't have a more specific time window yet).
Although there is not a lot to say, that already has me over the moon — Star Wars theatrical movies will be back soon, and the next one will start shooting in the next few months. That means we are gonna start hearing about actors attached to the project soon, as well as more details regarding the story and characters. And I cannot wait to be hyped up again!
So far, it's been a pretty quiet year when it comes to official news from Disney/Lucasfilm. But the last four months of 2021 are going to be filled with news, between the entire marketing and release of The Book of Boba Fett, the beginning of the marketing for Andor, and news on The Mandalorian Season 3, The Acolyte,  Ahsoka, and possibly Rogue Squadron. Also keep in mind that Disney will be holding "Disney+ Day" on November 12, the two-year anniversary of the launch of the service, which many are speculating will include announcements of new upcoming projects. It is also possible Disney will hold an Investor Day online event similar to last year's, and give, once again, some room to Lucasfilm to make additional announcements.
Stay tuned for all of this and much more. We will break it down for you, both through our website and our podcast The Resistance Broadcast. Also, keep a positive vibe going. Good times are ahead!
Miguel Fernández is a Spanish student that has movies as his second passion in life. His favorite movie of all time is The Lord of the Rings, but he is also a huge Star Wars fan. However, fantasy movies are not his only cup of tea, as movies from Scorsese, Fincher, Kubrick or Hitchcock have been an obsession for him since he started to understand the language of filmmaking. He is that guy who will watch a black and white movie, just because it is in black and white.