Editorial: What We Know and What to Expect From 'The Book of Boba Fett'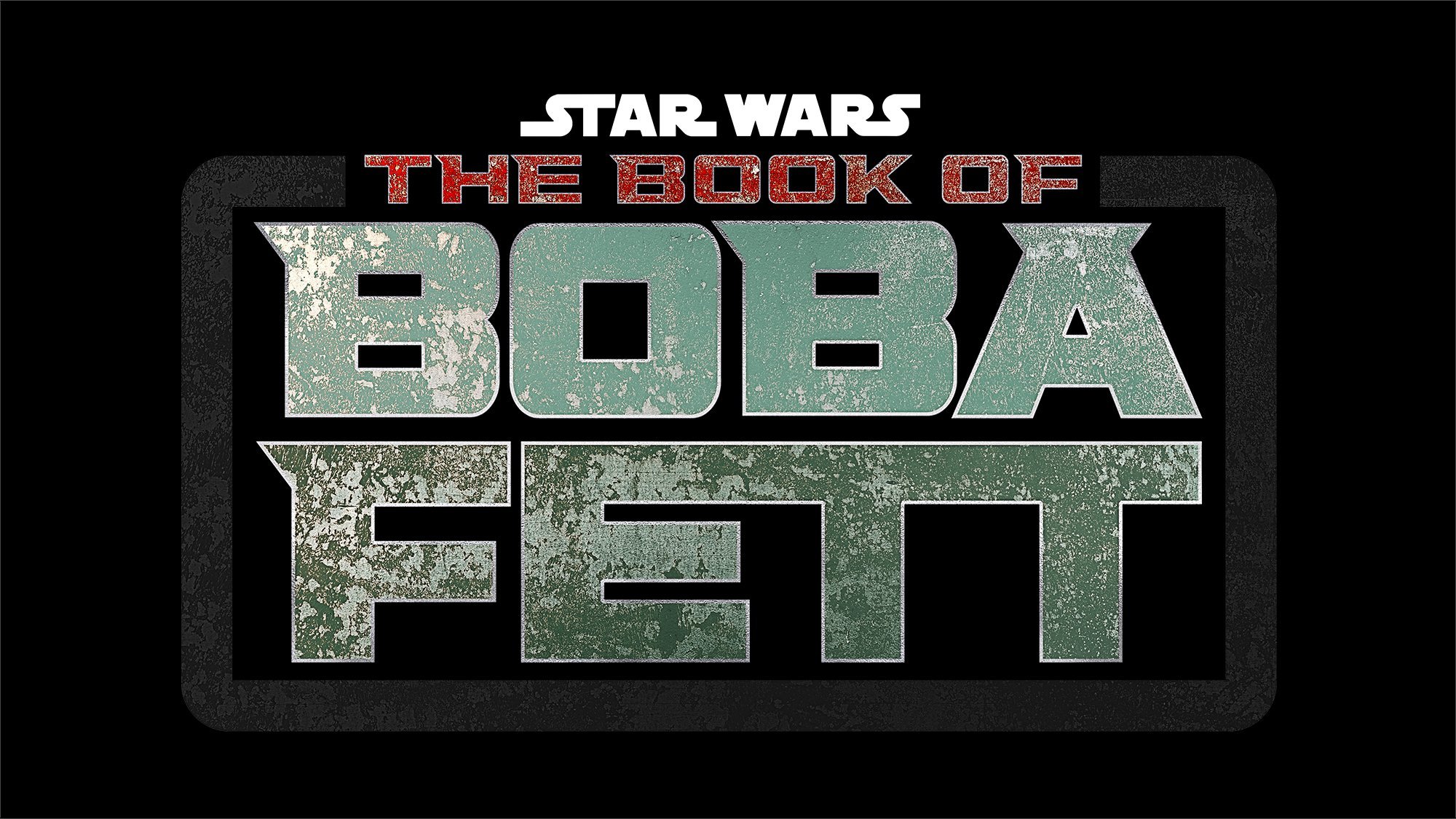 The Book of Boba Fett is hitting Disney Plus later this year, and today we'd like to collect everything we know so far about the show and speculate. This is the first of a series of three editorials where I'd like to take a look at the information we have right now about the shows in the Mandalorian pocket of the universe, and discuss some theories about what could be going down in them. The first one will be about The Book of Boba Fett, the first spin-off from the main show, and next week we'll discuss The Mandalorian season 3. Feel free to leave a comment with your guess about what you think is going to happen in the show.
The Mandalorian season 2 ended back on December 18, 2020, with a post-credits scene featuring Boba Fett taking Jabba's throne away from Bib Fortuna with Fennec Shand by his side. It was followed up by a big title card saying: "The Book of Boba Fett, December 2021." This was of course the official announcement of the Boba Fett spin-off series that had been shooting for a couple of weeks already. We learned about it in early November via a report from Deadline, which said such spin-off was ready to go and start shooting the week after (this report came out on November 6).
Many people speculated over that weekend that "The Book of Boba Fett" was actually the title of The Mandalorian season 3. Furthermore, there was actually a theory floating around saying that the first two seasons of Mandalorian would be titled "The Book of Din Djarin" from now on and that the next two would be The Book of Boba Fett. On Monday (December 21), Jon Favreau was a guest on Good Morning America and publicly announced that Boba Fett was actually a spin-off series starring Temuera Morrison in the title character, and Ming-Na Wen as Fennec Shand. Favreau, Dave Filoni, and Robert Rodriguez are executive producers. It is totally separate from The Mandalorian season 3, which will still have Pedro Pascal as Din Djarin in the lead role.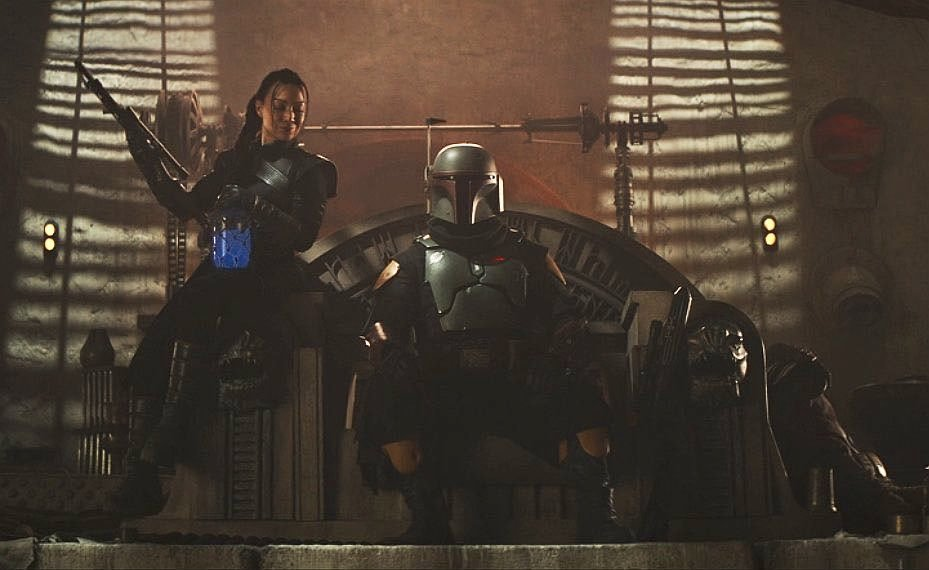 The series was shot between early December through the end of April/beginning of May — these are rough dates, as we never saw any official announcement of either the start or the end of principal photography. We do know, however, that the series has wrapped by now. Actress Ming-Na Wen posted pictures of the wrap gifts, and star Temuera Morrison even shared the news in a recent interview with SFX Magazine.
As of the posting of this article, there is no official confirmation on how many episodes the series will be. A rumor floating around these past few months said that there would be four episodes. However, given the very long shoot, the episode count could very well be higher than that. IMDb is saying that there will be seven episodes of the series, and since this is a very unreliable site for unreleased content (and very reliable for already released content), we should always take this with a huge grain of salt. Nonetheless, if true, this would seemingly fit much better the amount of footage that must have been shot during the five months of principal photography. No length has been given for the episodes yet, however.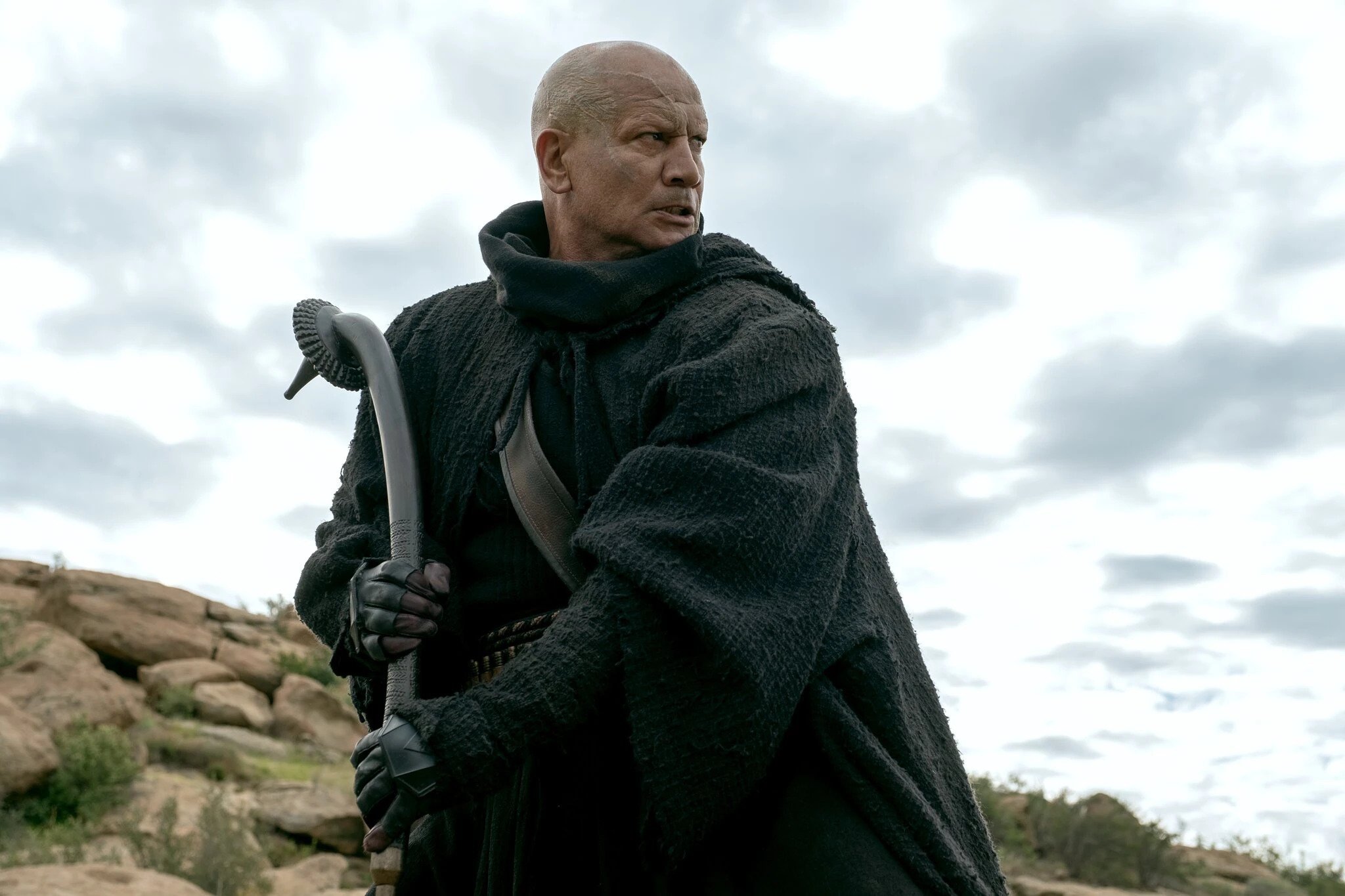 Right now, we only know that Robert Rodriguez will be directing at least one episode (but probably more than one), as Temuera Morrison confirmed last month. In addition to that, Morrison also said in another interview that Favreau, Filoni, and Bryce Dallas Howard were also back in the director's chair for the show. This is another reason why we suspect the series will be longer than four episodes — the actor teased that Rodriguez will direct more than one, and he also said to Rotten Tomatoes that there are some wonderful directors in. It could mean nothing, but it could also mean that they brought new people to the team, which would automatically add one or two more episodes to the count.
Additionally, even though there hasn't been an official confirmation of this happening, there are high chances of the show getting a season 2. Morrison himself said that so far there hasn't been any talk about it, but he didn't shut the door either. This may be more appropriate for the speculation section, but there is really no reason story-wise not to go ahead with another season, as there are no bounds for the main character, no story points he must meet by the end of the series' run. Also, most of the crew gear we have seen so far is labeled with "The Book of Boba Fett Season 1." Here's an example:
#SpoilerAlert: Before we shared these rumored #TheBookOfBobaFett crew graphics, there was speculation #Buccaneer was the working title for Mando S3 even as of early December – before Boba's show was revealed.

After sharing this image, a BFFC member shared something else… (1/3) pic.twitter.com/ZfeJczgShK

— Boba Fett Fan Club (@bobafettfanclub) May 23, 2021
As far as what will be in the show, we don't really know yet. Recently, Temuera Morrison confirmed that there would be flashbacks set between the events of The Empire Strikes Back and The Mandalorian. What these flashbacks will tell us, we don't know, but it will be interesting to see the shape of Boba Fett change as the years go by — clearly when he was going after Han Solo, he was in much better shape. It will be interesting to see if we get the sequence where he escapes from the Sarlaac pit.
Additionally, a report published last month by Collider said that The Book of Boba Fett would be acting like The Mandalorian season 2.5, with characters from that show appearing in Boba Fett.
Let's speculate away now. As I said earlier, there is really no limit to the story, and the character is free to do whatever he wants, which must be very exciting from a writing perspective. Right now, all we can speculate is who will be in the series. We know that there will be more characters appearing from The Mandalorian, besides Fennec and Boba Fett himself. People are suggesting maybe even Din Djarin himself, although, at this point, the safest bet is probably Cobb Vanth. His appearance in The Marshal was clearly not supposed to be a one-and-done, and it would be a shame to have an actor of the level of Timothy Olyphant signed and not use him for more than one episode, especially when you have a spin-off series that kicks off in the exact same planet as the one where Vanth was last seen.
Whether or not we'll see characters like Bo-Katan, Koska Reeves (Sasha Banks' character), or Axe Woves (the other Mandalorian from Chapter 11: The Heiress), we don't know. Katee Sackhoff, who played Bo-Katan both in live-action and voiced her in animation, was very clear earlier in the year that she didn't know whether she'd be a part of The Mandalorian season 3 or not, but we don't know anything about Boba Fett.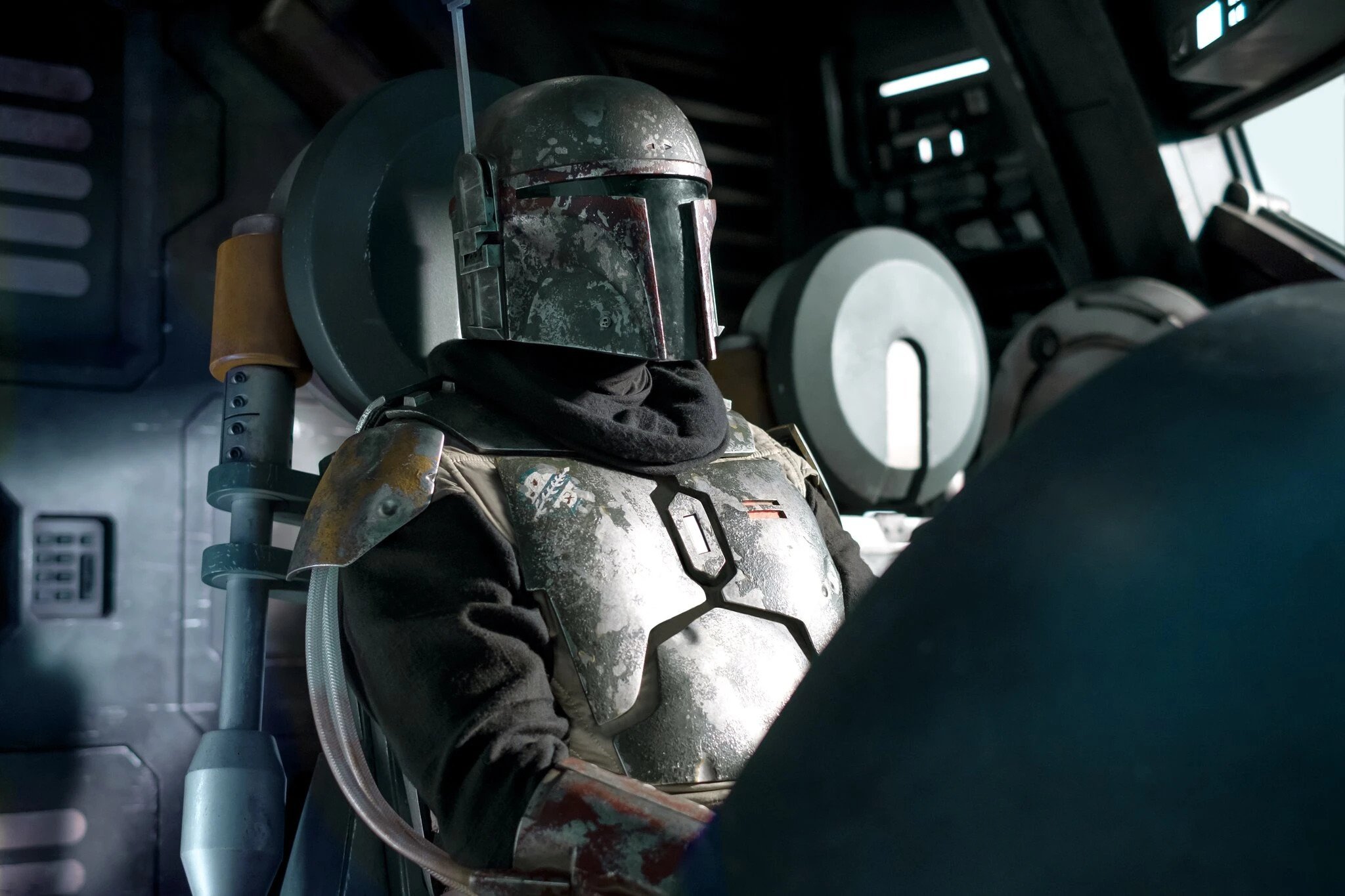 Even though this is not very specific, one of the pieces of crew gear we see above has what seems to be a Wookie arm, which would belong to a creature that is out of frame. This could very well signify we could be getting a Wookie or even multiple walking carpets in the show, or maybe it's just a generic piece of art featuring Boba Fett.
As far as the story goes, the fact that Morrison is specifically mentioning we are going to see what came after the events of Empire is very interesting. Part of me wonders if he is even confusing Empire with Return of the Jedi, and that he actually meant to say we are going to see how he got out of the Sarlacc pit. The story of Boba Fett post-Empire Strikes Back is currently being told in comic form, in the cross-over event War of the Bounty Hunters, whose first issue was released at the beginning of June. One of the big mysteries of the show is what the actual title means, with many people speculating that we are actually going to see a large chapter of Boba Fett's life, from the Empire days, through the post-Mandalorian era, and hence the title The Book of Boba Fett.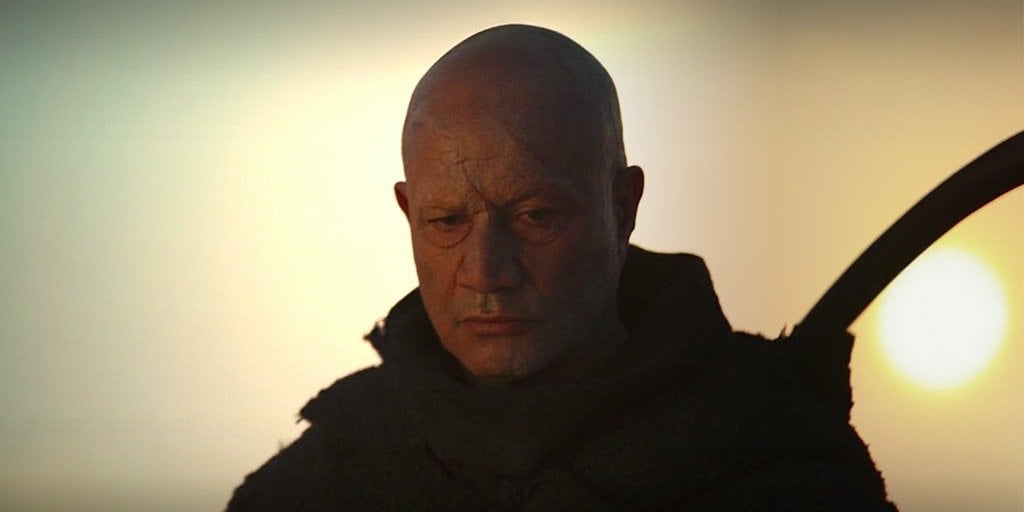 The fact that we'll see how he got out of the Sarlacc pit is a given, I think, but I wonder if they will tell the story chronologically so that the first episode happens all pre-Mandalorian, or if they'll sprinkle them throughout the series. The latter is probably the one they will go with, and I wouldn't be surprised if they flashback to pre-Mandalorian times every time he encounters a character, and we see a moment between the two. Another interesting question to be asked — will they relive moments from either Empire or Return of the Jedi, but from Fett's perspective? Will we see Han in carbonite? I'm just asking questions here, and I think this one is really interesting. It wouldn't be the first time Disney does this, although their experience with this kind of storytelling mainly comes from Marvel movies (and shows now too), especially the later ones.
Another safe bet, I think, is that Robert Rodriguez will direct the first episode. The Tragedy was my favorite episode from season 2, and he did a wonderful job, in my opinion. I know some people have issues with the way he shot action and that it felt a bit like fan-fiction, but I loved it, and that sequence really set the tone for the entire spin-off series, so having him actually set the tone for the series is not surprising. In fact, I wouldn't even be shocked to find out that Rodriguez directed the post-credits scene where Fett kills Bib Fortuna.
We'll know better as the year progresses, and find out all about it in December when the show debuts on Disney Plus. Make sure to come back next week when we discuss The Mandalorian season 3 and all the shenanigans going on there!
Miguel Fernández is a Spanish student that has movies as his second passion in life. His favorite movie of all time is The Lord of the Rings, but he is also a huge Star Wars fan. However, fantasy movies are not his only cup of tea, as movies from Scorsese, Fincher, Kubrick or Hitchcock have been an obsession for him since he started to understand the language of filmmaking. He is that guy who will watch a black and white movie, just because it is in black and white.