'Disney Gallery: The Mandalorian, Making of the Season 2 Finale' Coming to Disney Plus on August 25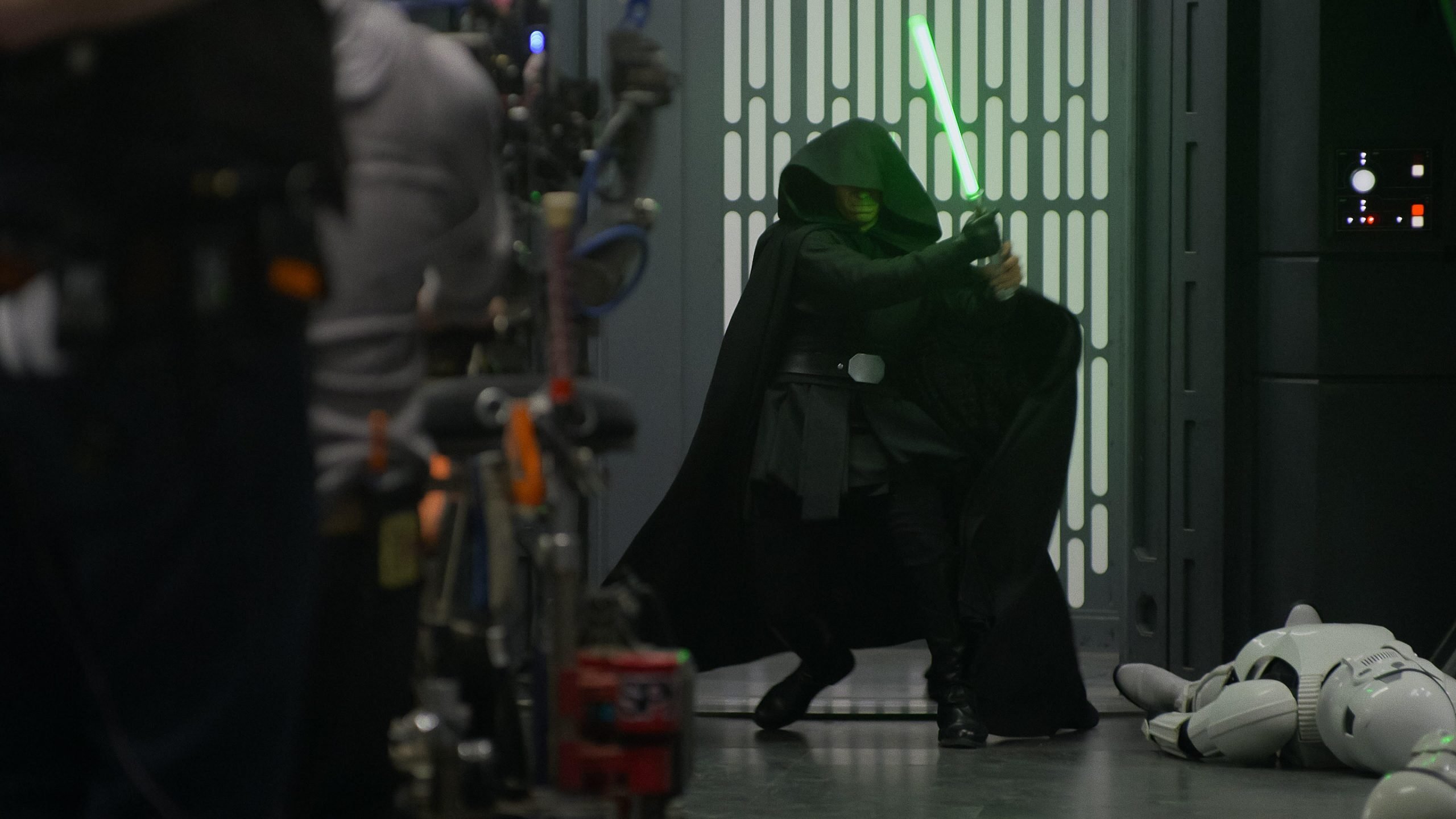 A new episode of Disney Gallery is coming to Disney Plus on August 25, dedicated to the making of The Mandalorian's season 2 finale.
The new installment will focus on the episode's big cameo, a young Luke Skywalker who came and answered Din Djarin's call for a Jedi to take Grogu away for Jedi training. It will talk about the cutting edge technology used to de-age Mark Hamill so he looked as young as he did in Return of the Jedi. The episode will talk about the show's creators worked with Mark Hamill to create a faithful portrayal of Luke Skywalker at the peak of his powers.
The news will be welcomed by fans who felt that Disney Gallery's The Mandalorian season 2 coverage was relatively light when it came to the finale, and surprisingly didn't mention the secret cameo at all. It would seem that this special episode is the reason why; hopefully it will also offer a deeper look into why the writers' thought process around bringing Luke Skywalker into this small corner of the Star Wars galaxy, as opposed to bringing back a different character or creating a completely new one to take Grogu under their wing.
Go behind the scenes of the best-kept secret of #TheMandalorian Season 2. A special episode of Disney Gallery: The Mandalorian, "Making of the Season 2 Finale," starts streaming August 25 on @DisneyPlus. pic.twitter.com/GBXZNED79Q

— The Mandalorian (@themandalorian) July 13, 2021
This announcement comes hot on the heels of the news that The Mandalorian season 2 has received 24 Emmy nominations, including for Best Drama Series. It's well timed to refresh people's minds about the show before the awards ceremony. We don't know exactly when season 3 will air, but it is expected to be sometime in 2022. In the meantime, The Book of Boba Fett will be arriving on Disney+ later this year with Jon Favreau, Dave Filoni, Bryce Dallas Howard and Robert Rodriguez confirmed as directors.
Josh is a huge Star Wars fan, who has spent far too much time wondering if any Star Wars character could defeat Thanos with all the Infinity Stones.