'The Acolyte' Showrunner Leslye Headland Talks 'Star Wars'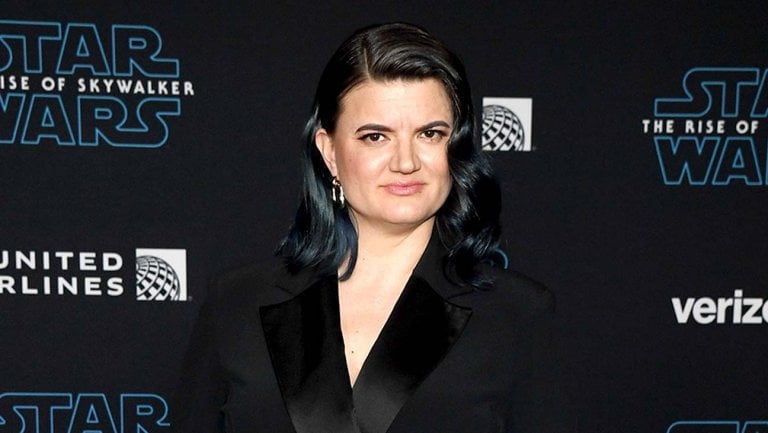 Perhaps one of the most intriguing Star Wars projects coming up is Leslye Headland's The Acolyte, which was announced by Kathleen Kennedy back in December. From Lucasfilm, "The Acolyte is a mystery-thriller that will take the audience into a galaxy of shadowy secrets and emerging dark side powers in the final days of the High Republic era." Yesterday, The A. V. Club published an interview with Headland, where the showrunner clearly revealed that she's one of the hard-core Star Wars fans, which must be exciting for many people.
Headland has been a Star Wars fan for most of her life, as she revealed, and she doesn't only worship the movies, but the franchise as a whole, including books, animation and even RPG games. She said:
"My relationship with Star Wars probably runs the span of most of my life, and it has changed over the decades. When I was younger, I devoured the films on home video and absolutely loved them—just a deep connection to the original trilogy. When I was in middle school, I read some novels, like Timothy Zahn's 'Heir To The Empire,' and also got into it that way."
Later in the interview, she said:
"[…] I also played some Star Wars RPGs. And that's my favorite version of Star Wars, the Star Wars where you get to make up your own Star Wars. So when people are like, what's your favorite film? And what's your favorite piece of media? I'm like, "I just really love the RPGs." To me, that's what Star Wars is, is being able to walk into a universe and start playing. If you can't do that with the movie, television show, novel comic book, video game, then I'm not sure you've done what you need to do as a creator of Star Wars material."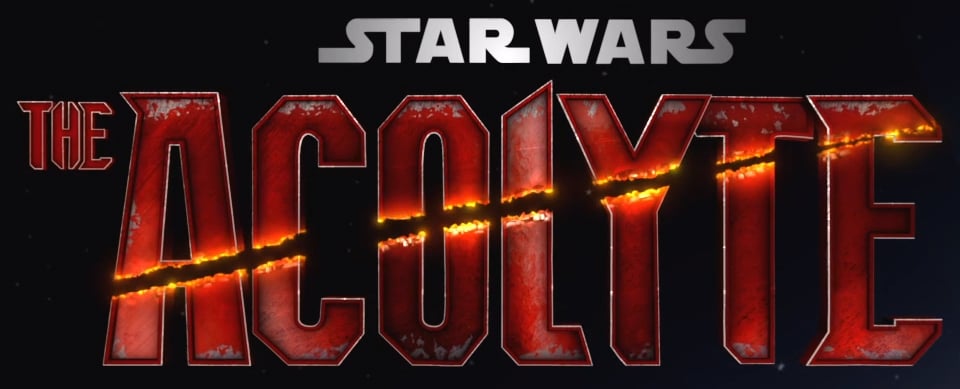 And she goes deeper than that. She also talked about Ralph McQuarrie, as well as getting back into the fandom after the prequels via YouTube and the conversation it carried for years on Star Wars, both for the good and the bad:
"But with the advent of YouTube videos and their discourse around Star Wars, I started to get back into it, whether it was critiques of the prequels or recaps of things, or just kind of this digestible fandom that I didn't realize existed. In my late 20s, early 30s, that's when I started to go, "Well, I'm going to go check out this other stuff." It was very interesting to kind of come back to Star Wars through a fandom perspective, as opposed to just through the content. People were kind of putting the content into context for me, and I just got back into it as a result."
It is certainly exciting to see that one of us made it and is actually going to make a mystery thriller Star Wars series for Lucasfilm. One can only wonder if these past few years she came across Star Wars News Net or The Resistance Broadcast — Leslye, if you are reading this, don't leave a comment. That way we'll know. Unfortunately, it seems like Headland is not reading the same comment sections as most of us do, because she only has glowing things to say about the Star Wars fandom on social media:
"The participation of Star Wars fans in social media is something that just makes me excited. I don't know how else to put it. It just makes me feel like everybody's got their own thing that they love about Star Wars."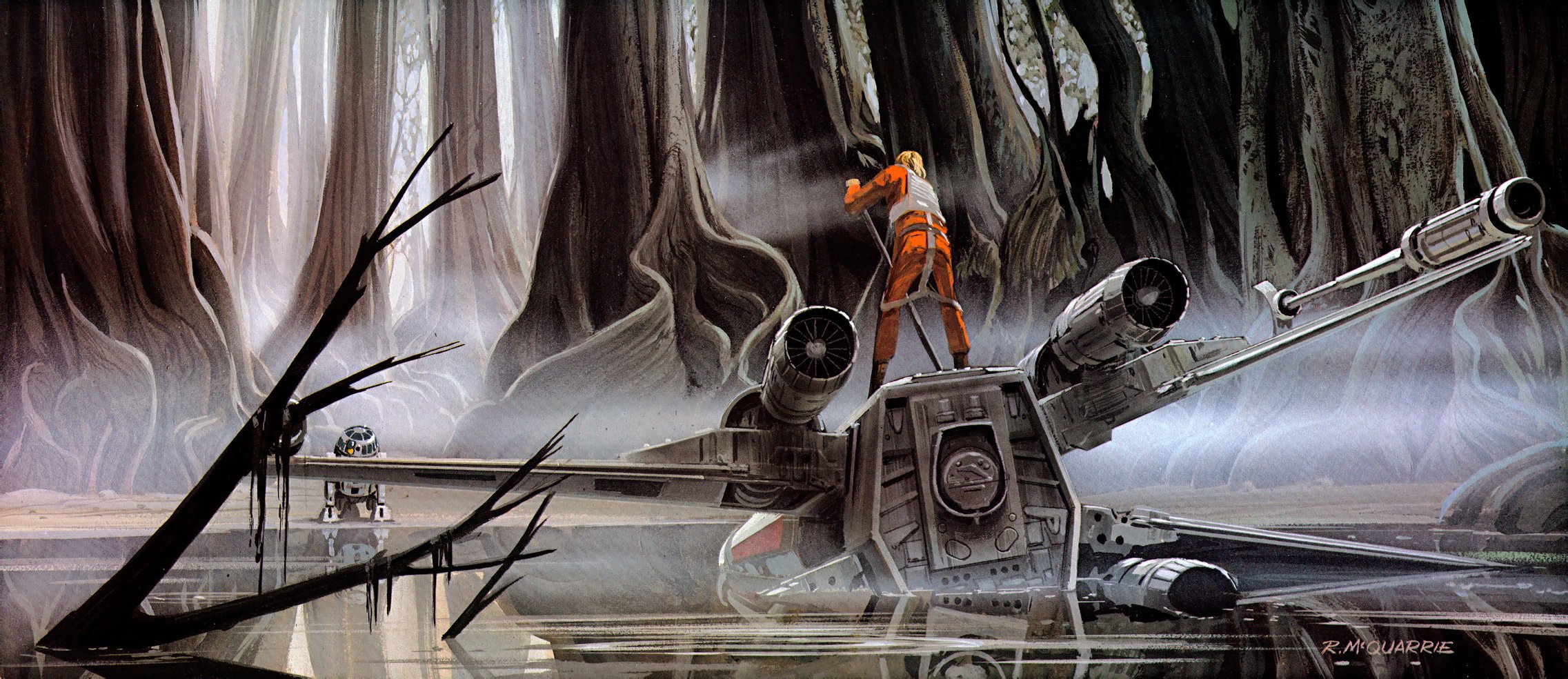 The conversation then shifted towards representation and how important that is to her when making a Star Wars project. Headland gave a beautiful speech about how that is an extremely important factor to her as a queer woman. She also revealed that the writers' room for The Acolyte is now assembled, and when doing so, they didn't look for an all-women group of writers, or an all-queer room, or anything like that. She just wanted people with different views of the world:
"First of all, I really wanted people that were different than me. I certainly didn't want a room full people that were just agreeing with me vehemently. Not ideologically, but artistically—people that kind of had different writing styles or were interested in different things, all that kind of stuff. But there was a certain intention, in terms of putting together a room that I felt like were people that I hadn't been in a room with before, if that makes sense."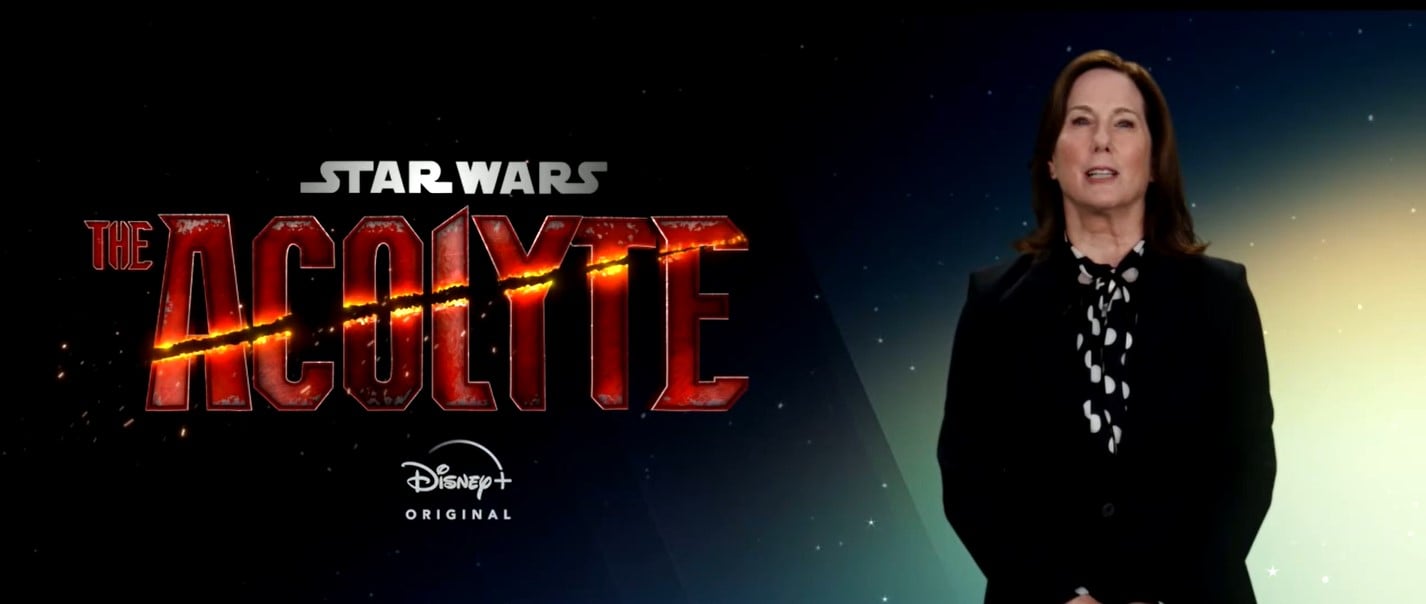 The room is so diverse that they even met with a writer who had never seen any of the Star Wars movies, and who didn't even know Luke and Leia were related (spoiler alert). Here's what she said:
"I literally had one writer that was like, 'I have never seen any of them. I've never seen any Star Wars media.' And she's texting me before we started the room, she's like, 'Luke and Leia are brother and sister, what the…?' [Laughs.]"
But in a room full of die-hard Star Wars fans, that might actually be refreshing, as she explained:
"And it was so great, because I would really love to know from someone who is not fully immersed in this fandom, what do you think about the pitch we just made? So while she did her due diligence and did a lot of background work and research, at the same time, she was somebody that we would kind of talk to and say, 'Okay, so if we take all the kind of signifiers out of it, and this is Star Wars version of X, what does it mean to you?' She would be able to give some feedback: 'Well, I'm kind of wondering what's going on with this character. And in this scene, I'm wondering why so-and-so isn't saying this.'"
She brought the point home with the following story, which just makes us understand directly how involved she is both with the show and with the franchise as a whole:
"I wanted to put the room together in that way. That also means hiring people that are not necessarily the die-hard, cutthroat fan that I am when it comes to Star Wars stuff. It is weird to be the person who's going, 'Well, in 325 BBY,' and everyone's like, 'What are you talking about?' 'Hold on, I'll send you a link.' Everyone's like, 'Should that be another person that's doing that? Why is the showrunner doing that?' And I'm like, "Here's a picture, this is what he looks like.'"
This is really a small sample of a really long, interesting and certainly thought-provoking interview. We encourage you to check it out in its entirety by clicking here.
The Acolyte is currently in pre-production, and will air on Disney Plus at a yet unknown date. Leslye Headland is the head writer, with Rayne Roberts, Lucasfilm's Vice President of film development, reportedly co-developing the show as well.
We will keep you posted as we learn more about the show.
Miguel Fernández is a Spanish student that has movies as his second passion in life. His favorite movie of all time is The Lord of the Rings, but he is also a huge Star Wars fan. However, fantasy movies are not his only cup of tea, as movies from Scorsese, Fincher, Kubrick or Hitchcock have been an obsession for him since he started to understand the language of filmmaking. He is that guy who will watch a black and white movie, just because it is in black and white.