Taika Waititi Hopes His 'Star Wars' Movie is His Next Project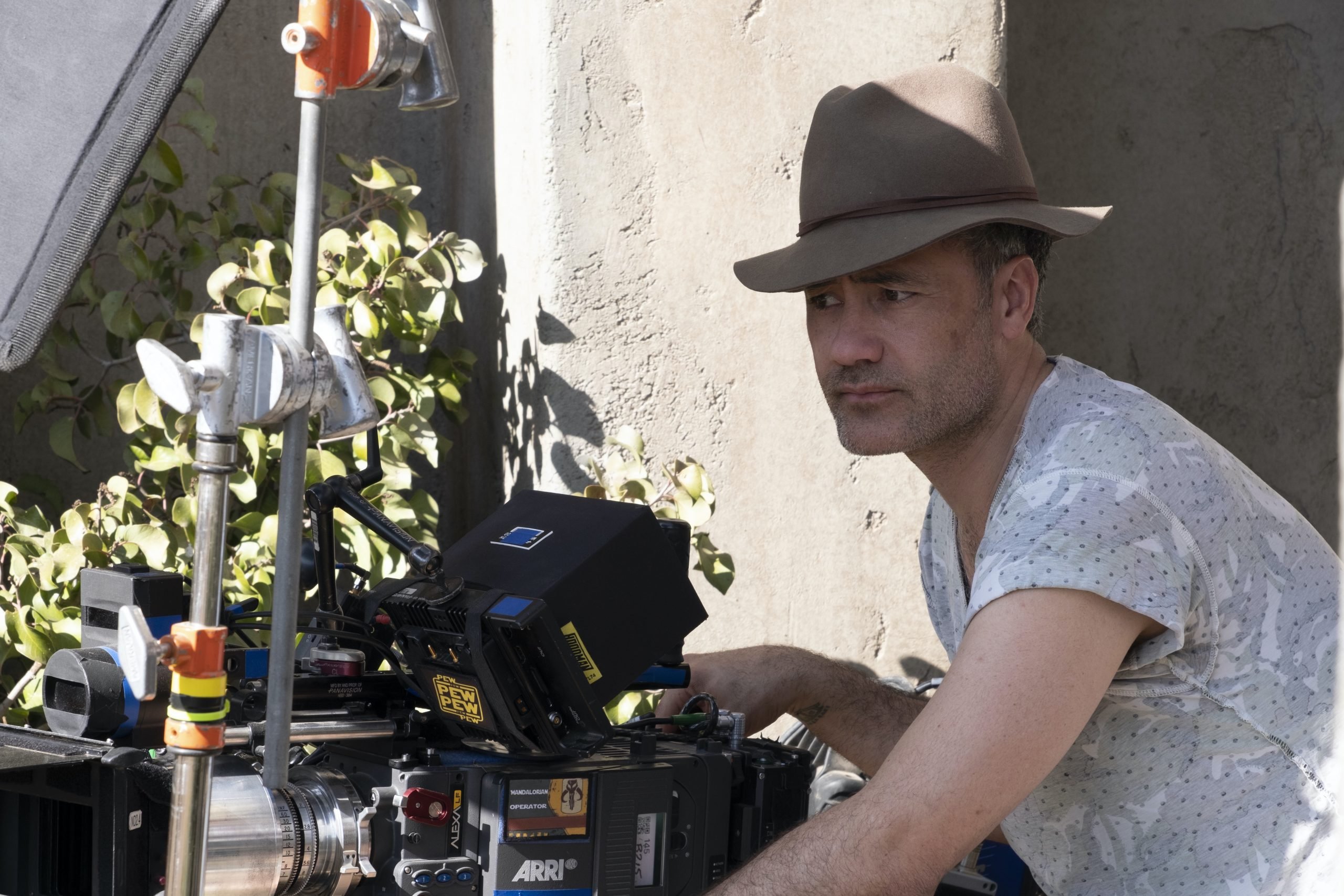 While we wait for news regarding Patty Jenkins' Star Wars film, Taika Waititi notes he isn't sure if his next feature film stop will be a galaxy far, far away.
Last year we learned that Thor: Ragnarok and Jojo Rabbit filmmaker Taika Waititi would be returning to the Star Wars franchise with a film being developed for theatrical release. The news made sense given how good his episode of The Mandalorian was; the writer-director's signature humor made it stand out, in addition to being the explosive, visually striking Season 1 finale fans were hoping for.
In an interview with the filmmaker published today by The Sydney Morning Herald, he briefly touched on his Star Wars, which could very well be his next big project after he finishes Thor: Love and Thunder:
"I don't know if that's going to be Star Wars… I hope it'll be that but there's a whole lot of other little things that I've got my sticky little fingers attached to so we'll see."
Back in December, during Disney's Investor Day 2020, Lucasfilm president Kathleen Kennedy offered a quick update on his film. However, we know that 2023's entry will be Patty Jenkins' Rogue Squadron. If we are to believe Disney's current release calendar, Waititi's film wouldn't hit until Christmas 2025 at the earliest, which seems too far down the road for a project that has been in development for at least a year and a half now.
Taika is a busy man, but he's co-writing his Star Wars movie with 1917 scribe Krysty Wilson-Cairns, and recent rumors claim the script is progressing adequately. Unless Disney and Lucasfilm want to sit on a finished script for a couple of years, I could see this film entering active production in late 2022 (once Waititi is done with Thor) or early 2023, which would allow it to release in 2024. This is all pure speculation, of course, as the House of the Mouse is handling a lot right now, but I wouldn't risk losing Taika to another project if everything's ready to go sooner than originally expected.
Francisco J. Ruiz is that guy who has watched Jurassic Park a thousand times and loves Star Wars. His hunger for movies is only matched by his love for video games. He graduated in English Studies from the University of Malaga, in Spain. As he keeps writing about what he enjoys (and doesn't) for websites all over, he's continuing his studies.