'Star Wars: Queen's Hope' Reveals Its Final Cover and First Excerpt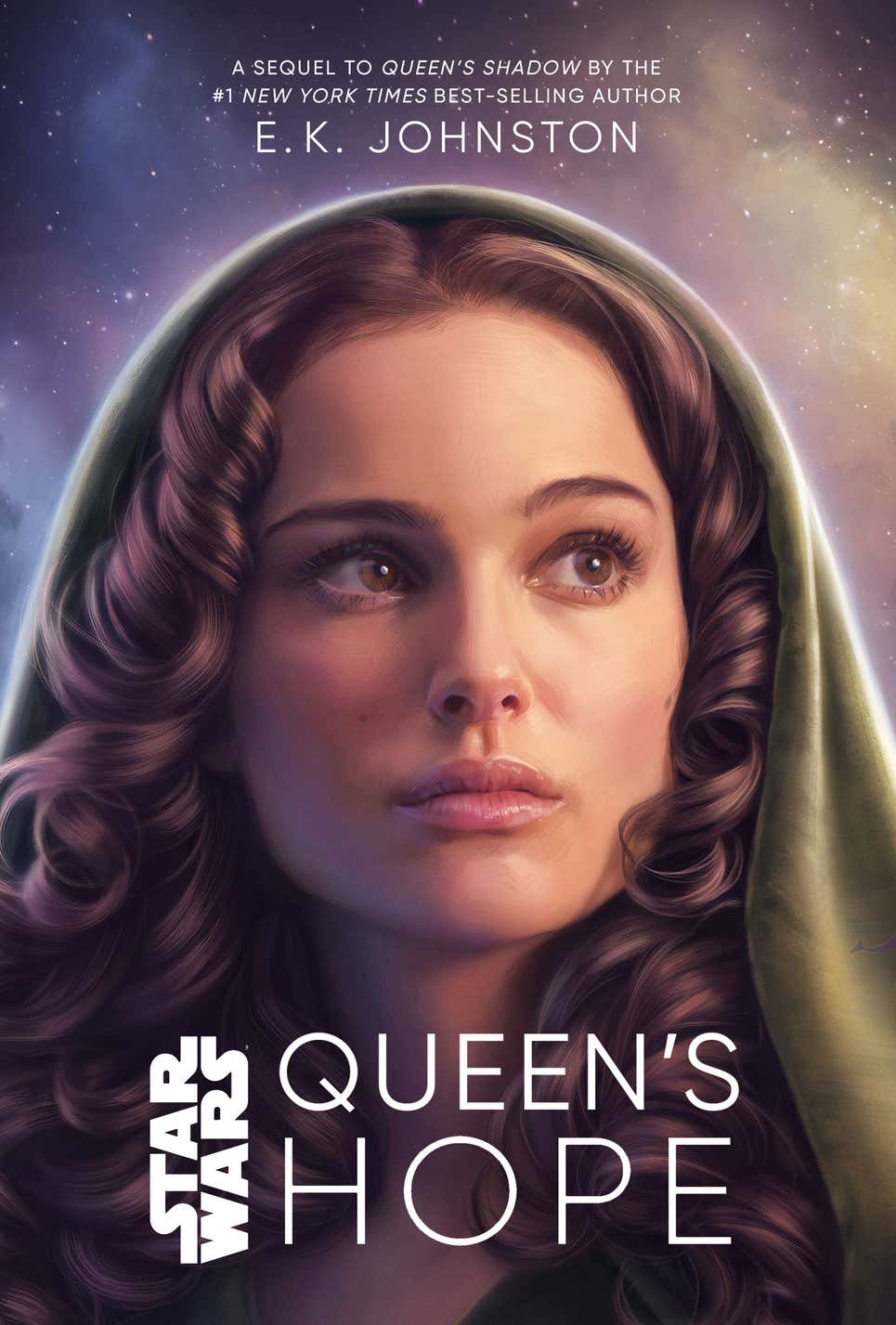 The final cover for E. K. Johnston's Queen's Hope was released on Friday (see above. Hope is the third book in the author's Padmé Amidala trilogy, that will be released later this year. Queen's Hope is the sequel to last year's Queen's Peril, the second book in the trilogy. The first one was Queen's Shadow (2019). Hope was announced earlier this year. In addition to revealing the cover, Gizmodo also revealed the first excerpt from the book, as well as a description:
In Queen's Hope, a follow-up to Queen's Peril and Queen's Shadow, the Clone Wars are still raging. Anakin is off fighting, and Padmé decides to take a secret mission to see what the war looks like on the front lines. She's shocked at what she finds. Meanwhile while Padmé's away, her handmaiden Sabé assumes the role of Senator Amidala, and very quickly she's forced to make some decisions a handmaiden might not be ready to.
Check out the first excerpt released for the upcoming Queen's Hope (find the rest in Gizmodo):
For one of the very few times in her life, Padmé Amidala had no idea what to do. She kept secrets all the time, but this one was different. Usually, the girls she shared her secrets with also helped her keep them. They weren't just her confidants, they made her web of secrets hold together. And this time, she was alone.

A faint whirring from the corner of the room reminded her that this was not entirely true. There were other beings who would keep this secret with her, though not very many. The only problem was that none of them could help her right now. At least, she was pretty sure. It never hurt to ask.

"I don't suppose you know anything about dress making?" she asked the little blue R2 unit.

He turned his dome back and forth, mimicking a humanoid shaking their head, and beeped perhaps more sorrowfully than the situation really called for. Padmé thanked him anyway. There was no reason to be rude.

She returned to the contemplation of the fabric in her lap. There wasn't enough for a whole new dress, but she hadn't been expecting that. The cloth had been in her family for several generations, each person being given a piece of it to incorporate into their wedding clothes. Even her sister, who had chosen not to marry, had used her portion to make clothes for her daughters, showing that she welcomed new additions to the family.
Queen's Hope will be released on November 2, but you can already pre-order it here.
Miguel Fernández is a Spanish student that has movies as his second passion in life. His favorite movie of all time is The Lord of the Rings, but he is also a huge Star Wars fan. However, fantasy movies are not his only cup of tea, as movies from Scorsese, Fincher, Kubrick or Hitchcock have been an obsession for him since he started to understand the language of filmmaking. He is that guy who will watch a black and white movie, just because it is in black and white.