'Star Wars: Andor' Filming in Derbyshire, England, New Pictures Reveal
Yet another set location for Andor was revealed. The upcoming Star Wars show for Disney Plus has been shooting all over the U.K. for the past seven months, but they really seem to have upped their game these past few weeks. Earlier this week we saw more pictures from the set at Cruachan, but apparently, that is not the only one right now, as the disused Derbyshire quarry is also being used at this moment for the show.
Filming has been happening over there for at least a week, as a small report from last Wednesday suggests (click the link to see a video). Earlier today, however, we received more pics from the set (credit to our reader Ian who sent them to us), which you can see above and below. While they are not revealing much, they do tell us that the crew from Andor might have mastered the art of splitting up and shooting a lot of stuff simultaneously. Earlier this month we also learned that filming is scheduled to end this summer, so it's possible they are just trying to shoot as much as they can while the actors and the crew are available.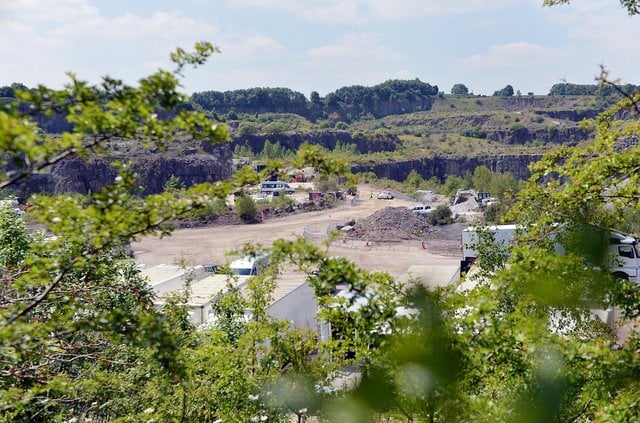 One of the pictures says that filming will end on Thursday, while another says that the area will be closed until Friday. It is uncertain whether that will be the last day the production will be on the entire area, or just this part specifically.
If you live in the area and are able to take more pictures, feel free to send them our way. Star Wars: Andor is still a year away (give or take a few months, depending on the release date they announce), so there's plenty of time for speculation on what we'll be seeing. We will keep you posted on everything we learn. Here are the more pictures: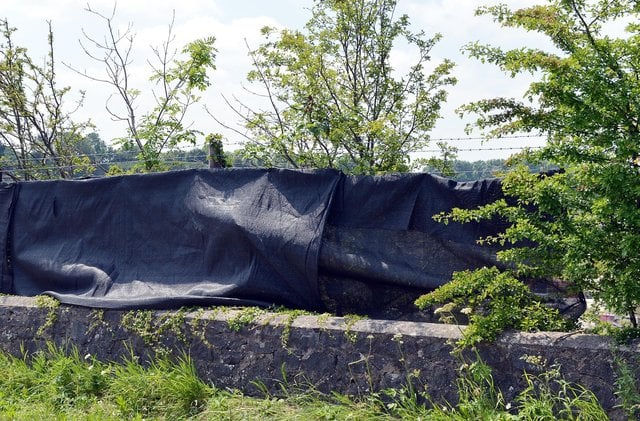 Miguel Fernández is a Spanish student that has movies as his second passion in life. His favorite movie of all time is The Lord of the Rings, but he is also a huge Star Wars fan. However, fantasy movies are not his only cup of tea, as movies from Scorsese, Fincher, Kubrick or Hitchcock have been an obsession for him since he started to understand the language of filmmaking. He is that guy who will watch a black and white movie, just because it is in black and white.