Emilia Clarke Hasn't Heard About a Possible Qi'ra Return in the 'Lando' Series
Emilia Clarke was the guest in the most recent episode of the Happy Sad Confused podcast, where she said that unfortunately, she hasn't heard about the character of Qi'ra returning for the upcoming Lando series. Check out the part where she talks about Solo between 49:38 and 51:52
Before that happened, Josh Horowitz told Clarke that he feels like Solo is receiving more and more love as time goes by, to which Clarke responded with joy:
"That makes me so happy because… I loved Qi'ra. Loved her, really really did. I loved Han, I loved the story, I loved the people, I loved the experience. It was one of those ones where you know if you know too much about a celebrity, and you go and watch that movie and you're just thinking about how many kids Angelina Jolie has? And I feel like our movie is that. Everyone went in knowing what our dirty laundry looked like. And you couldn't separate that gossip from the overall experience, but I'm so over the moon that people are posthumously enjoying it."
Right after, Horowitz brought up the Lando series and asked if Qi'ra could potentially return for it. She said:
"I've had nothing. […] Absolutely nothing. But a 'Lando' show makes so much sense, give that man his own show! Yes!"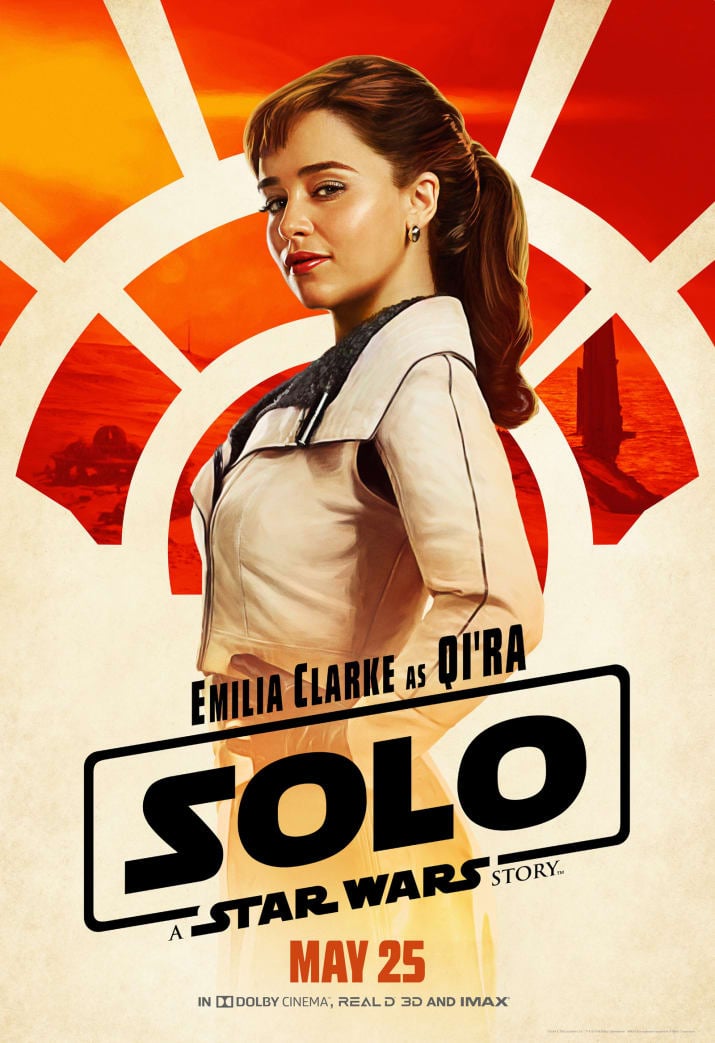 Lando is an upcoming special event series coming to Disney Plus from Dear White People creator Justin Simien. It was announced on December 10, at Disney's Investor Day 2020, and ever since, we've had no more info about it. While we speculate that maybe both Billy Dee Williams and Donald Glover will be back, telling the story of the show through flashbacks in a post-Rise of Skywalker era, this is based on thin air so far. Neither Williams nor Glover have been announced.
It is possible that Qi'ra can still be a part of the show, but if Simien is already working on it, it would make sense that they already would have contacted Clarke to see if she'd be a part of it. We'll keep crossing our fingers for a live-action return of Qi'ra. Emilia Clarke is still in the Disney family, as she will appear in the upcoming Secret Invasion series from Marvel.
We will keep you posted as more news on Qi'ra and the Lando series come our way.
Miguel Fernández is a Spanish student that has movies as his second passion in life. His favorite movie of all time is The Lord of the Rings, but he is also a huge Star Wars fan. However, fantasy movies are not his only cup of tea, as movies from Scorsese, Fincher, Kubrick or Hitchcock have been an obsession for him since he started to understand the language of filmmaking. He is that guy who will watch a black and white movie, just because it is in black and white.