The Legends Renaissance Continues in Star Wars Insider: Fiction Collection Volume One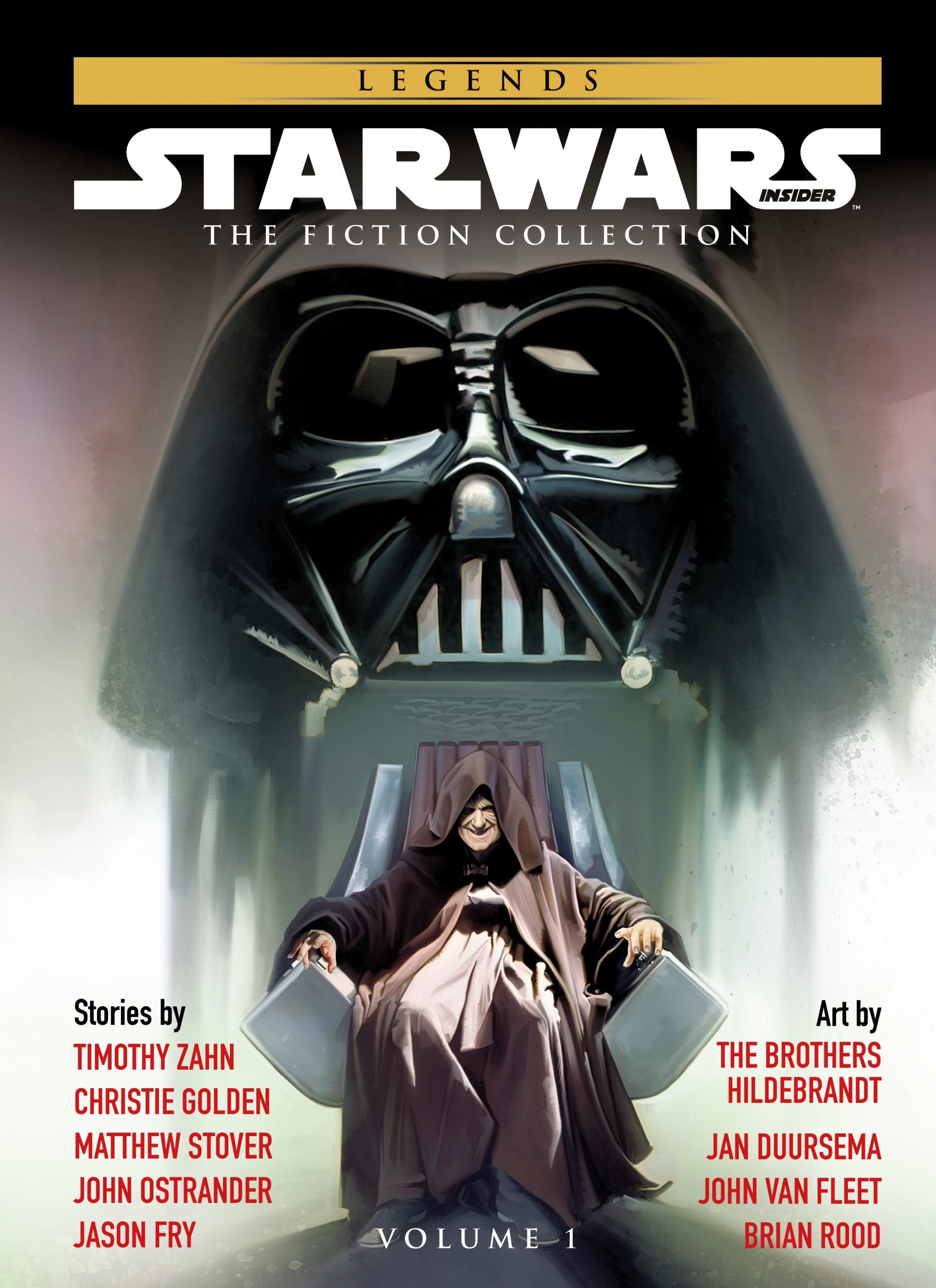 Not  long after Del Rey announced they're reissuing some notable Legends titles with beautiful new covers, Star Wars Insider gives fans another treat with Star Wars Insider: Fiction Collection Volume One. Heavy hitters in the Star Wars publishing world like Timothy Zahn, Christie Golden, Jason Fry, and Matthew Stover are aboard. In addition to a cast of brilliant authors, some familiar names like The Brothers Hildebrandt, Jan Duursema, John Van Fleet, and Brian Rood contribute dazzling art to go along with it.
The good folks at Star Wars Insider have been kind enough to share a few spreads below. Every time I open one of these magazines I'm instantly transported back to my childhood of the wilderness between the original trilogy and the prequel trilogy. I have many vivid memories of flipping frantically through magazine pages, hoping to see a sentence about the future films but getting lost in the wonderful art and stories along the way. This is a great reminder to slow down and indulge in the smaller moments of Star Wars, something I often need a reminder of while skipping between all the new content.
Yes, I know there will always be a Legends versus canon discourse. It's all Star Wars. If you love these stories, they are yours. You don't need a Story Group stamp of approval to enjoy them. I'm trying to keep this in mind, too. So, I hope you'll grab a beverage, find your favorite reading spot, and get lost for a few hours this weekend with this collection. Hopefully, it's the first of many.
Star Wars Insider: Fiction Collection Volume One is currently available and can be ordered here.
Kyle Larson lives in Portland, Oregon. When he's not running trails, he's reading and writing.