'The High Republic: Race to Crashpoint Tower' Releases Its First Excerpt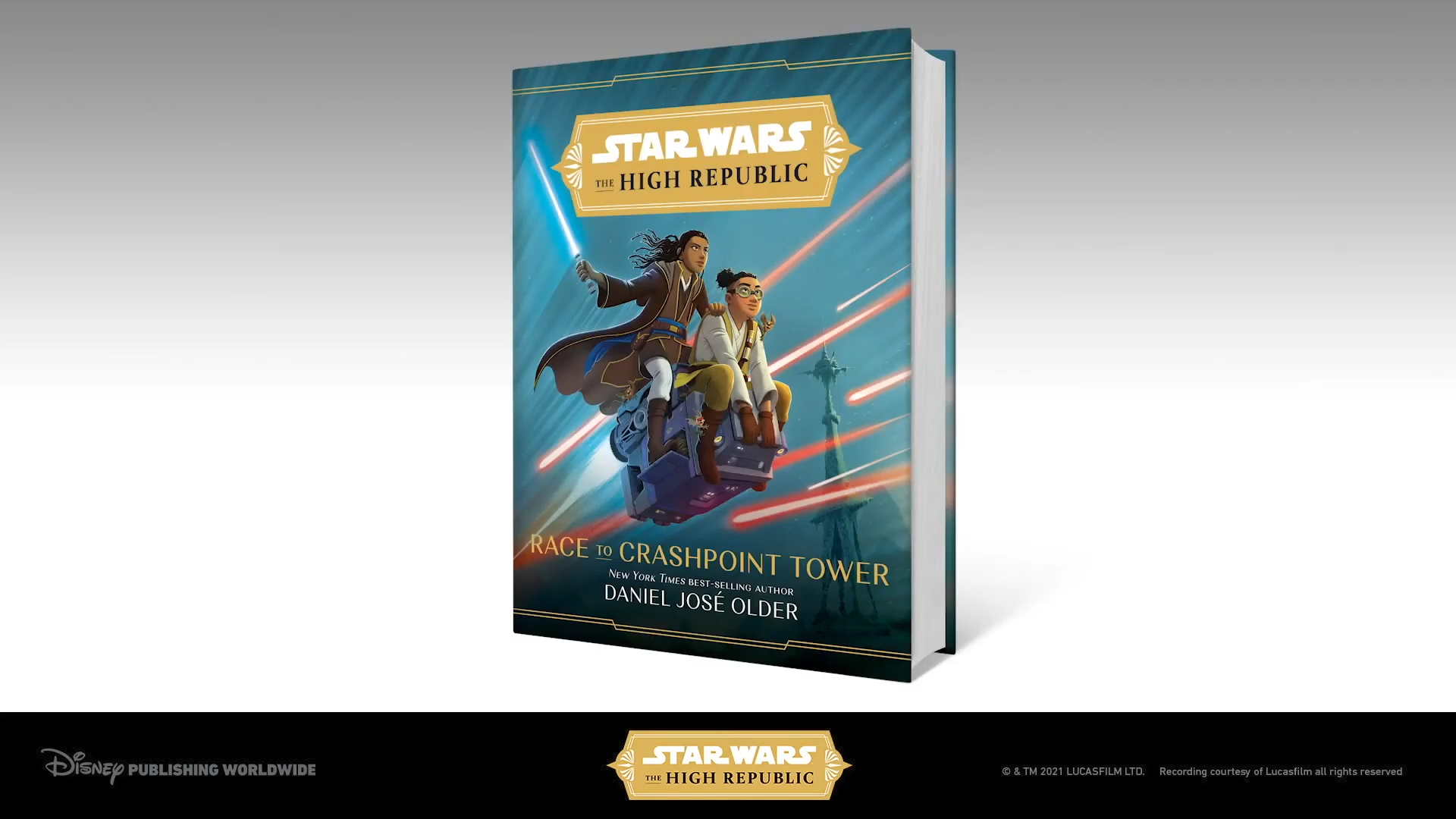 Star Wars: The High Republic is the brand-new publishing campaign coming from Lucasfilm, that telling an interconnected story between books, comics, and even short stories, taking place around 200 years before the events of The Phantom Menace. The first wave of books started coming out earlier this year, on January 5, and in the next couple of months, Wave II of the first phase of the event will start to come our way. The first batch of books from the second wave will be released on June 29 — both The Rising Storm, from Cavan Scott, and Race to Crashpoint Tower, from Daniel José Older, are coming out on that date. Lucasfilm released all the details from this Wave II last month, you can check them out here.
Yesterday, Polygon released the first excerpt from Daniel José Older's new book, which will be a middle-grade novel — for reference, June 29 will be a similar day to January 5, where they released Light of the Jedi, an adult novel, and A Test of Courage, a middle-grade novel. Here is the synopsis for the book:
The Republic Fair is coming! Visitors from all over the galaxy are traveling to the planet Valo for a massive, awe-inspiring festival celebrating the Republic. While his fellow Valons prepare for the fair, Jedi Padawan Ram Jomaram is hiding out in his favorite place: a dingy garage filled with mechanical parts and tools. But when a security alarm goes off on the nearby hilltop nicknamed Crashpoint Peak, he ventures out with his trusty droid V-18 to investigate. There he discovers that someone has knocked out Valo's communications tower—a frightening sign that Valo, and the Republic Fair, are in danger. Sure enough, as Ram races to warn the Jedi, the dreaded Nihil unleash a surprise attack! It's up to Ram to face down the enemy at Crashpoint Tower and send a call for help to the Republic. Luckily, he's about to get some assistance from unexpected new friends…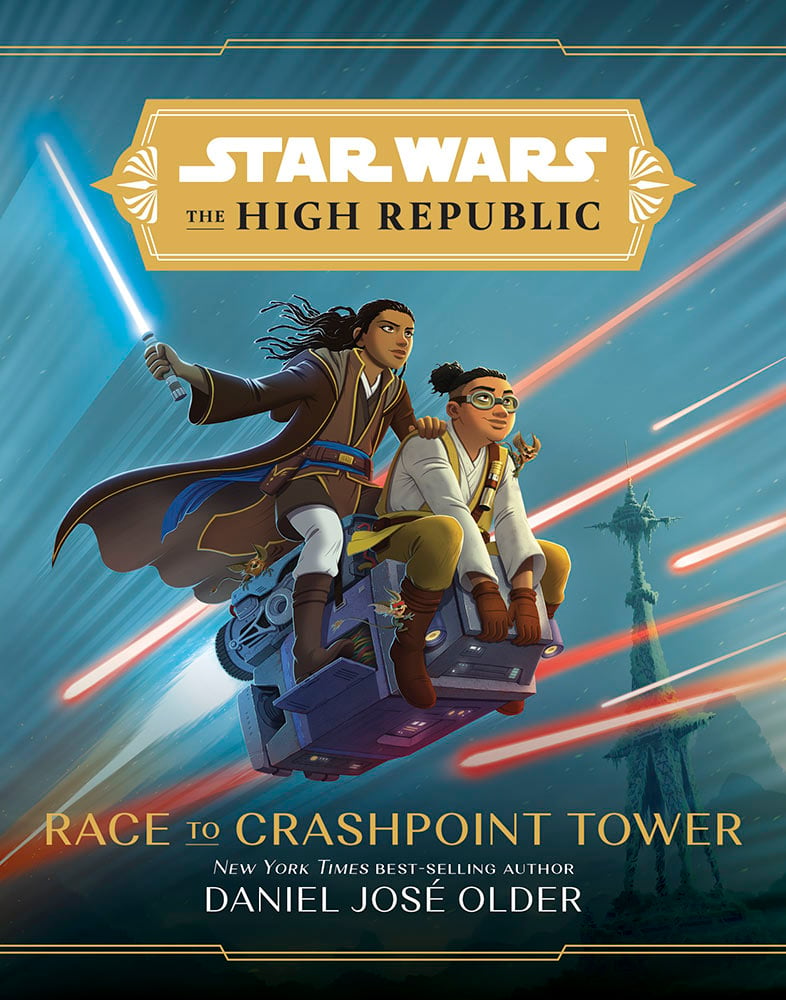 In addition to releasing the first excerpt from the book, Polygon also posted a quote from the author himself:
"I had so much fun writing Race To Crashpoint Tower!" Older tells Polygon. "In true Star Wars tradition, this is a fast-paced, danger-filled adventure that also forces its characters to confront difficult realities about how the galaxy is changing around them. We find Lula Talisola and Ram Jomaram both shoved into the wider conflicts of their era, and doing everything they can to help save lives and keep the encroaching destruction at bay. I hope young people take away from this novel that there are so many ways to change the world for the better, and that journey always begins with one single step."
Here is a chunk of the first excerpt from Race to Crashpoint Tower (head over to Polygon to check out the rest):
Ram had only ever used his lightsaber in practice sessions.

He'd daydreamed about drawing it, sure. Every Padawan had. But those dreams had always seemed like far-off fantasies — tales of a world long gone, when the great wars raged between Jedi and Sith and danger lurked around every corner. These days, he'd be more likely to need his saber to fight off some wild animal than any nefarious baddies. At least, that's what he'd always thought.

But … the wind rushed against his face as V-18 wailed and the speeder engine blasted them higher and higher above the trees toward three blotches rising into the sky. Three blotches that had already taken a few potshots and probably committed some kind of sabotage on the comms tower. Ram steadied the handlebars with one hand and reached for his lightsaber with the other. His fingers trembled as he wrapped them around the hilt and pulled it from its holster.

"Calm your mind, and the blade will move as part of you," Master Kunpar always said at practice sessions.

Ha. Easy to say when you weren't hurtling through the air to face an unknown enemy without any kind of backup. But that was the point, wasn't it? A calm mind was a calm mind, whether in the training hall or in battle. He took a deep breath, reached out for the vibrant tremble of the Force running through him, and ignited his blade.

FFFZZzzzzzzhhhhwwooosssSHHHHH! Ram's lightsaber sang as a bright yellow glow lit the twilight. And not a moment too soon, either. Up above, one of the figures yelled to another, and then an explosion rocked the sky.

"Incoming!" V-18 warned. Ram veered to the side just as the laser blast sizzled past, then pushed the propulsors to their limit. The one who'd fired on him had been forced to slow down to change course. This was Ram's chance. He steadied himself in the saddle and reached out with his free hand, willing the speeder up ahead to slow.

The figure on board still had her back turned. It looked like a tall Togruta woman with a gas mask on and various mismatched kinds of armor draped all over her.

Ram felt the Force flow through him, past him, and smiled slightly as it clicked with the rumbling engine of the speeder ahead. He imagined the Force sliding into the metal casing, streaming through the gears and pipes, drawing on the machine's churning heart. He closed his fist. The buzzing sound stuttered, sputtered, and then stopped completely.
Race to Crashpoint Tower will be released on June 29, 2021. You can already pre-order it here.
Miguel Fernández is a Spanish student that has movies as his second passion in life. His favorite movie of all time is The Lord of the Rings, but he is also a huge Star Wars fan. However, fantasy movies are not his only cup of tea, as movies from Scorsese, Fincher, Kubrick or Hitchcock have been an obsession for him since he started to understand the language of filmmaking. He is that guy who will watch a black and white movie, just because it is in black and white.