The Force "Will Be Strong" with 'The Mandalorian' Season 3, Dave Filoni Says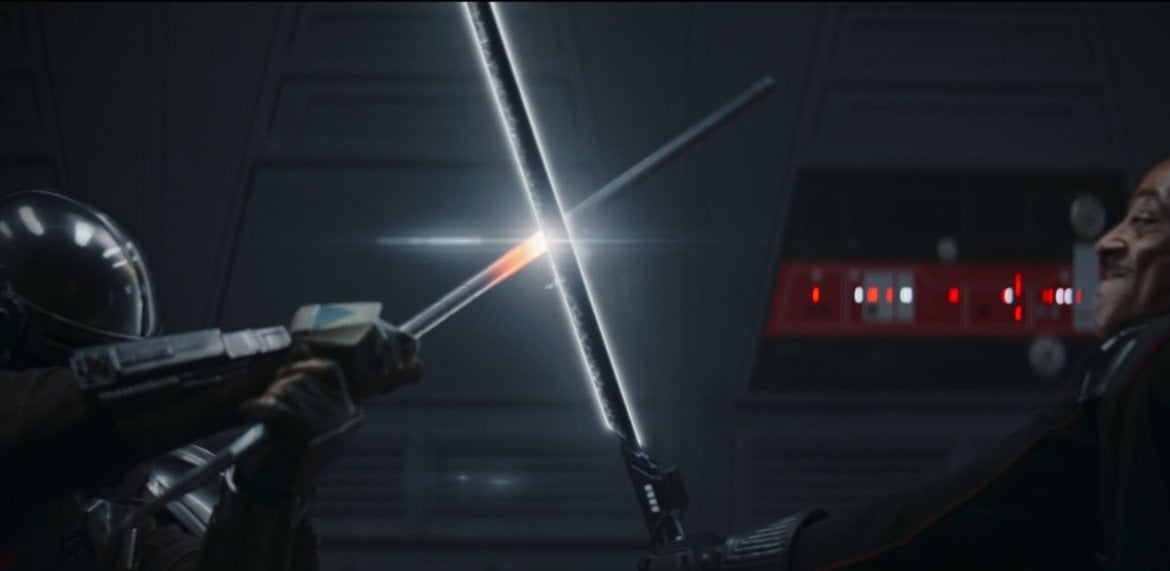 Getting teases out of Dave Filoni is quite hard, but he might have just given us a taste of what's to come in The Mandalorian Season 3.
As we wait for news regarding The Book of Boba Fett, the animated series The Bad Batch has started airing this week on Disney Plus to great success. GMA got the chance to interview Dave Filoni, the mastermind behind the Star Wars animated shows, on May the 4th. And, of course, they tried to make him drop some juicy info about The Mandalorian's third season. Here's what (little) he had to say:
What can @dave_filoni tell us about season 3 of #TheMandalorian? "I think the Force will be strong with it, let's just say that."#MayThe4th#MayThe4thBeWithYou#StarWarsDayhttps://t.co/i9rZzYvW4s pic.twitter.com/6hMl0yxryh

— Good Morning America (@GMA) May 4, 2021
We can take these words at face value, as he surely thinks Season 3 of The Mandalorian, which is being helmed by both Jon Favreau and him, will be great. Then again, we know that Filoni likes to toy with fans and our expectations as much as he can, so this could be a situation of "I'm giving you something which can't be traced to anything solid."
The Mandalorian's second season ended with Luke Skywalker taking away Grogu in order to protect and train him. This effectively ended (for now) Din Djarin's Force-heavy journey with the Child, but other pressing matters which can be linked to the Force could be present in Season 3…
First, the Darksaber is now his, as he inadvertently won it from Moff Gideon in combat. This legendary weapon has a huge legacy, one that I'm sure will be explored sooner rather than later. Then, we cannot forget about the possibility of exploring the Empire's "M-count" plans, which seemingly were stopped by Mando and his gang. As we all know, work on Force-infused bodies kept going somewhere else, a place that Luke wanted to find. Din could still find more information regarding the Empire's nefarious plans, information that could be useful for Luke if/when they cross paths again. Additionally, it's important to remember that all the "Mando era" series appear to be building up to an event series (or maybe film), which means characters like Ahsoka and Ezra are likely going to share the screen with Din at some point.
The drought of information regarding The Book of Boba Fett and The Mandalorian's next chapter makes all of us come up with crazy theories and play with small pieces of information such as this one. What do you think about all this? Share your thoughts in the comments below.
Francisco J. Ruiz is that guy who has watched Jurassic Park a thousand times and loves Star Wars. His hunger for movies is only matched by his love for video games. He graduated in English Studies from the University of Malaga, in Spain. As he keeps writing about what he enjoys (and doesn't) for websites all over, he's continuing his studies.