SWNN Review: 'Star Wars: The Bad Batch' Series Debut 'Aftermath'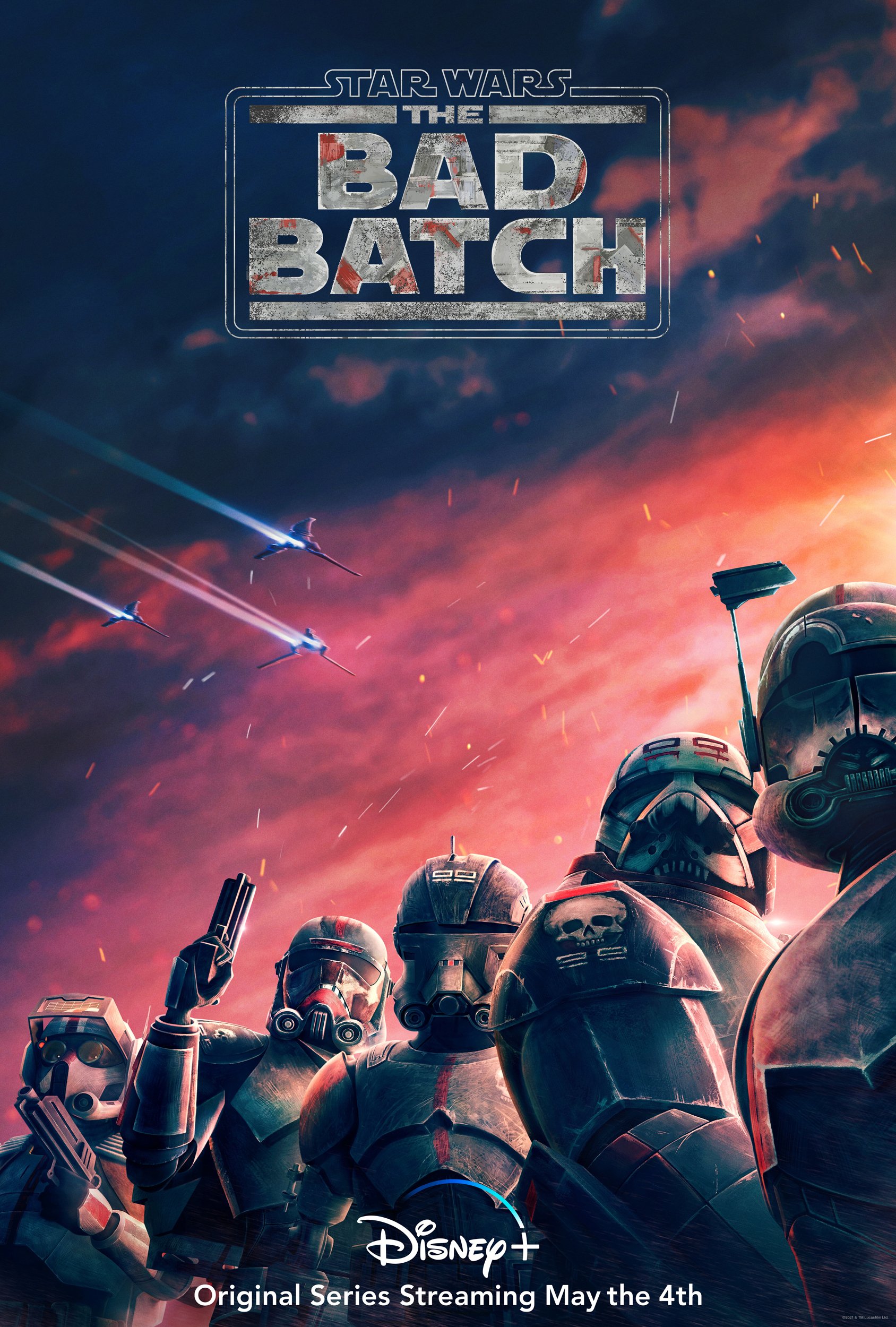 No The Bad Batch spoilers ahead!
I never really had the opportunity to watch the first episode of The Clone Wars with no expectations. The series was completed before I even considered watching it. However, the other two major canon animated series to arrive since, Rebels and Resistance, were both shows I had the opportunity to watch "new", having only been aware of the general promotion and trailers leading up to their releases.
The biggest question when taking part in something unfamiliar is always, "Do I want to keep doing this." "Is this new adventure, based on what I have seen so far, worth my time." For many shows it's a leap of faith, and I don't see The Batch Batch straying far from this viewpoint for most people.
The Bad Batch carries some pre-release momentum and hype with it, as it serves as the spiritual successor to The Clone Wars, a show many have already seen and understand what to expect. This differs from Rebels and Resistance, as both of those shows felt different in tone and led with characters audiences were unfamiliar with. Both of those series started with a very child-like first few episodes, which was off-putting to some. That being said, both shows ended with high stakes and philosophical and moral decisions that left the ones who stuck with it feeling satisfied that they looked past their "kiddie" beginnings.
Even though we know what to expect from The Bad Batch on some levels, the show ultimately pulls away from the core characters (largely the Jedi) that made the show "worth watching" in my opinion. As many will point out, The Clone Wars was sold on the idea of the Jedi, Yoda, Mace Windu, Obi-wan Kenobi, and of course Anakin Skywalker. However, most will say that it was the characters like Ahsoka, Captain Rex, Fives, Cad Bane, and even Echo that really made the show one to remember. But would people have watched had it just been just the latter characters to lead the show? It needed something strong and familiar to get audiences to buy in, initially.
With all that said, The Bad Batch attempts to have familiar characters launch the show. By giving us a few episodes in the (albeit extremely popular) seventh season of The Clone Wars, we can jumpstart the series by basing the show around these "familiar" characters. It's a smart move, but Im not completely sold. Even things that are meant to be surprises via familiar faces feel a little cheap because I expect these characters won't be back, and are merely used to generate early buzz and draw in audiences.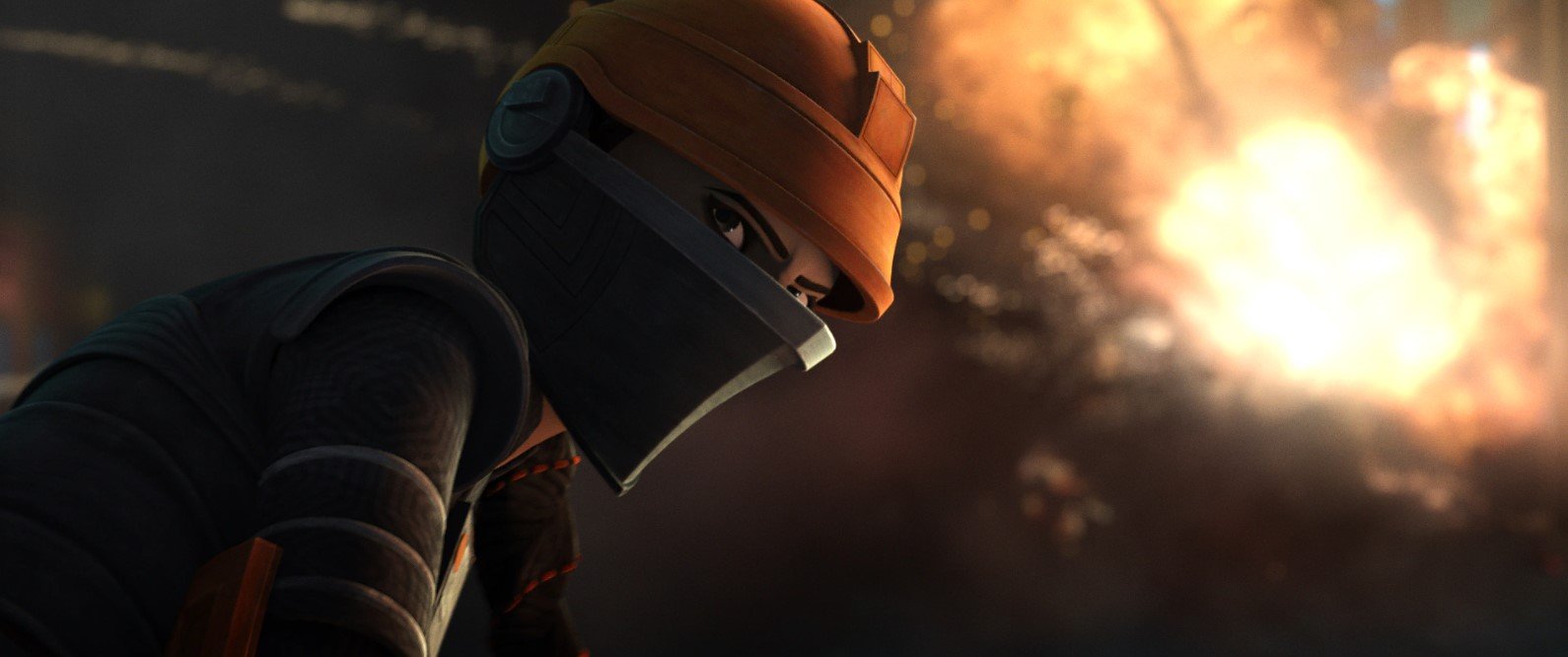 I'm an optimistic person, so I also believe you make and take what you want out of it. If you know exactly what this show is going to be before you see, it will meet your expectations. I'm okay with being wrong on this, but if I would have judged Rebels by that same mindset, I might not have stuck around to see some of the best Star Wars stories ever told. That being said, this show even has a leg up because I do already like The Clone Wars, and have a preset vibe on what these characters are all about.
I am excited to see where it goes. I'm excited to learn why it's important to tell the story of these characters. And that includes Omega…a new character who seemingly will occupy a lot of screen time in this series.
If the question is, "who wants to watch The Clone Wars with just clones and none of the classic characters like Anakin and Ahsoka?" Well then the answer is me. And I have a feeling I'll be really glad I did.
SPOILERS AHEAD!
And now if some of you want to dive in spoiler territory, you can watch the video below with my full thoughts on the first episode:
James Baney is a member of the Resistance Broadcast, the official Podcast of Star Wars News Net. He also is the host of Book Discussions and many other Review and Reaction videos on the SWNN YouTube Channel.