Marvel Head Kevin Feige Has No Ambition to Take Leadership Role at Lucasfilm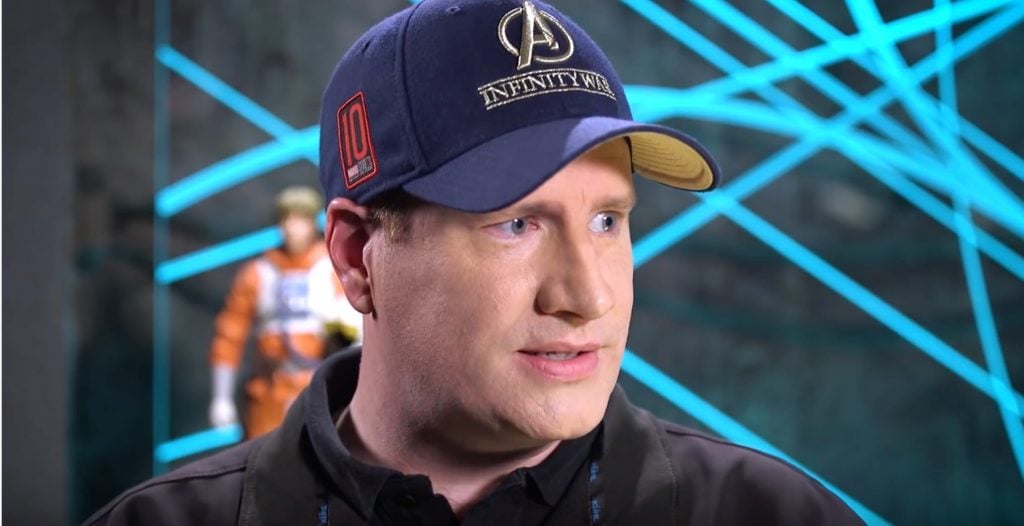 There is a lot of restructuring happening right now at Disney, with newly appointed CEO Bob Chapek running the ship a bit differently than previous boss Bob Iger (who is leaving Disney by December). According to a new report, insiders spoke with at least one unidentified Disney executive who confirmed that Kevin Feige is very happy with his position and focus at Marvel, and has no ambition to take on a leadership role over at Lucasfilm.
In an extensive piece by Variety, the wide-net scope of Disney's executive plans for its immediate future are mapped out. But you are here for the Lucasfilm/Star Wars elements of the story, so as Maz Kanata once said, "Let's get to it."
While Kevin Feige himself recently denied any involvement with Lucasfilm beyond the movie he is producing, many fans, for whatever reason (made up YouTube "reports"?) refuse to believe it. According to Variety, now a Disney executive is confirming that not only is Kevin Feige not currently involved with any executive aspects of Lucasfilm, but that the Marvel boss has no ambitions to do so in the future. With that said, Variety reports "Feige is seen as the most essential executive," even more so now that the two shows Marvel have made so far for Disney Plus (the third one, Loki, is coming out next month) have been a huge success for the streaming platform. From Variety:
After it was announced in 2019 that Feige would produce a "Star Wars" movie, there were rumors that he might assume more control of Lucasfilm. However, insiders say that Feige is fully committed with his Marvel duties and has no ambition to lead Lucasfilm or take more of a role."
The report also has the "latest" on the Star Wars movie Feige is producing. Even though it was reported earlier in the year that screenwriter Michael Waldron has been hired to write Feige's movie (something the producer himself denied in an interview), the new report is saying that there is currently no timeline set for the project, which essentially means it is years away.
Kathleen Kennedy's contract is set to expire later this year, so it will be interesting to see if the new Disney leadership continues to trust her with the Lucasfilm banner, or if they decide to move in a new direction. But one thing is being made clear, the individual studios under the Disney umbrella will continue to operate under their own creative autonomy. The studio heads will each report to Alan Bergman, former co-chair of Walt Disney Studios, who will now take over that role entirely once Alan Horn departs later this year.
Several Disney insiders expressed doubts that Feige, Kennedy, Morris and Doctor would willingly report to anyone other than Bergman. They also argue that the heads of the Marvel, Pixar, and Lucasfilm brands have their own artistic chops, making it unnecessary to find one studio executive to serve as creative ringmaster."
We will keep you informed of everything going on at Lucasfilm, and any major shift taking place there.
SOURCE: Variety
Miguel Fernández is a Spanish student that has movies as his second passion in life. His favorite movie of all time is The Lord of the Rings, but he is also a huge Star Wars fan. However, fantasy movies are not his only cup of tea, as movies from Scorsese, Fincher, Kubrick or Hitchcock have been an obsession for him since he started to understand the language of filmmaking. He is that guy who will watch a black and white movie, just because it is in black and white.