Ewan McGregor Teases 'Obi-Wan Kenobi' Details In New Jimmy Kimmel Interview
Ewan McGregor took a break from filming the upcoming Obi-Wan Kenobi series to provide some tantalizing hints about the show on Jimmy Kimmel Live yesterday.
McGregor joined the show from the set of Obi-Wan Kenobi, though he seemed to be in an office with some wonderful posters from the prequel trilogy behind him. Though he played cagey with details about the show – even tip-toeing around whether Darth Vader is even in it (officially acknowledged) – he did provide some fascinating hints.
Jimmy Kimmel asked McGregor how it felt to put the costume back on, to which McGregor said the costume was 'slightly different than what you might expect.' He didn't offer any more detail, but it stands to reason Obi-Wan's wardrobe in the show will be closer to Alec Guinness's costume from A New Hope as opposed to what McGregor last wore in Revenge Of The Sith.
Kimmel also asked if they did anything special to celebrate May The Fourth on set. McGregor provided his most intriguing hint here. He said that he filmed a 'very special scene on May The Fourth with someone very special in my life.' He didn't provide any qualifiers, but said he hasn't acted with them before and isn't related to them, 'necessarily.'
Speculation could run rampant here, but one logical possibility is actress Mary Elizabeth Winstead, McGregor's girlfriend. There are many other possibilities of course, but it's unlikely to be a major or special character from Star Wars history as opposed to someone from the actor's personal life.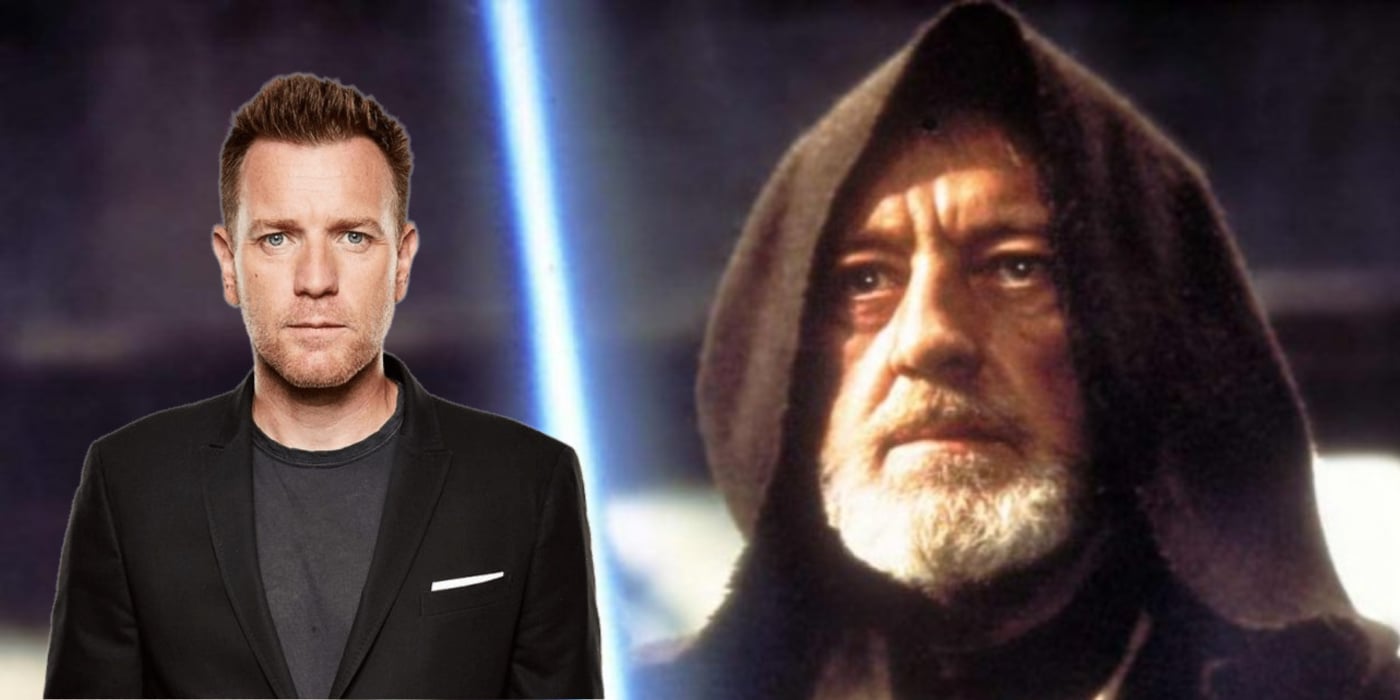 McGregor said he is having a lot of fun on set. To go back into the role is 'great, it's all still there' and there are 'great scripts and great people.' He also mentioned again the Volume technology being used in the production of the series.
Look forward to more news as Obi-Wan Kenobi continues filming!
DARBY HARN is a novelist, freelance writer and podcaster. His novels include Ever The Hero, The Judgement of Valene, Nothing Ever Ends and A Country Of Eternal Light. His short fiction appears in Strange Horizons, Interzone, Shimmer and other venues.