Early Reviews of 'The Bad Batch' Show the Series Is Strong With Critics and Fans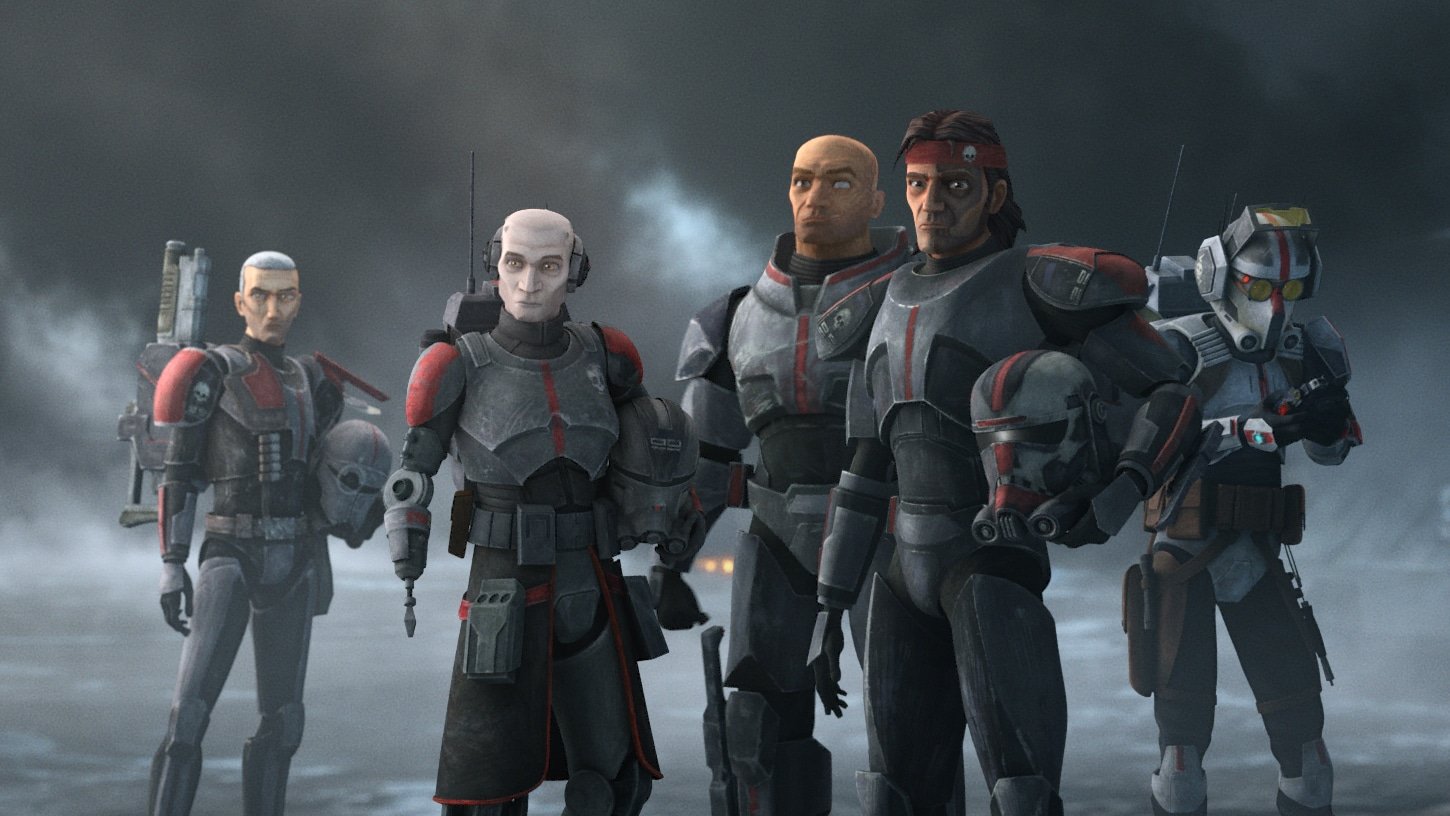 On Tuesday, Lucasfilm released the first episode of The Bad Batch on Disney Plus, the new spin-off series of The Clone Wars starring Dee Bradley Baker as the five main clones, and well, any clone in the show. Dave Filoni created it, though he is not as involved as he was with The Clone Wars.
The reception to the show from fans and critics seemed to be quite positive, and we now have some specific early numbers to back that up. Two days after it premiered, the first season of The Bad Batch has now gathered over 100 user reviews and 29 critic reviews on Rotten Tomatoes, and the results are outstanding. 93% of critics have given their thumbs up to the show, a tick below the 96% of fans who gave the show a positive review. The final season of The Clone Wars, for example, collected 24 positive critic reviews out of 24 submitted reviews, while 94% of the 556 users that sent their thoughts gave the season a thumbs up. It is still very early of course, but those early returns seem to indicate this show is universally pleasing to both critics and audiences alike.
Because it is so early in the show's run, these numbers could obviously fluctuate as it moves forward on Disney Plus. But this is definitely a good sign for Brad Rau (director), Jennifer Corbett (writer), and the rest of the team behind the latest Star Wars animated series.
While the first episode clocked in around 70 minutes long, subsequent episodes should find themselves in the more traditional animated series timeframe of just over 20 minutes. New episodes of The Bad Batch are dropping every Friday starting tomorrow, May 7, and for the next 15 weeks. Make sure to come back to check out our review of each episode on Friday mornings. If you are interested, you can find our review for the first episode (both non-spoiler and spoiler) right here.
Miguel Fernández is a Spanish student that has movies as his second passion in life. His favorite movie of all time is The Lord of the Rings, but he is also a huge Star Wars fan. However, fantasy movies are not his only cup of tea, as movies from Scorsese, Fincher, Kubrick or Hitchcock have been an obsession for him since he started to understand the language of filmmaking. He is that guy who will watch a black and white movie, just because it is in black and white.