'The Mandalorian': Katee Sackhoff Talks Bo-Katan and the Character's Uncertain Future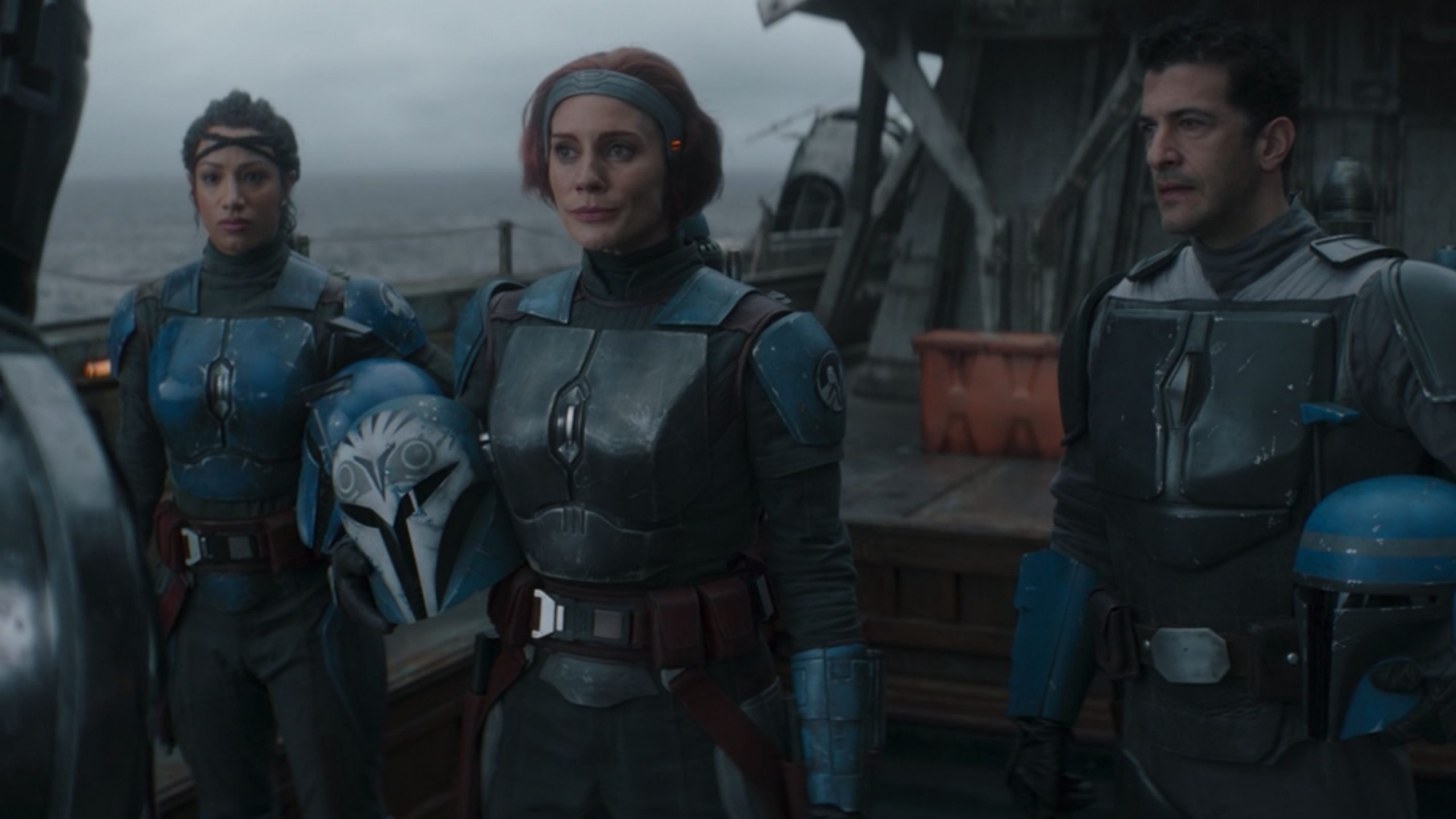 The second season of The Mandalorian saw the return of a fan-favorite Mandalorian, Bo-Katan, who made her live-action debut in Chapter 11: The Heiress. She first appeared in The Clone Wars, then briefly in Star Wars: Rebels, with Battlestar Galactica actress Katee Sackhoff voicing the character. She was brought back to play the live-action incarnation of the character in Favreau's show, and the fan response was huge. The second season ended with her right next to Din Djarin and the villain of the show, Giancarlo Esposito's Moff Gideon, which led many fans to speculate that she'll be back for the third season.
Earlier this week, Looper published an interview with Katee Sackhoff in which she talked about the character, her history with it, and what could be coming next. Here we present some parts of the long interview, in which she talked about much more than her Star Wars role, so if you're interested in checking it out, including some of her answers about Star Wars we left out, make sure to head over there.
Sackhoff was first asked about her audition process, which happened many years ago for the animated show Star Wars: Rebels. As she's talked about before, her joining The Mandalorian was more an offer by Jon Favreau than a casting process. Here's what she said:
I got the offer for the voice, which was great. And for The Mandalorian, it wasn't really a casting process as much as it was just a meeting with Jon [Favreau]. It took me a good way through that meeting to realize that he was actually asking me if I wanted the job.

I was such a dum-dum, because as I finally started looking around, there were pictures all over the wall, and they were breaking down the season of The Mandalorian, and I was in them. I was like, "What is happening?" It was pretty surreal. I just remember sitting with my hands between my legs, cross-legged just like desperately trying to not fidget because I was so nervous to just be in the room, which is crazy."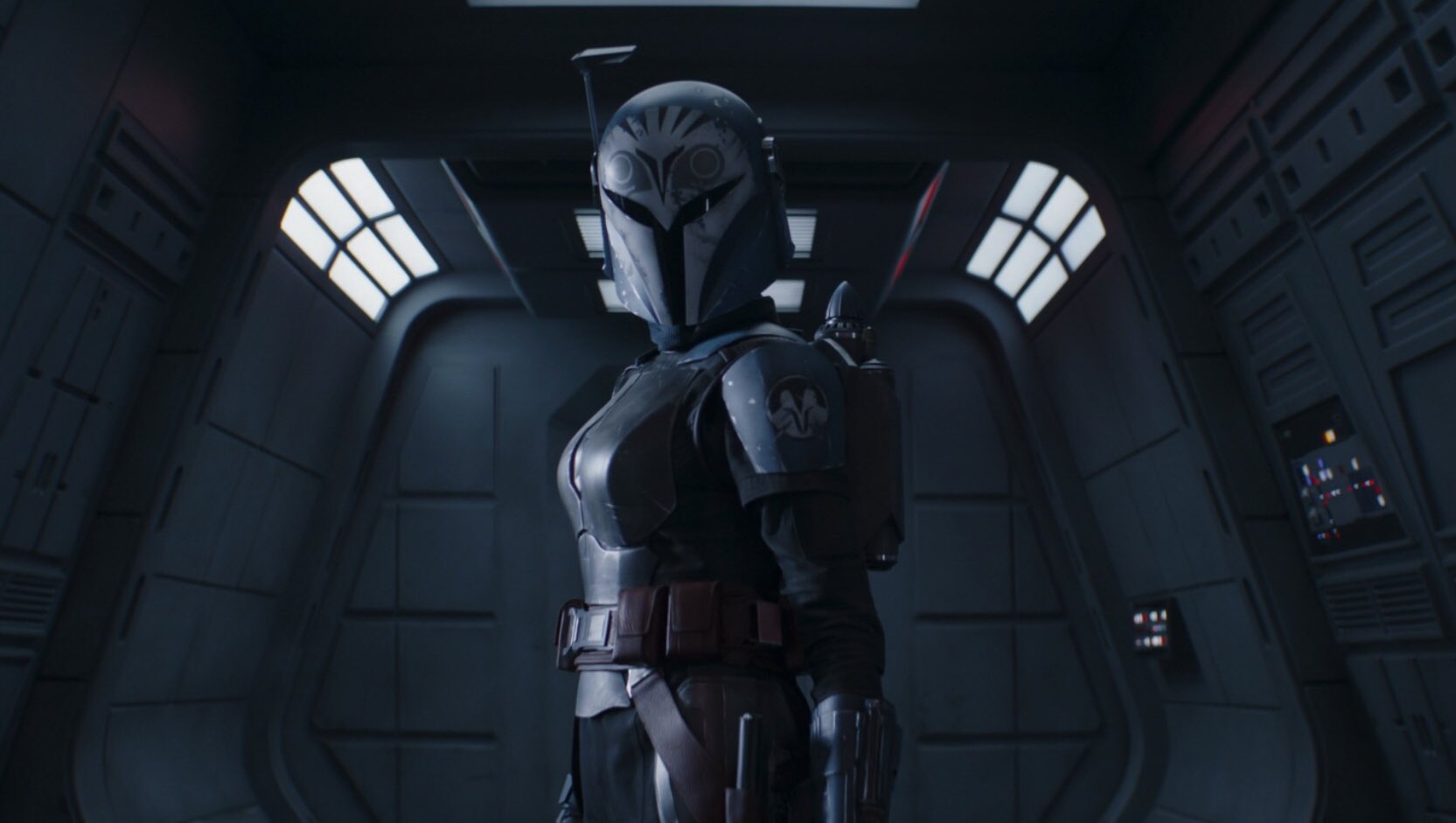 This was the first time she was playing Bo-Katan in live-action, though. That's a pretty big leap, as she explained:
"Because I played the character for so long, it was actually, in the beginning, a little bit of a disservice because I thought I was more prepared than I was. I knew the character, I memorized my dialogue, I was ready. And then I got to the set and I was like, "Oh, shoot." I've never walked as her. I've never moved as her. How does Bo-Katan sit? I don't know anything.

And I was like, "Oh my God." I was panicked. Thankfully, Bryce was directing that episode. Really, might I add, Jesus, her episode was amazing."
There were a lot of lengthy conversations taking place on the set of The Mandalorian between showrunner Jon Favreau, executive producer Dave Filoni, and her, about everything related to Bo-Katan. Sackhoff wanted to know everything about her to make it part of her performance. She said:
"A little bit. It truly is a collaboration. I could sit there and I could talk about Star Wars with Dave and Jon for hours. And we did. We talked about it a lot, because I wanted to make sure that I knew Bo-Katan inside and out, and I knew the things that weren't on the page. I wanted to know, did she ever meet Yoda? Who does she know? Who does she not know? Because those things pepper your performance, and then you're allowed to give Easter eggs without even saying it. So I wanted to be aware of those kinds of things.

I think that there's a little bit of me in every performance. I try to make my characters look like they have something going on when they're not saying something. And I think it worked really well with Bo-Katan because she just looks like she's got a secret the whole time. I think it played well."
Sackhoff also gave us a bit of behind-the-scenes of The Mandalorian, briefly describing the shooting process. Apparently, they are shooting multiple episodes at the same time, as we suspected given the technology in place and the camaraderie between the directors that we saw in the Disney Gallery episodes from the first season. She also said that her part took a while to shoot, and she probably wrapped around mid-February of 2020. She also talked about working in the Volume:
"It's crazy. I mean I think everything is sort of out there, because the behind-the-scenes [documentary] is the best way to see it. But working on the Volume is one of the most intense things I've ever done in my life, because when you're there, you feel like you're there."
One of the highlights of the season finale of The Mandalorian was the scene in which Cara Dune, Fennec Shand, Bo-Katan, and Koska Reeves took on the Imperial cruiser by themselves, with the audience only realizing after the fact that they were four strong females leading the way. That was a powerful moment for everybody, including Sackhoff herself.
"The reason why that scene at the end of 'The Mandalorian' worked was they didn't talk about the fact that they were women. They were just the best people for the job and they were there. And they did it, and they succeeded. We didn't stop to be like, "Female power, woo-hoo! You take the lead because you're the prettiest!" You know what I mean? This was just the crew that was available.

And I think that what's changed, not only the genre but in our industry, is that we don't feel like we have to quantify a female's existence anymore by saying, "Well, she's a woman, she's a 'strong female character.'" We don't have to do that anymore. Now, it's just like, "Isn't that awesome to watch? Holy crap, that was amazing." That's not to take away from and negate the fact that they're obviously women. I think that's what's changed the most in the industry — we have so many amazing women to watch."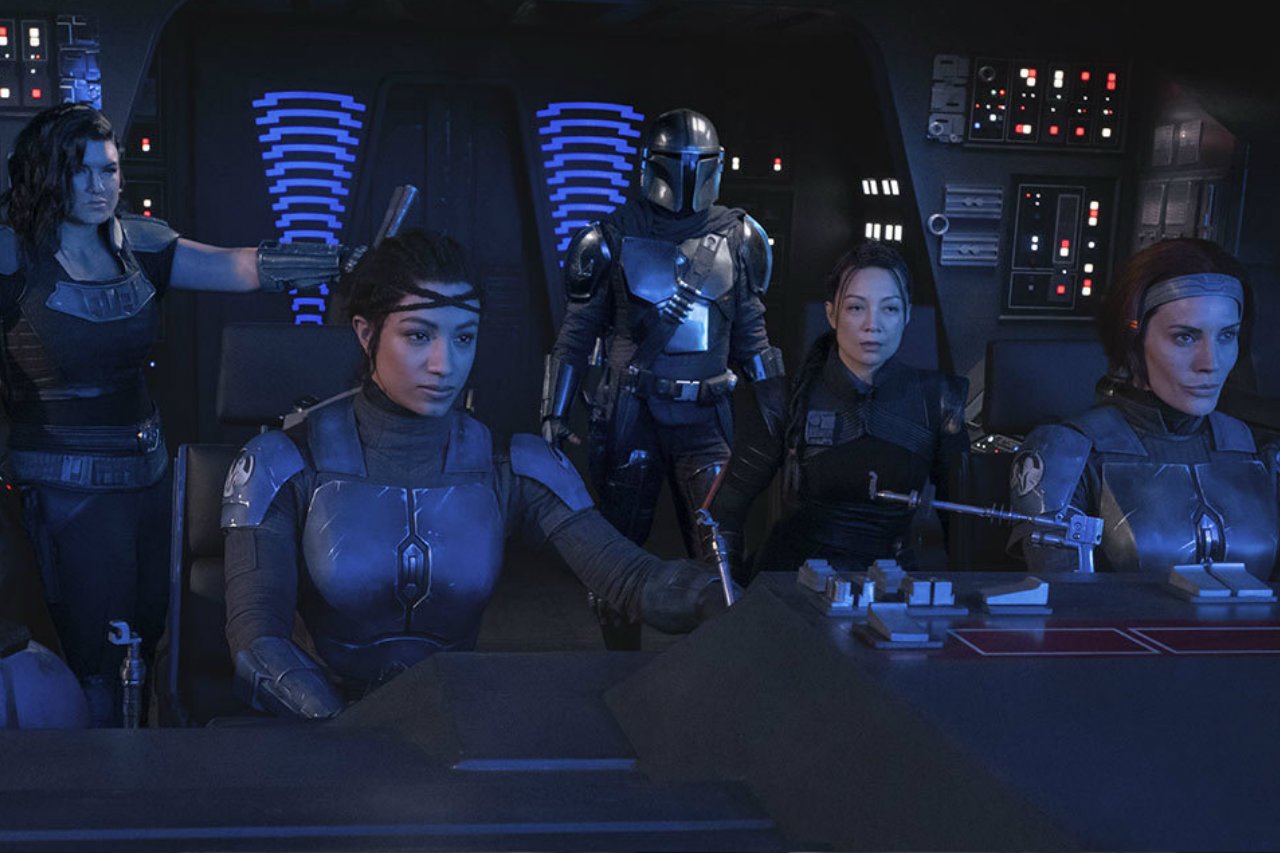 Then, the big question happened – what's next? The answer is quite simple, actually:
"I honestly wish that I could tell you that I knew something. I really don't know. I know where we ended and that's all that I have. I can only use my imagination and hope that we see some pretty cool stuff, but I have no idea."
This is not the first time she has given this answer, but it is rather surprising that this close to The Mandalorian going back into production, it is still the same. Back in January, she appeared in Sith Council for an extensive interview, where she told our friend Kristian Harloff the exact same thing – she knows as much about Bo-Katan's presence in the future of The Mandalorian, or Star Wars for that matter, as the rest of us.
While we currently don't know when the show will begin shooting season 3, it is expected that it will happen soon, so the fact that she doesn't know anything about it could be telling. It is also possible that after one of the main characters exited the show, production has been delayed for a few months while they rework the storyline to take her out. Whatever the case may be, the Star Wars filming machine is running full steam ahead, with Andor currently shooting London since late November, The Book of Boba Fett about to wrap, and Obi-Wan Kenobi about to start. These are most likely not the only shows that will be filming this year, but we'll know for sure as the year progresses.
For now, the next live-action show coming our way will be The Book of Boba Fett at the end of the year, which will be the next chapter in The Mandalorian storyline, and will feature both Temuera Morrison and Ming-Na Wen reprising their respective roles. Ming-Na Wen's voice will also be featured in the upcoming The Bad Batch, starting on May 4 on Disney Plus.
Miguel Fernández is a Spanish student that has movies as his second passion in life. His favorite movie of all time is The Lord of the Rings, but he is also a huge Star Wars fan. However, fantasy movies are not his only cup of tea, as movies from Scorsese, Fincher, Kubrick or Hitchcock have been an obsession for him since he started to understand the language of filmmaking. He is that guy who will watch a black and white movie, just because it is in black and white.