Stellan Skarsgård On Why He Accepted 'Star Wars: Andor' Role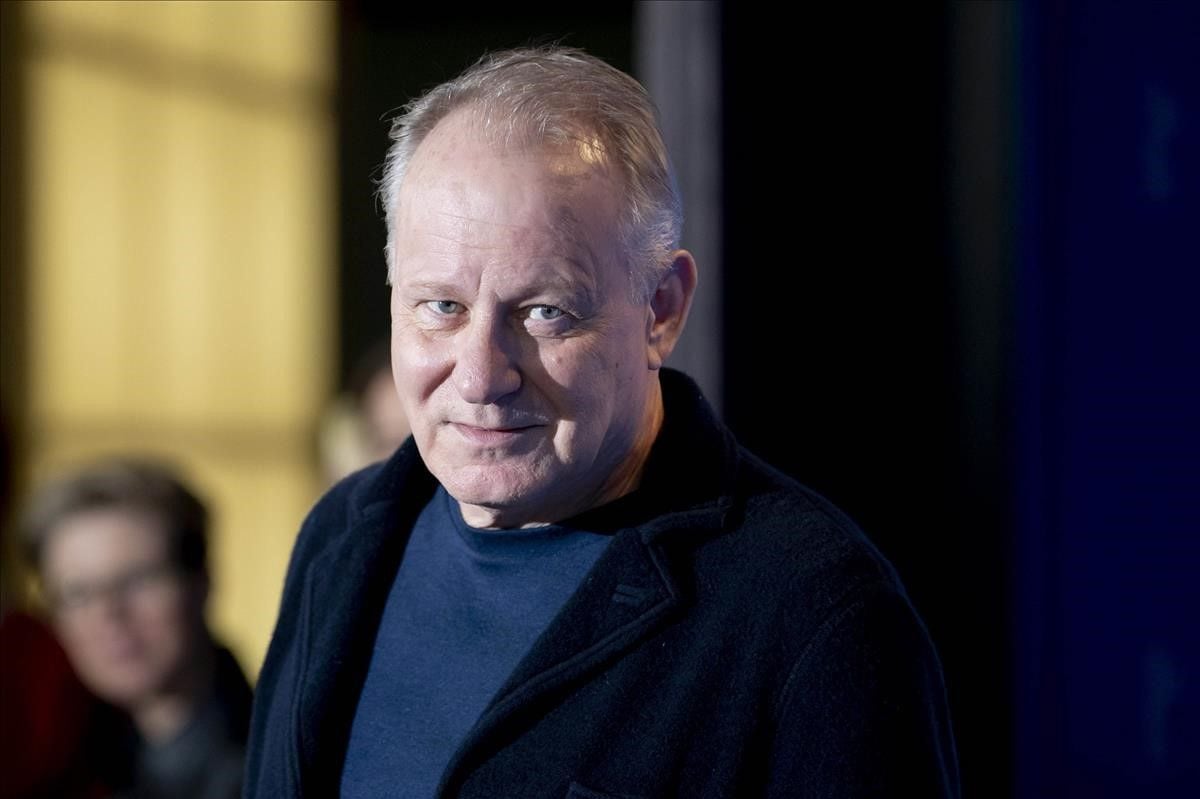 In December, Stellan Skarsgård was confirmed to have joined the cast of the upcoming Disney Plus series Star Wars: Andor, led by Diego Luna reprising his role of Cassian Andor from Rogue One: A Star Wars Story. Shooting is currently happening in London, and the series is expected to debut next year on Disney Plus. Skarsgård recently spoke about why he decided to join the series and venture into a galaxy far, far away.
Speaking to The Daily Beast (via The Direct) Skarsgård had very nice words about the tone of both Rogue One and the show:
"As you know, they'll shoot me if I say anything! I can't even get a proper script. It's printed on red paper so I can't make any copies of it, it's ridiculous!… But when I saw 'Rogue One,' it had much more atmosphere and seemed a little more mature—and that was Tony Gilroy, who's the showrunner on this one. So, hopefully this one will be a little more than little plastic people falling over."
Sometimes, these actors take these type of roles to please their kids or grandkids. Sir Anthony Hopkins, for example, played Odin as a nod to his grandchildren. When asked about if this was the case, he said:
"I do think like that sometimes! I'll go and do a children's movie for that reason. But also, I'm not the most mature person myself, so who doesn't want to go and fly a spaceship?"
Speaking of kids and their toys, is Skarsgård going to be a toy someday? Here's what he said:
"F*** yeah. Go play with dad. Don't disturb him! Go play with him! [Laughs]"
We'll know more about Skarsgård's role in Star Wars: Andor in the coming months, once filming wraps and Disney/Lucasfilm start promoting the series, which is currently scheduled for a 2022 release.
Miguel Fernández is a Spanish student that has movies as his second passion in life. His favorite movie of all time is The Lord of the Rings, but he is also a huge Star Wars fan. However, fantasy movies are not his only cup of tea, as movies from Scorsese, Fincher, Kubrick or Hitchcock have been an obsession for him since he started to understand the language of filmmaking. He is that guy who will watch a black and white movie, just because it is in black and white.