Star Wars: Thrawn Ascendancy Trilogy Comes to a Close With Lesser Evil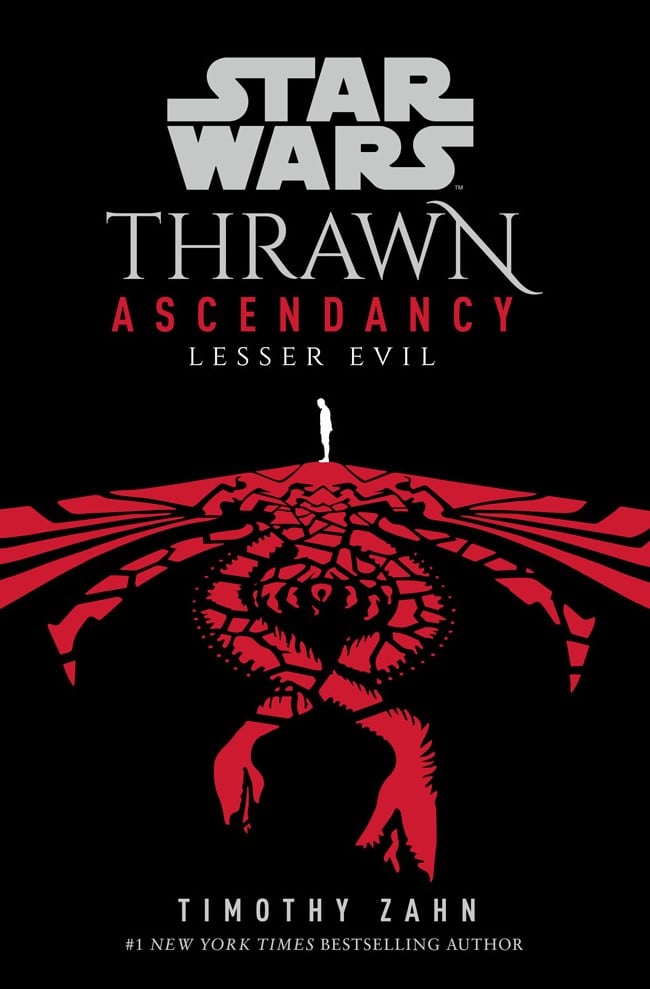 In a surprising bit of news given that today is April Fools day, Del Rey have announced the title and release date of the final book in the Thrawn Ascendancy trilogy, written by Timothy Zahn.
The book will be titled Thrawn Ascendancy: Lesser Evil. The trilogy details Thrawn's early career in the Chiss ascendency, beyond the Outer Rim, before he appears within the Star Wars galaxy we know in the 2017-2019 Thrawn trilogy and Star Wars: Rebels.
The official announcement is below:
The #ThrawnAscendancy trilogy continues later this month with Greater Good. But what about book three?

The finale of this #StarWars trilogy is coming sooner than you think.

BOOK III: LESSER EVIL by Timothy Zahn. Nov 16th, 2021.
(And that's no joke.)https://t.co/LvV9DmAJtL

— Star Wars Books (@DelReyStarWars) April 1, 2021
Del Rey made a big point in subsequent tweets stating that this was definitely not an April Fools prank (Zahn mentioned on his Facebook page that this happened to be the day a slot was available on StarWars.com). It's still a big surprise though, given the November 16th 2021 release date, which is less than seven months after the second book in the trilogy, Greater Good, due out later this month on April 27th.
And just one more time, because we know today is a day to be skeptical.

This is not an April Fool's joke. This is real.

— Star Wars Books (@DelReyStarWars) April 1, 2021
With the first book released in September 2020 that means this entire trilogy has been released in  a span of less than 15 months! Timothy Zahn obviously has a story to tell and we want to hear it! Thrawn is always a fun and fascinating character to read, so more content with him is never a bad sign.
Alex Newman is huge Star Wars fan and loves to keep up to date with the canon. He's also loved movies for as long as he can remember. He's a massive Disney and superhero fan but will watch anything. He's worked at a cinema, a comic book store and at Disney World but is currently working in radio in London!