'Solo' Composer John Powell Talks About His Score, Lord & Miller, and John Williams; Would Return to Score a 'Solo' Disney Plus Series
Our podcast The Resistance Broadcast interviewed Oscar-nominated composer John Powell, who made the score for Solo: A Star Wars Story. If you haven't checked it out, make sure you do here. It is both on video and on audio, and it really is a great listen. Here are some of the highlights of the interview.
After some initial talk about his past work, and some of his hobbies, the conversation turned to Solo, and how he got the gig. He said:
"It was one of those things where you get a call from your agent saying 'Would you… be interested in?' And the thing they said upfront was 'Would you be interested in doing this? And John Williams might write a tune for it?' […] And they were kind of very upfront about it, they said 'We'd like John to write a tune, are you ok with that?' So I couldn't stop laughing, I said 'Why would I not be ok with that?' […] I've said this before, it was like they said 'You wanna hang out with Yoda?' sort of thing, and then know the things you've always wanted to know but you don't. And that was the main thing for me. And he [John Williams], very kindly actually, he called me. He said 'I just wanna check that you're ok with this.' And again, I couldn't stop laughing, and said to him 'If they want me to do this film, my first responsibility is to the film and hence my first responsibility is to make sure you come on board with this.' That would be the best film for the film, I truly believe that."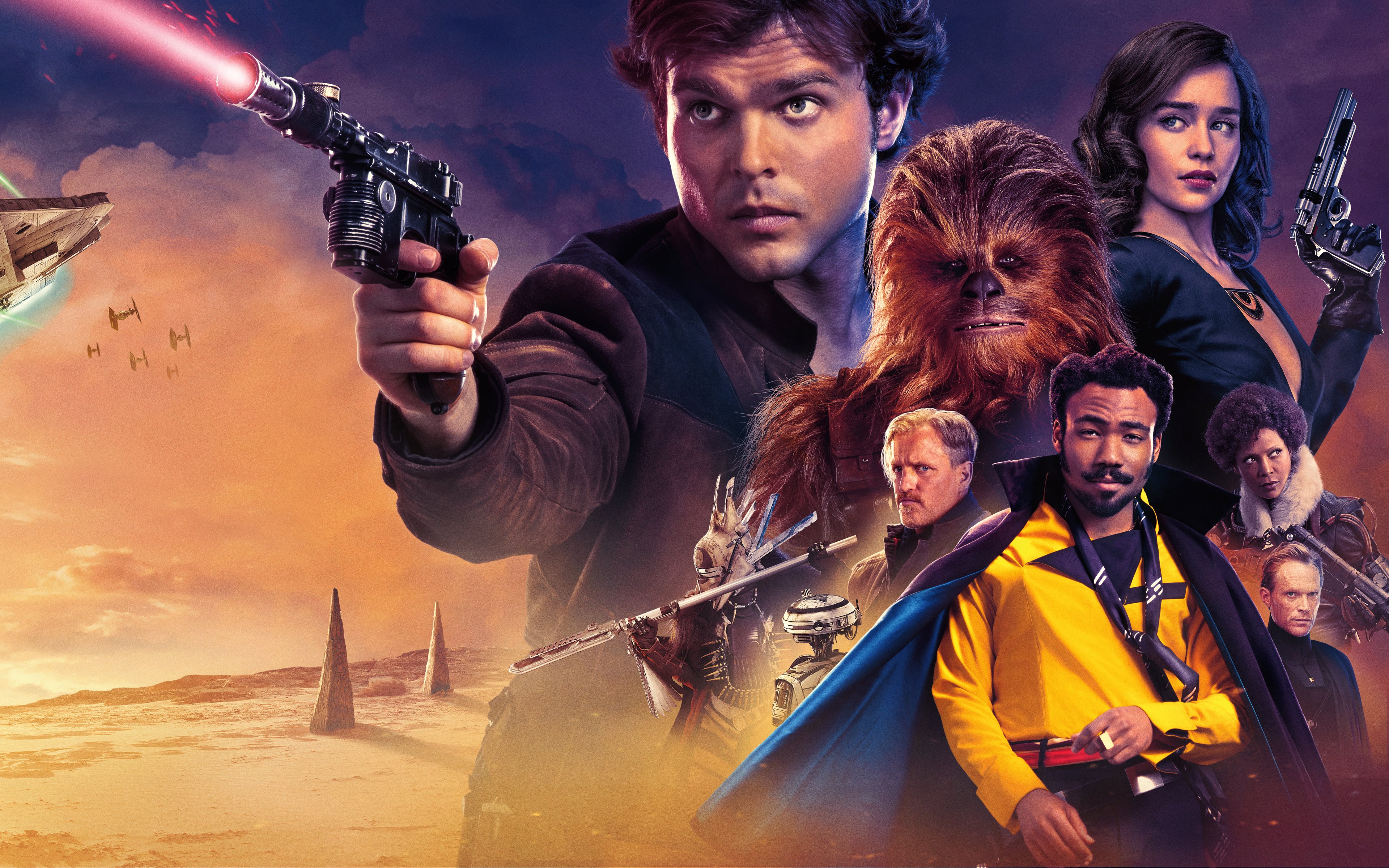 There you go, as if the legend of John Williams couldn't be bigger, it just grew a little. John Powell then followed it up saying that he got access to the original sketches of the scores for the movies, which he used to help him compose new things. By the point Williams got back to him, he'd already been working on some tunes that he wasn't sure whether they'd work or not. He added:
"Once he came onboard and wrote these things, we went and did a demo session. A demo session for me and the rest of the world is we have a bunch of equipment and we kind of play around with it and we make it sound a bit like an orchestra, and everybody listens. A demo session with John is you go into Sony and you record with an orchestra. So we went for 'demo session' and we had about six queues throughout the movie, and two themes, and it was all there. We kind of sat there and were like 'yeah, ok.' Once I heard all that, I knew exactly what to do. I mean, it wasn't easy from that point on, but I just felt like I had all the stakes on the ground and in the right place, and everything was everything was in the right shape."
About the song "Chicken in the pot":
"That was the first thing that was done, and it was Lord and Miller who asked me to do some music for two scenes. One never made it, and that one did remain. I wrote a bunch of things and they were going through sort of a rather terrible time trying to get the film as we were doing that, so I don't think they were really thinking about it too much. By the time the dust settled and it started up again, Ron Howard was like… He very kindly kept me on board, and then the first thing that came up was 'Oh by the way, in three days we're shooting this thing, have you got anything?' So I kind of went back immediately and I found a few things and sent them, and they picked that one."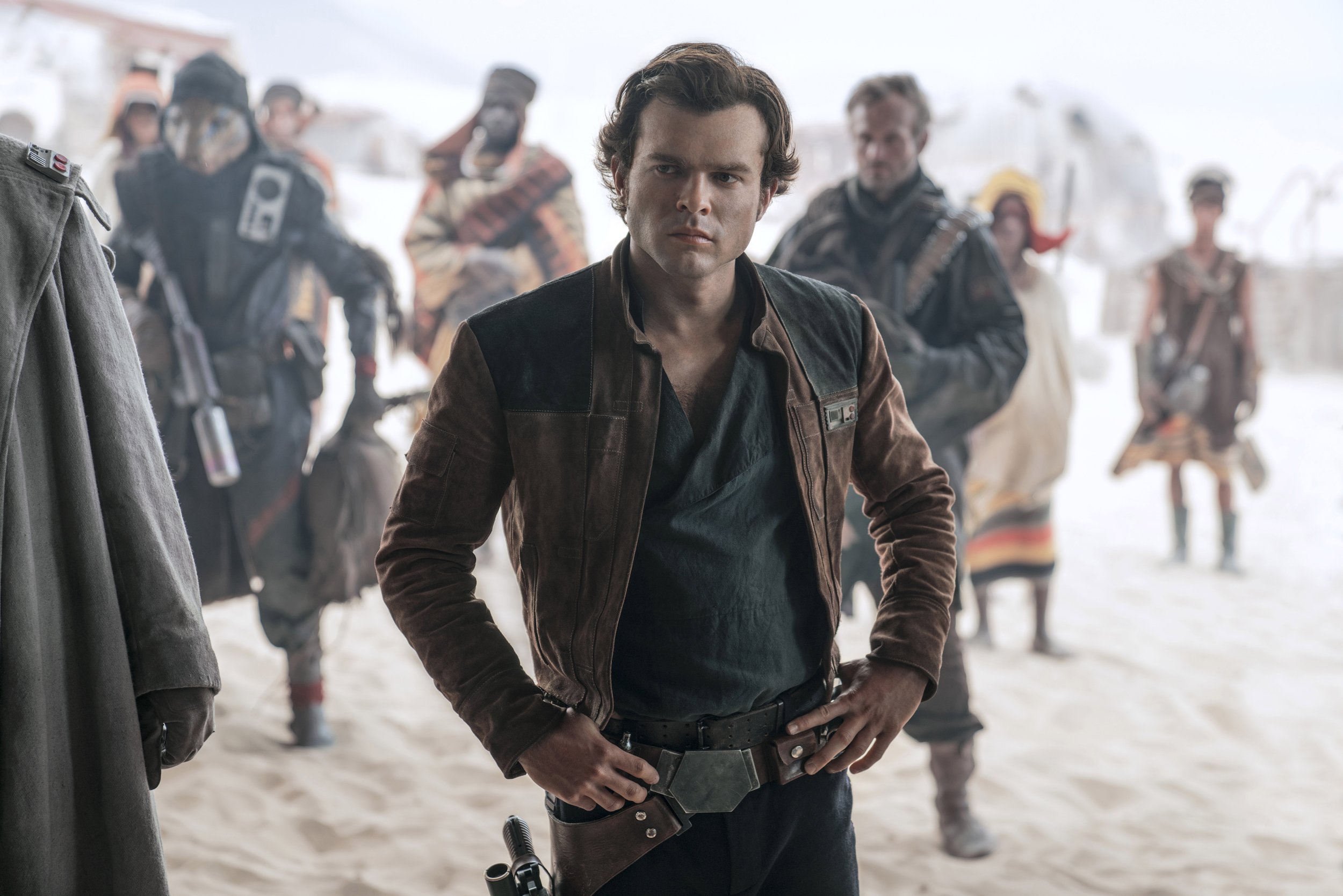 John Powell was then asked about the two different versions that exist of the song, one in a higher-pitch voice, and one in a deeper tone:
"Well, believe it or not, it takes longer to put out a soundtrack than it does to finish a film. So you can be dubbing a film until very very late in the day. There is a thing called the print master, which is the end of the dub. By that time, everything has to be finished. Until then, it's amazing what you can sneak in in the last minute. So up until very late in the day it was the high voice, and then we got to the dub, and we finished the album and the album had gone off. And days after that, maybe weeks, Ron called me and said 'I'm not sure about the small voice in the thing, maybe we could try the opposite?' So I got a bass singer and we did it again and I sent that over to the dub [saying] 'just real quick, what do you think?'. [He said] 'Love it.' And then it's in, print master, and it's on screen."
When asked which one's his favorite, he replied with a very interesting answer:
"If you wanna get into the minutiae of it, it used to be in a different language. It was written in a different language that I'd found online [not Huttese, which is the language of the final version of the song]. And then we got closer to finishing the movie, and they called me and said 'So what's this language?' And I just said I'd found it online. And then they said 'Oh then we need to make sure it's one of the languages we have.' A linguistic expert comes and he sort of converted it from one language into another. Then I got that back and I did the session again. So actually my favourite version is the high-voice in the original language."
A cool detail that he shared in the interview was the fact that the Enfys Nest theme was kind of John Powell's version of "Duel of the Fates," from Star Wars: The Phantom Menace. He described it as Powell writing Williams' music.
The conversation then turned to the transition between Lord & Miller and Ron Howard. Much like fans of the movie wondering what would it have looked like with the original duo as directors (which were the ones who picked Powell for the job), the composer said he also wonders what would he have written had they directed the movie. One detail he then revealed is that Hans Zimmer almost composed the score for the movie:
"I think Ron [Howard] probably called Hans [Zimmer] as soon as he got the gig, because he always works with him. And he told him 'Do you wanna do a Star Wars film?' and Hans said 'Great.' And then I think Ron realized that they'd already hired a composer and called Hans and said 'I'm really sorry but they've already hired a composer and it's John Powell.' And Hans… this is why we all love him, he's like 'Johnny will be great! You'll be fine with Johnny.'"
Another interesting detail he shared is the fact that originally in the album, they were going to include a small piece that was sort of a reverse-Imperial March (a jovial version of the song, instead of a menacing one), which was a quick gag they made up on the spot to ridicule the English Empire, as well as an homage to one of Williams' favorite pieces of music. But before they finished the album, Williams got wind of it and went "What the hell is this?" so they took it out (though it is in the film itself). By that point, the movie wasn't done, so they couldn't really put it into context. Later, when Williams saw the movie, he liked it and for that reason, that tune made it into the Deluxe Edition of the album (called "Empire Recruitment").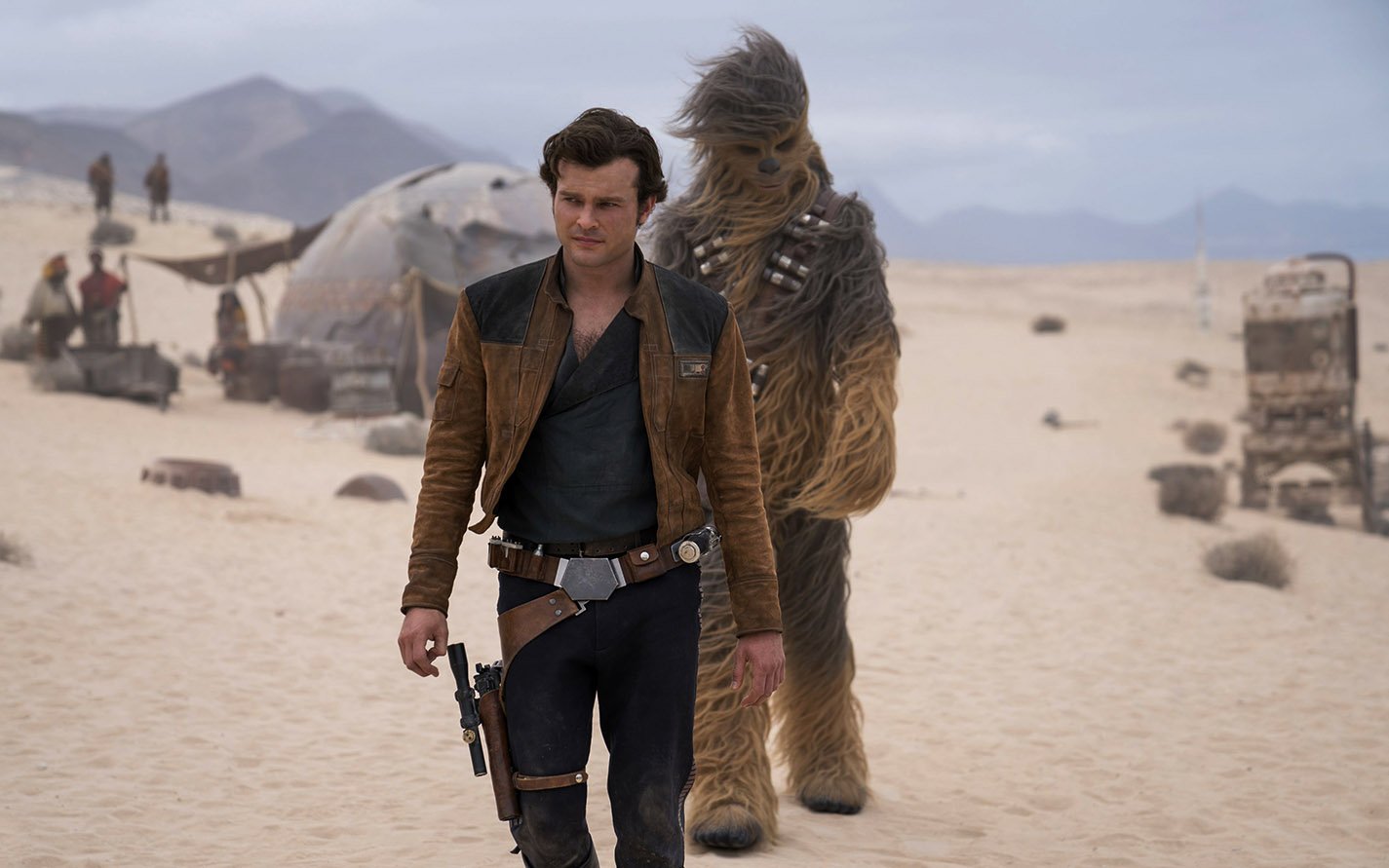 About a possible Solo 2:
"Well, I was only hired for one. There was no real, at least for me, no real discussion of anything else. You know that I've done a few things where the sequels… if you do well on the first one they wanna bring you back on the sequel (the Bourne films, the Dragon ones). I was convinced it was a very good film, I didn't think it wouldn't work at all for people. I mean, it did work for people, just no to the extent that some of the other Star Wars do. Why it didn't get such a good reception… There is obviously different responses and different answers, and I don't really know what the real one is… The interesting thing about the film is that it's the only one, until The Mandalorian, that didn't have any religious… you know, Force. It made me realize about the importance of that element of the original films. And we weren't there, we were very much outside that, we were an atheist film in a very religious world. Knowing that everybody killed themselves to get the film done, if we'd just relaxed a bit and waited a bit, I think it would have done better, but that's the thing — it's an atheist version of [Star Wars]."
The clamoring for a continuation of the Solo story does not necessarily ask for a movie, in fact, many people would even prefer a Disney Plus show. To that, John Powell said he'd absolutely be on board to compose music for a TV show.
Finally, The Resistance Broadcast crew reminded everybody that on May 24 MakeSolo2Happen Day is happening, to which John Powell responded:
"I'm trying to think sort of what we could share on that day that really really would blow everyone's minds. There's the other song from the card game. There was a whole other scene with a band [kind of like the Cantina band]."
There's the tease. To find out more, we'll have to wait until May 24. Or, hopefully, we'll have to cancel the plans for that day because Lucasfilm announces a continuation of the story on May 4. Fingers crossed.
To check out the entire interview, go over to Star Wars News Net's YouTube channel, or look for it on any podcast platform out there (Apple Podcasts, Spotify, Soundcloud, etc.)
Miguel Fernández is a Spanish student that has movies as his second passion in life. His favorite movie of all time is The Lord of the Rings, but he is also a huge Star Wars fan. However, fantasy movies are not his only cup of tea, as movies from Scorsese, Fincher, Kubrick or Hitchcock have been an obsession for him since he started to understand the language of filmmaking. He is that guy who will watch a black and white movie, just because it is in black and white.