Retractable "Real" Lightsaber Unveiled at Disney Parks Virtual Event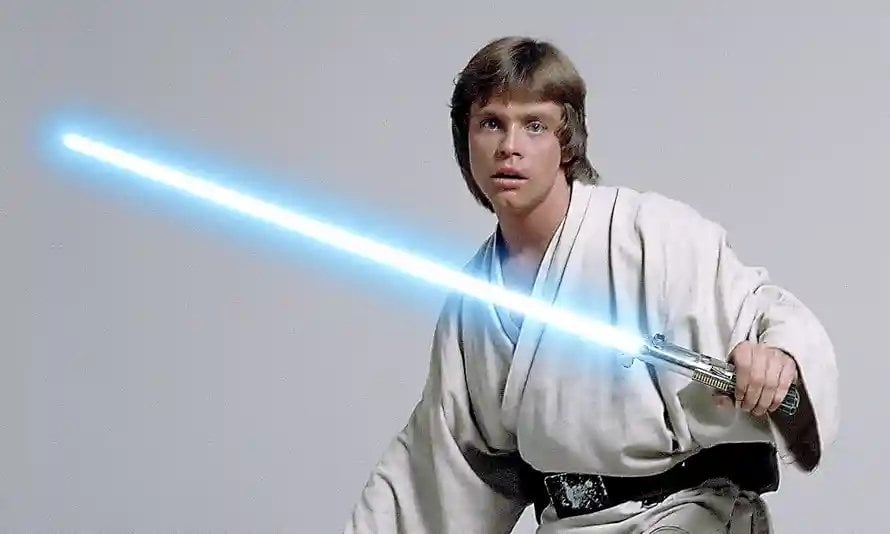 The future is here! Or rather, a very far-removed-in-time past. A lightsaber is seemingly not a figure of our imaginations and the work of thousands of VFX geniuses at ILM anymore, as apparently, they exist in the real world now. And Disney is going to be making a lot of money out of it soon.
Today, Josh D'Amaro, Chairman of Disney Parks, Experiences, and Products, hosted a virtual presentation for Disney Parks, "A Special Look Inside Disney Parks." As Attractions Magazine relates, D'Amaro teased that there was more coming to Disney Parks very soon, and that "fans never know what they'll come up with next." He really meant that, because in the final moments of the presentation, he took out a lightsaber hilt and ignited it. He said, "It's real." And the meeting was over.
Unfortunately, Disney did not allow for any recordings or screenshots of the event, so for now, we'll have to rely on the attendees. Here you can see a few tweets about it:
It's hard to tell what it's made of, or how it works. It was sticking up a bit, then raised all the way as it was making the "turning on" sound. Once up, it looked similar to the lightsabers they sell now, but the hilt looked a little larger. We weren't allowed to record it.

— Attractions Magazine (@Attractions) April 8, 2021
Josh D'Amaro closed out the "A Special Look Inside Disney Parks" virtual event by turning on Luke's lightsaber, with the laser sword coming out of the emitter in person, and said "it's real." And then it ended.

— Attractions Magazine (@Attractions) April 8, 2021
More witnesses here:
Disney Parks chairman Josh D'Amaro did a mic drop at the end of the virtual press conference but with a real lightsaber. It happened so fast. I'm shaking.

— Ashley Carter (@AshleyLCarter1) April 8, 2021
The @DisneyParks event recap: Announcement of @Disneyland California Adventure's Avenger Campus opening on June 4.
Most intriguing to me (I cover Orlando), was at the very end. D'Amaro had a lightsaber that rose (plastic?) saber on its own. Maybe saber at Galactic Starcruiser?

— Richard Bilbao (@RichOBJ) April 8, 2021
While this may seem extremely surprising and something we wouldn't see coming for another 20 years, it shouldn't. Back in 2017, Disney already filed a patent for a retractable, internally illuminated lightsaber. You can even find the patent right here, with sketches and a lot of details. The abstract for the object reads:
A special effects device for providing an energy sword effect. The device includes two long plastic semi-cylinders, and these two blade body members are rolled perpendicular to their length, which creates compact cylinders of material of small volume that can be provided on a pair of spools in a hilt. To extend the blade, a motor provided in the hilt unrolls the blade body members from the spools. Each blade body member passes through a blade forming guideway that nests the semi-cylindrical blade body members together as they leave the hilt. To retract the blade, the process is reversed. The lighting of the blade is achieved with a flexible strip of light sources. The light source strip is attached to a blade end cap and positioned in the center of the two blade body members such that it is pulled up along with the blade body members during their extension.
This just serves as further proof that the lightsaber D'Amaro ignited is a real one, or rather, as real as they can be – a retractable, internally illuminated one, and not just a trick achieved through the magic of visual effects in a virtual presentation.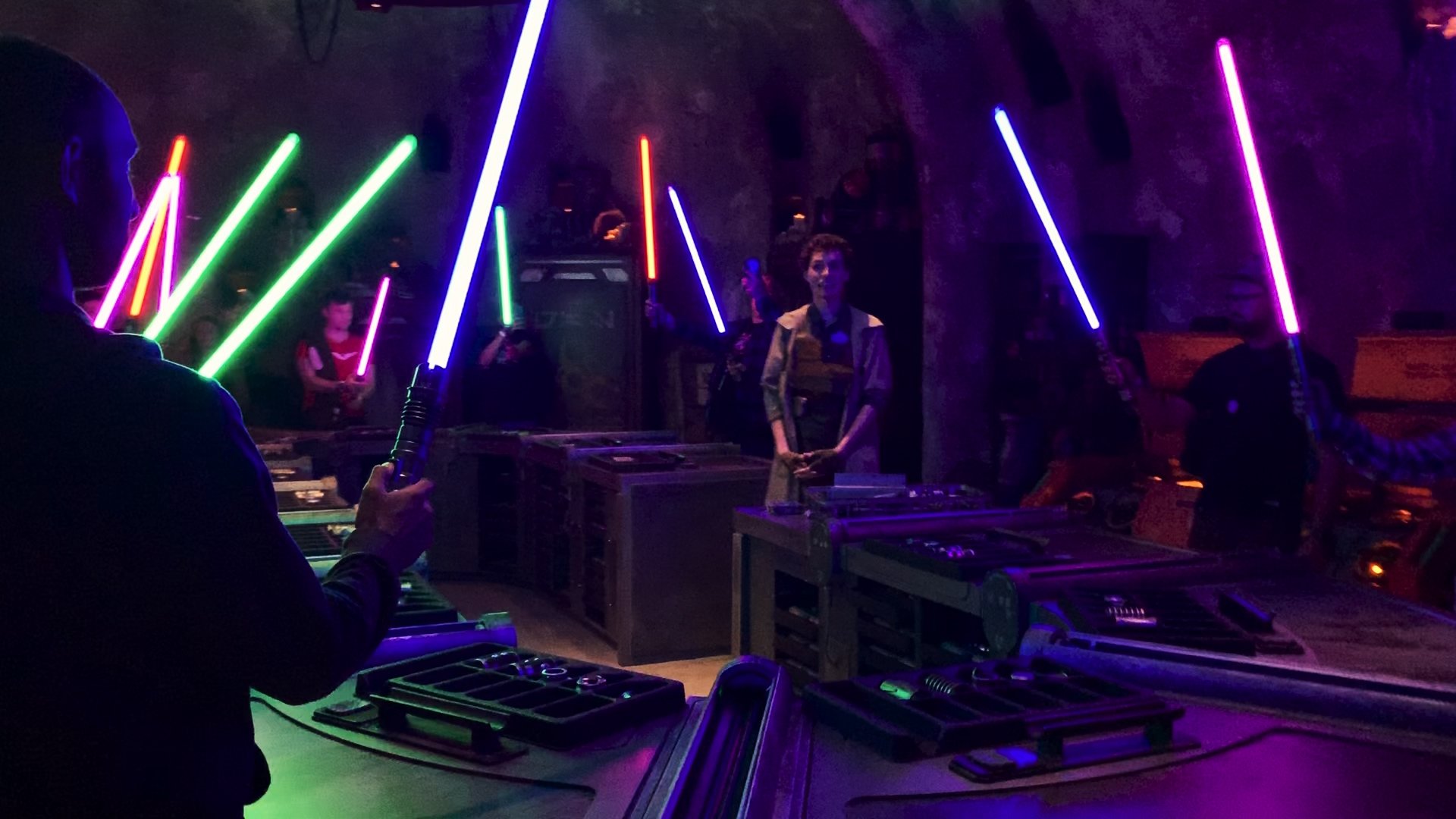 As far as what's next, who knows. They will probably have one or two to show to customers in Galaxy's Edge, and maybe some other Disney Parks across the globe. Whether or not they will let fans ignite it or not is a question that only time will answer. For now, it is very unlikely Disney will be selling murder weapons in their Parks, but they will be making a lot of money with this thing regardless.
Collectors and lightsaber fans might be getting more good news tomorrow, at Hasbro Pulse Fan Fest, where the highly rumored Rey lightsaber from the end of The Rise of Skywalker might be announced.
We will keep you informed of everything related to this retractable lightsaber as it develops.
Miguel Fernández is a Spanish student that has movies as his second passion in life. His favorite movie of all time is The Lord of the Rings, but he is also a huge Star Wars fan. However, fantasy movies are not his only cup of tea, as movies from Scorsese, Fincher, Kubrick or Hitchcock have been an obsession for him since he started to understand the language of filmmaking. He is that guy who will watch a black and white movie, just because it is in black and white.