New 'Star Wars: The Bad Batch' Poster Revealed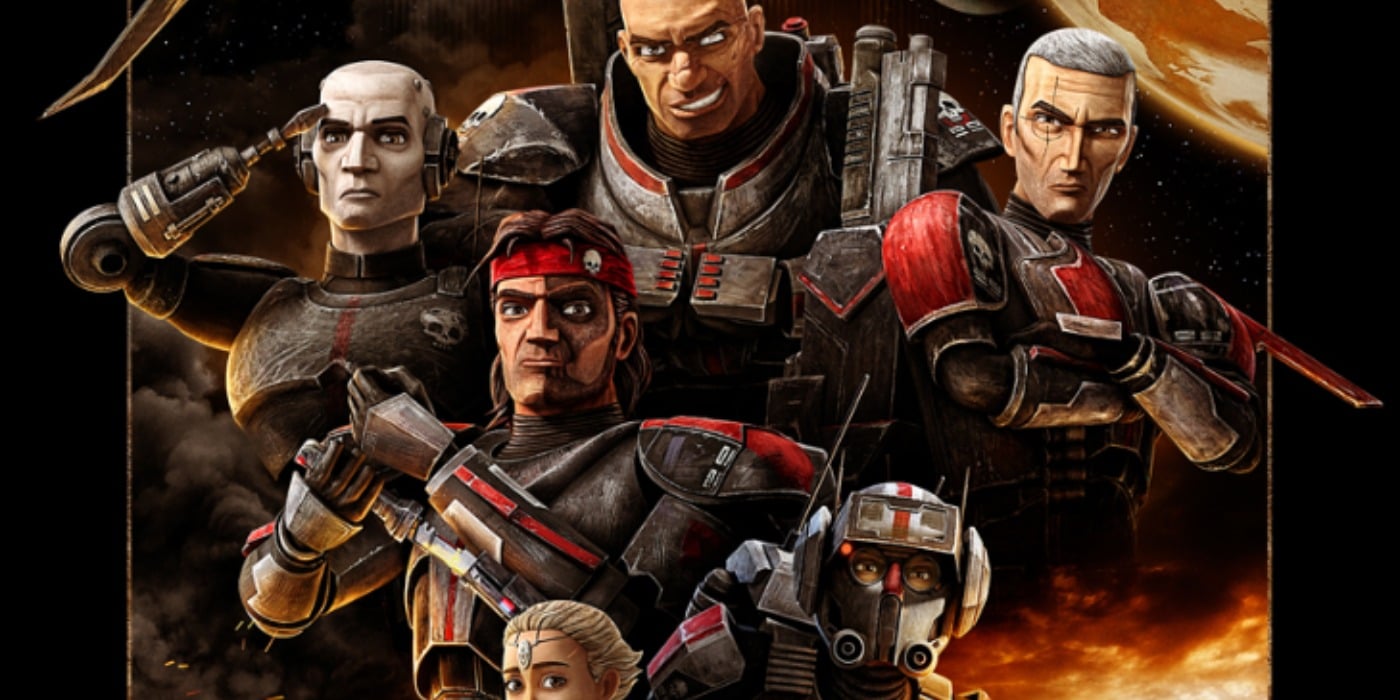 The excitement continues to build for The Bad Batch animated series with a brand new poster!
The new poster for the series, which debuts on DisneyPlus on May 4th, showcases the ragtag clone squad against a dark ominous backdrop. Echo, Hunter, Crosshair, Wrecker, and Tech all gear up for battle as the dark shadow of The Emperor looms above everything as he always does.
https://twitter.com/starwars/status/1382695212326264832
The poster also includes vistas of the so far unknown worlds the team visits in the exciting new trailer. Featured prominently is the intriguing character glimpsed in the trailer, Omega. Omega is a young human female with a lot of mystery surrounding her, and it seems she will play a big role in the series,
Star Wars: The Bad Batch follows the elite and experimental clones of the Bad Batch as they find their way in a rapidly changing galaxy in the immediate aftermath of the Clone War. Members of Bad Batch—a unique squad of clones who vary genetically from their brothers in the Clone Army—each possess a singular exceptional skill that makes them extraordinarily effective soldiers and a formidable crew.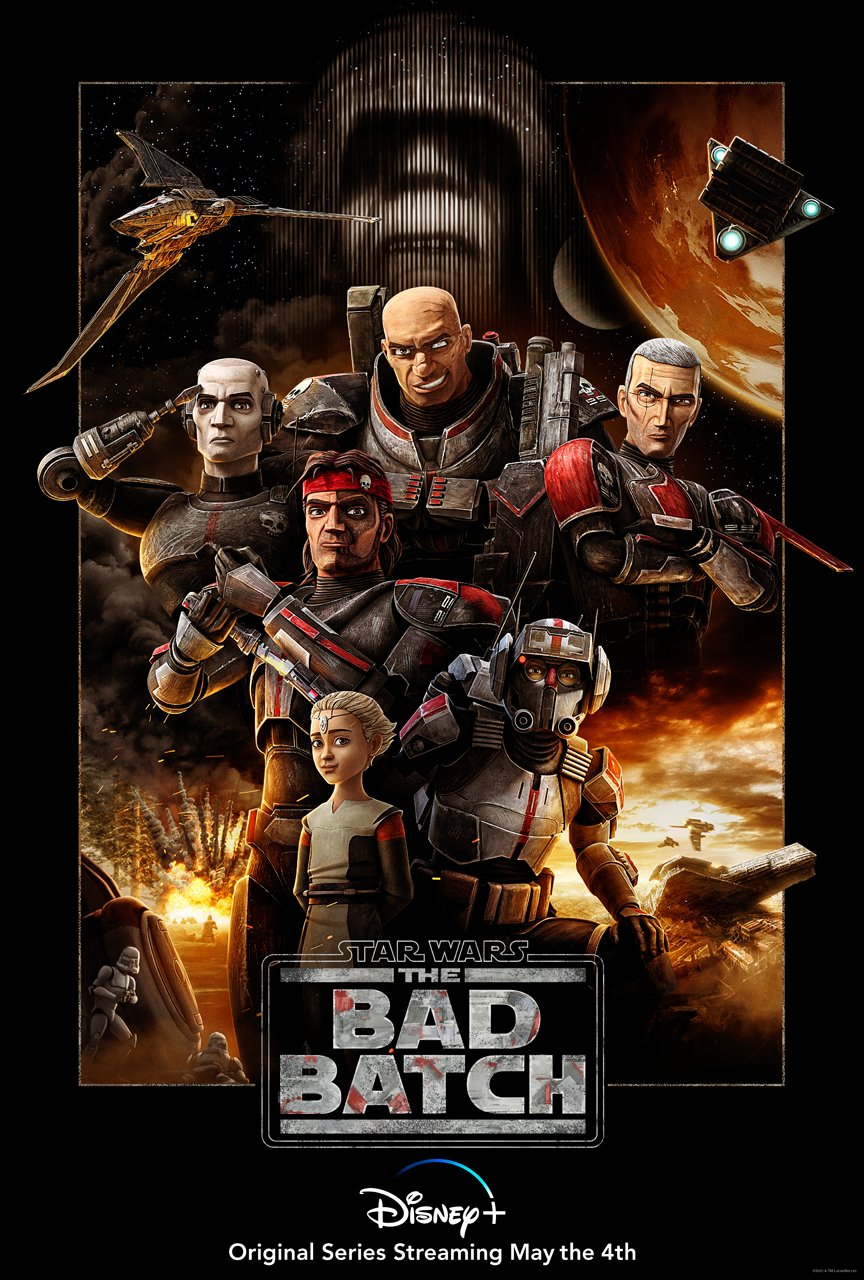 Darby Harn is a contributor for Screenrant, CBR.com, Star Wars News Net, and Movie News Net. He is the author of the sci-fi superhero novel EVER THE HERO. His short fiction appears in Strange Horizons, Interzone, Shimmer, and other venues.