Sebastian Stan Shuts Down Rumors About Him Playing Young Luke Skywalker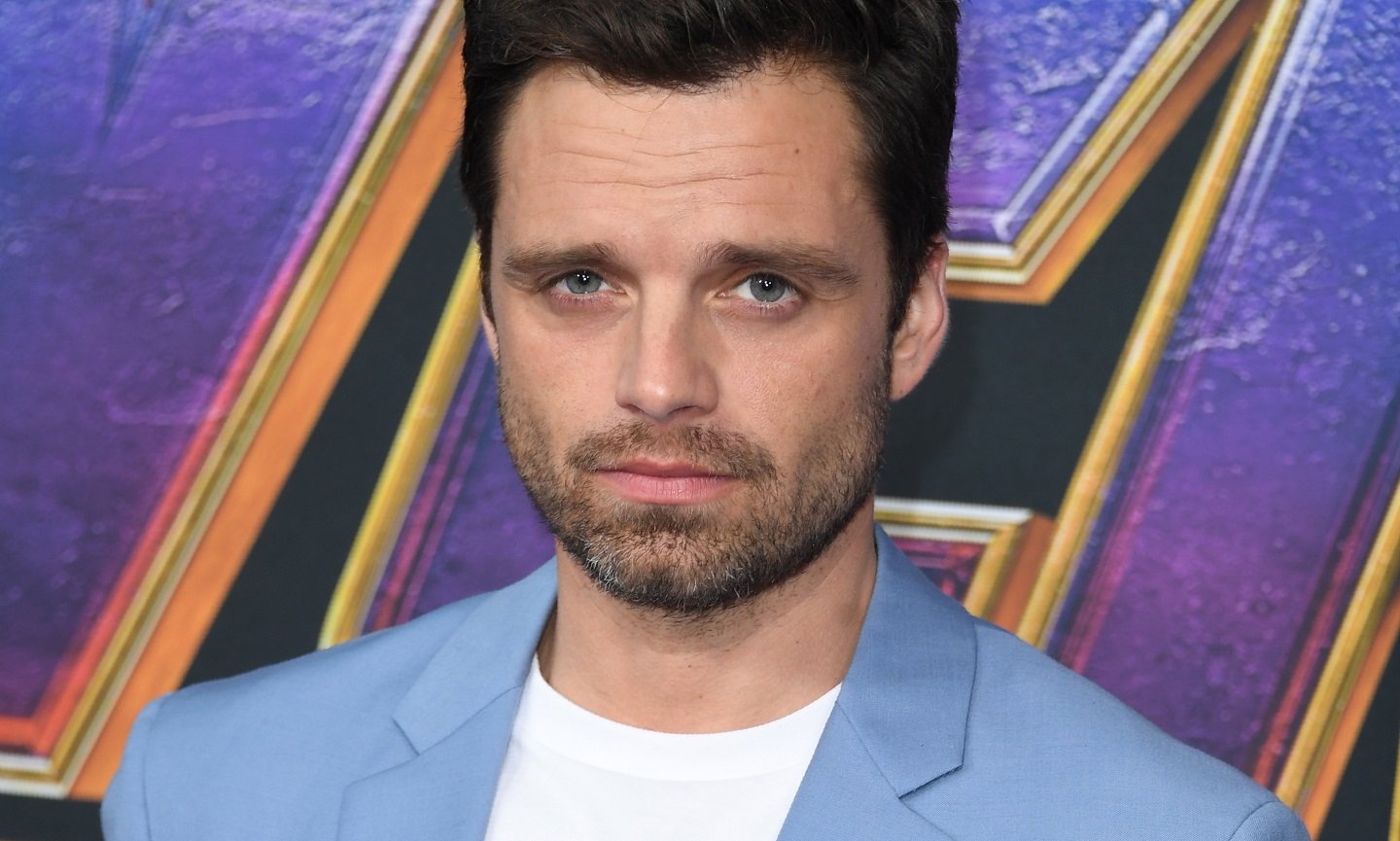 Sebastian Stan is currently on the press tour for his Marvel show The Falcon and the Winter Soldier. As we know, when people are linked to Star Wars in any way (including popular rumors), they are going to be asked about it. It happened last week with Kevin Feige, and now it was Sebastian Stan's turn, as the actor was asked once again about playing live-action Luke Skywalker.
During an interview with Good Morning America, the actor was asked directly about the fan-casting of him in the role of Luke Skywalker. He jokingly shut down the rumors, saying:
"If Mark Hamill calls me personally to tell me that he feels inclined to share this role with me then I'll believe it."
Here's the clip:
Sebastian Stan on rumors of him playing a young Luke Skywalker in #StarWars: "If @HamillHimself calls me personally to tell me that he feels inclined to share this role with me then I'll believe it." 👀https://t.co/i9rZzYvW4s pic.twitter.com/MvftVLlcLk

— Good Morning America (@GMA) March 25, 2021
This is not the first time the two of them have publicly joked about their likeness. Mark Hamill has made fun of it several times on his Twitter account:
Sorry to disappoint you but I refuse to say "Sebastian Stan-I AM YOUR FATHER!" (even though, in fact, I am) 😜 #SorryNotSorry #MySonSebastian pic.twitter.com/A6e4t6GkXC

— Mark Hamill (@MarkHamill) September 24, 2017
Wishing Sebastian Stan the happiest of birthdays.🎂 I'm beginning to believe he might actually BE my son, cuz just like @NathanHamill & @GriffinHamill, he never calls…he never writes…C'mon kids- would it kill ya to drop your old man a line? #Ingrates😠 pic.twitter.com/T0zGyVOYBm

— Mark Hamill (@MarkHamill) August 13, 2018
The theories of Stan taking over the role have been circulating for years, mostly based on a picture in which the actor's face was morphed into a picture of Luke from the original trilogy. If he were to take over the role in some capacity, he'd be great at it, as he is very talented, but it doesn't look like Lucasfilm is going in that direction, and it's probably for the best. The picture this speculation is based on comes from an Instagram account that takes two celebrities and merges their faces together to make an imaginary celebrity who has features of both. Here it is: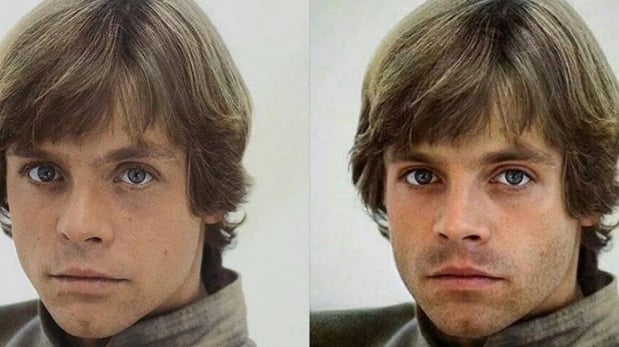 After the season 2 finale of The Mandalorian, it seems like Luke received a proper send-off. It's unlikely we'll be seeing a lot of Luke Skywalker in live-action form in the next few years, besides possibly another very brief cameo in The Mandalorian or elsewhere. So it looks like that is another rumor that we can, at least for now, also put to rest.
Miguel Fernández is a Spanish student that has movies as his second passion in life. His favorite movie of all time is The Lord of the Rings, but he is also a huge Star Wars fan. However, fantasy movies are not his only cup of tea, as movies from Scorsese, Fincher, Kubrick or Hitchcock have been an obsession for him since he started to understand the language of filmmaking. He is that guy who will watch a black and white movie, just because it is in black and white.