Review: 'The Mandalorian' Grogu Sneakers: Wherever You Go, He Goes!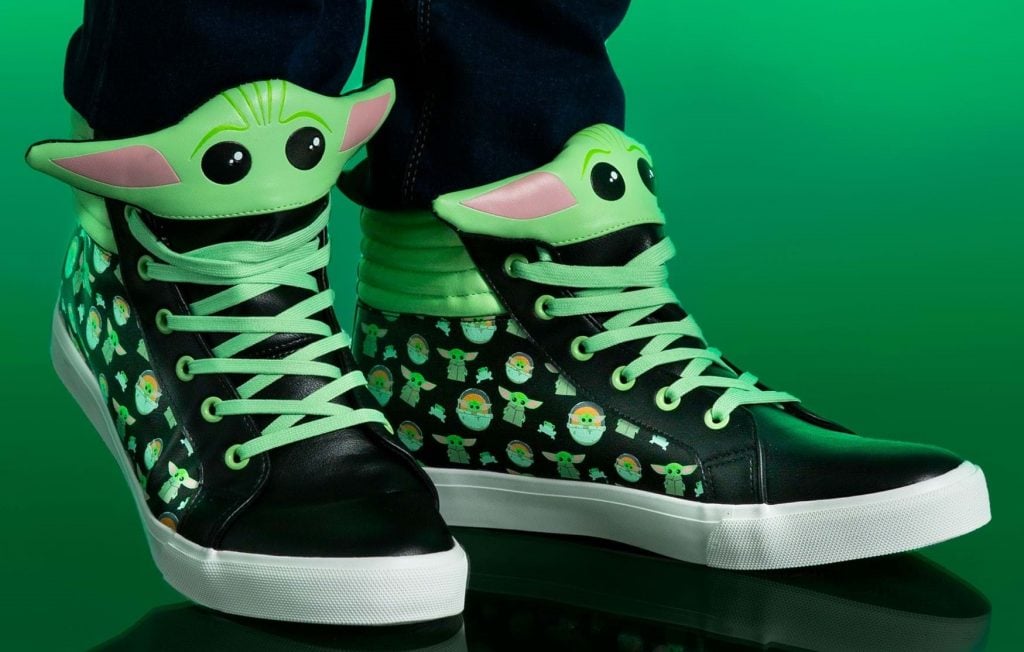 Would you like to see the baby? How about on your feet? FUN.com continues to feature very cool Star Wars collectibles with these exclusive The Child Unisex Mandalorian Shoes. Whether you're a fan of the show or just Grogu, you'll be the most stylish bounty hunter in the galaxy with these sneakers. This officially licensed exclusive features all-over printed graphics, cushioned foam insoles, and is priced at $39.99.
(From FUN.com)
When you're a Mandalorian on a mission, you may suspect you know all the details. Then again, there's a whole galaxy full of surprises out there. Perhaps you'll run into an old friend hunting after the same quarry. Maybe you'll unveil a mystery that would even shock those old Jedi. But no Mando would ever expect to find something so cute and cuddly that it would melt a heart of Beskar!

These officially licensed 'The Child' Shoes from Star Wars: The Mandalorian may be the find you've been hunting for! They're unisex shoes from your favorite Disney and Star Wars TV series and feature a green and black color scheme with accents of white and pink to bring the face of the enigmatic 'Grogu' to life. Lace up into snuggly Star Wars style thanks to the cushy feel that will keep you feeling the Force (of comfort).
So is it time to open up the camtano for this bounty? FUN.com sent us a pair to find out!
My first impression was that any Grogu fan would love these sneakers. They are the perfect combination of both functional and fun, and are made from quality materials, so it seems like they could handle daily use. They feature a very cute pattern of Grogu on the sides, and the tongue of the sneakers are a padded head of the baby himself, ears and all. You do have the option to wear them with the ears out or tucked inside the shoe. They are a high top sneaker and have a skater-shoe feel, so if you're planning to wear these all day at a convention, theme park, or Star Wars event, make sure to grab extra padding for comfort. Overall, I don't know if I would wear these sneakers every day, but they are a great addition to any Star Wars fan's closet, and would definitely make a statement on special occasions.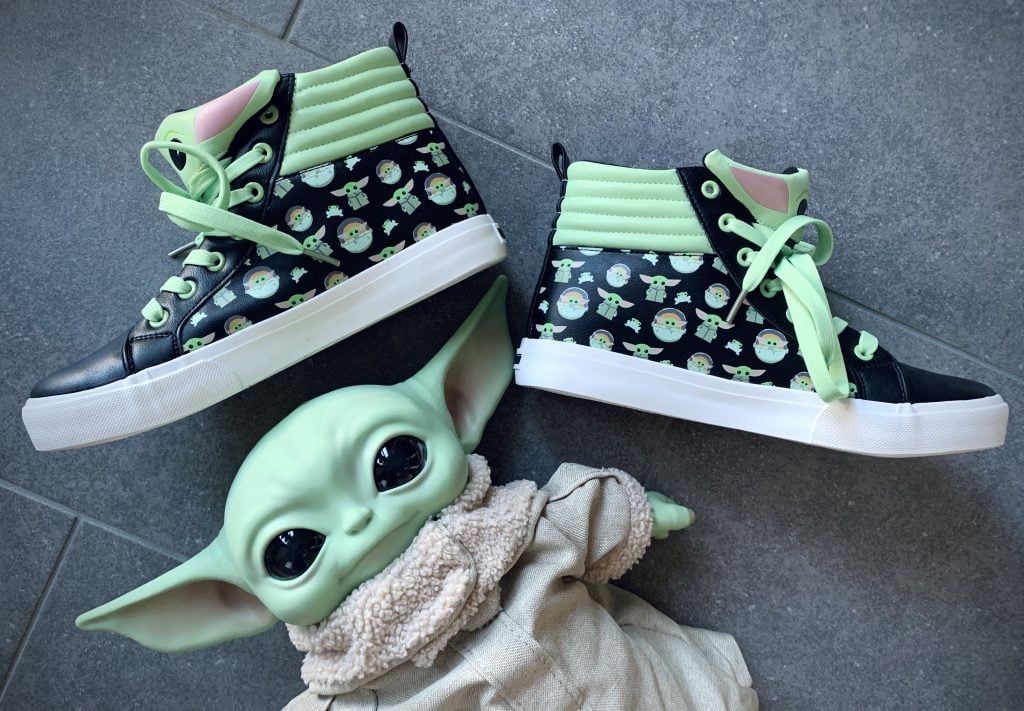 The shoes are sold at FUN.com. The sneakers are currently sold out, but you can signup for email notifications for when they become available again.
Lacey is a co-host on SWNN's official podcast The Resistance Broadcast. You can see and hear her Monday and Thursday recapping the news and having deep discussions with the rest of the TRB crew. When not podcasting, Lacey provides live coverage for events like Star Wars Celebration, New York Comic Con, and more! A Star Wars Fan since 2nd grade, she has always been drawn to the characters and adventures in a galaxy far, far away. You can usually find her either watching The Force Awakens for the 100000th time, or looking for art, toys and collectibles to add to her ever-growing collection. Geek out with Lacey on Twitter and Instagram - @laceygilleran.