ILM's James Clyne Reflects on Finishing 'The Rise of Skywalker' End Montage Up Against the Deadline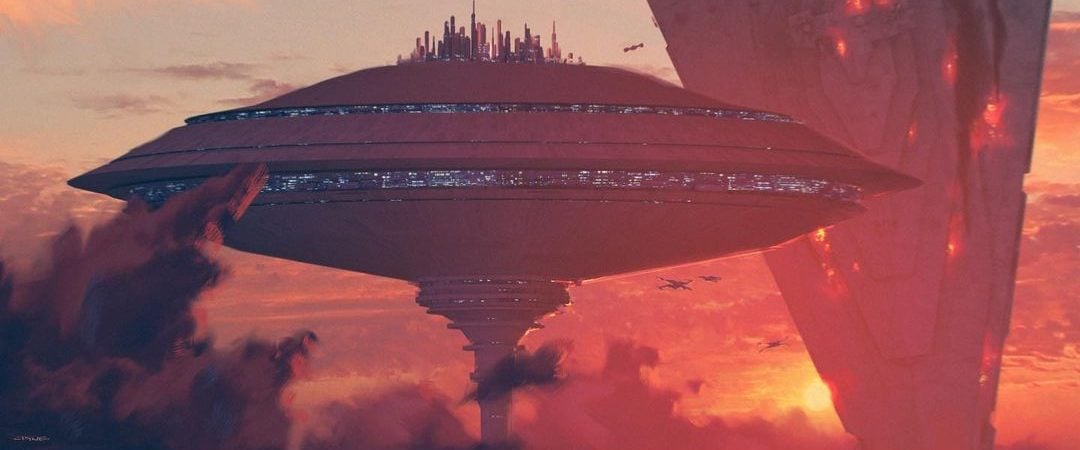 ILM concept artist James Clyne has posted a previously unseen piece of concept art from Star Wars: The Rise of Skywalker. The scene comes from a montage in the final few minutes of the film, showing the downed Final Order ships crashing on recognized planets from the original and sequel trilogy, in this case, Bespin, seen in The Empire Strikes Back. 
Clyne's caption is what makes the photo all the more interesting:
Part of a quick montage at the end of #theriseofskywalker Fun building Bespin under pressure. Only had a day to work this out because it was late in the production and we were all under the gun. Note: scale of Star Destroyer is waaay off. Mainly because the team was looking for a dramatic composition.'
Obviously, Clyne's tone is a light, happy one, but talk of late additions in production and being under the gun hint at known issues behind the scenes for the film. Between a director, and script, change mixed with studio pressure to meet the announced December 2019 release date, rumors about The Rise of Skywalker's rushed production have been rampant since before the film was even released, this post continues that ongoing conversation about what happened behind the scenes of the film. Whatever the story, this is going to be something long talked about by fans as more and more news comes to light of the production.
To toss some water on the flames and put some historical perspective on this, the universally deemed gold standard of Star Wars movies, The Empire Strikes Back, had shots added to the end of the film shortly after it debuted in theaters in May of 1980.
Alex Newman is huge Star Wars fan and loves to keep up to date with the canon. He's also loved movies for as long as he can remember. He's a massive Disney and superhero fan but will watch anything. He's worked at a cinema, a comic book store and at Disney World but is currently working in radio in London!