Durge Returns In 'Star Wars: War Of The Bounty Hunters'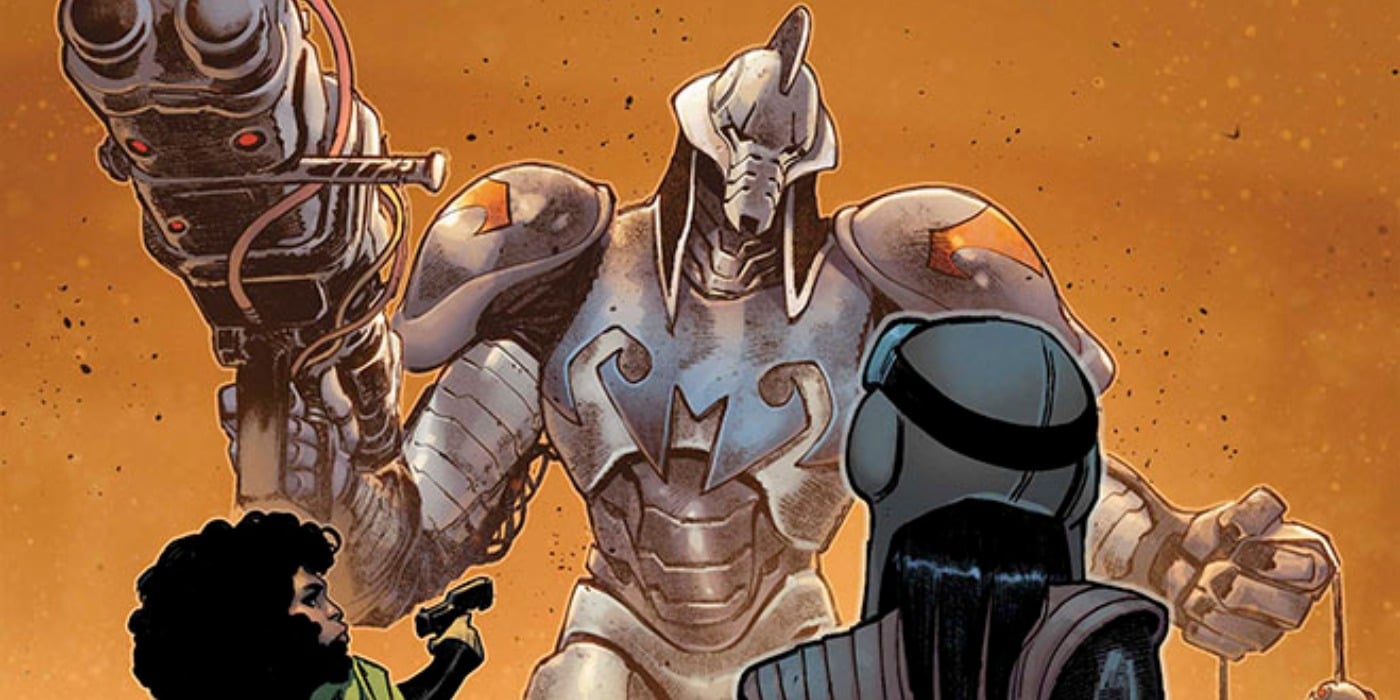 Another significant Legends character is returning to canon – Durge returns in Marvel Comics' War Of The Bounty Hunters crossover!
A new preview of all of the Marvel Comic Star Wars releases for June 2021 reveals the return of the bounty hunter, who first appeared in the 2-D-animated Clone Wars micro-series by Genndy Tartakovsky from 2003 that preceded the 3-D version. Coincidentally, it was just revealed the original series will begin streaming on Disney+ in April.
Durge will appear in Star Wars: Doctor Aphra #11, on sale June 30. This issue, written by Alyssa Wong with art by Minku Jung, features a cover courtesy of artist Sara Pichelli. In the issue, Doctor Aphra and Sana Starros discover an eerie abandoned ship while on a new mission from Dominia Tagge. There, they discover Durge.
The War Of The Bounty Hunters crossover runs from May through October, kicking off with War of the Bounty Hunters Alpha #1 from writer Charles Soule and artist Steve McNiven on May 5, and will then continue through the entire line of Marvel Star Wars comic books, including Star Wars, Bounty Hunters, Darth Vader, and Doctor Aphra.
The crossover depicts what happens to Boba Fett as he ferries a frozen Han Solo from Bespin to Tatooine in between the events of The Empire Strikes Back and Return of the Jedi. It looks to be pulling in far more than just the expected original trilogy bounty hunters and bringing in unexpected prequel era ones as well.
DARBY HARN is a novelist, freelance writer and podcaster. His novels include Ever The Hero, The Judgement of Valene, Nothing Ever Ends and A Country Of Eternal Light. His short fiction appears in Strange Horizons, Interzone, Shimmer and other venues.