Gina Carano Opens up About Her Exit From 'The Mandalorian'
Tomorrow, Sunday, February 21, Gina Carano, whose firing from Lucasfilm was made public last week, will sit for the first time to discuss her exit in a one-on-one conversation with The Daily Wire's Ben Shapiro. Deadline posted yesterday an exclusive preview to Carano's words on The Ben Shapiro Show. She told him:
"I've been through so much, and I've seen so much now, clearly, of the bullying that's been taking place, and I saw it before. I'm not the only one that's ever been bullied by this company, and I know that so deeply."

"I could share a story which would turn things around in the media but I can't because it would sell out a friend…Everyone is afraid of losing their job."
The former MMA fighter added:
"You know how boxers head-hunt sometimes and forget to go for the body? I feel like Disney or Lucasfilm or whoever it is, just certain people at that company…I feel like I've been being head-hunted (…) and you can feel it. Just a couple of weeks ago, Lucasfilm asked an artist that they employ to erase my character and put a different character in place, and he proudly announces this on Twitter, and erases my character and puts another character in place. All the fans of Cara Dune were just outraged. They were like 'Why didn't you add the character? Why did you have to take off the character? Is there something wrong? Is Gina getting fired?"
Even though we now know that Lucasfilm decided a few months ago to scrap any plans for a Cara Dune spin-off show, Carano says she learned about her firing through social media, like everyone else:
"How I found out was that I looked on the internet, and you know, you check your Twitter and I'm trending and the 'fire Gina Carano' hashtag worked."

"They accidentally sent me an email, which was very enlightening, so I knew. I knew they were paying attention. I know there were some people who went to bat for me, but I know that they didn't win out at the end."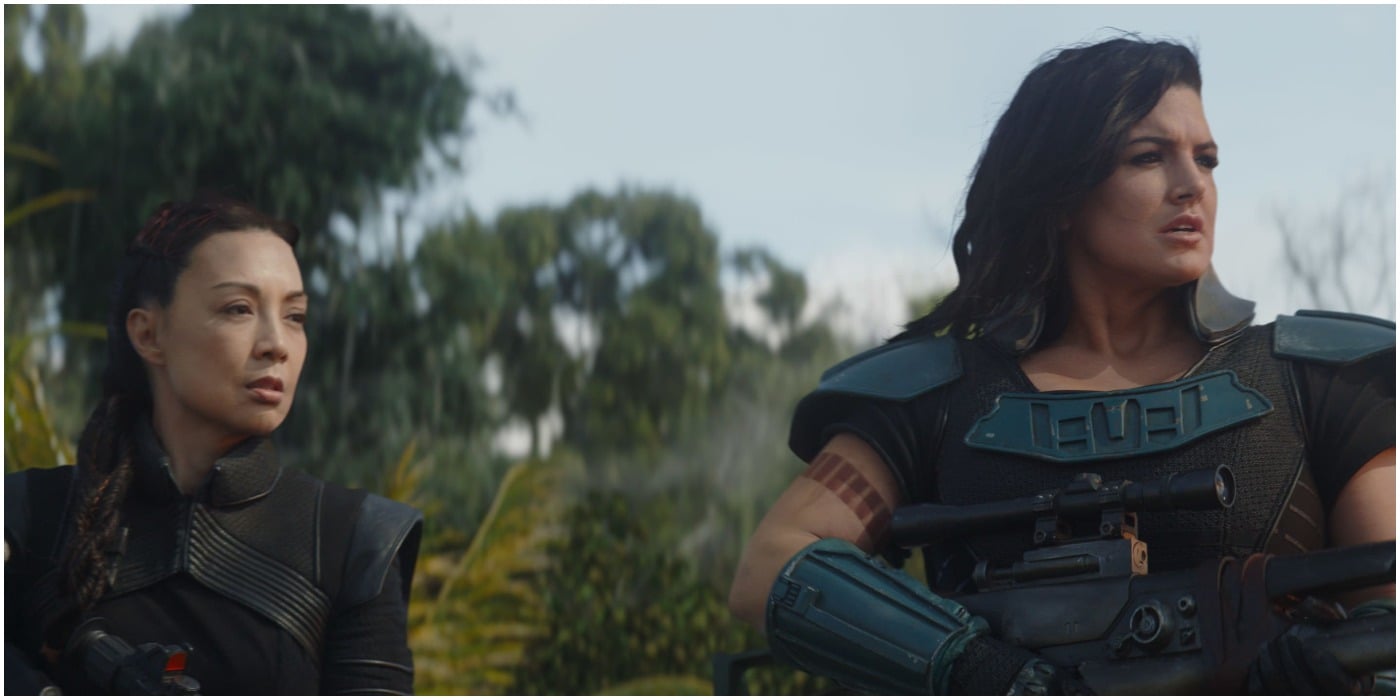 The actress also reiterated that this happened because Disney treats people differently depending on their employees' political opinions:
"They've been all over me and they've been watching me like a hawk, and I'm watching people on the same production and they can say everything they want, and that's where I had a problem. I had a problem because I wasn't going along with the narrative… "

"I was prepared at any point to be let go, because I've seen this happen to so many people. I've seen the looks on their faces. I've seen the bullying that takes place, and so when this started, they point their guns at you, and you know it's only a matter of time. I've seen it happen to so many people, and I just thought to myself (…) 'you're coming for me, I know you are.' " They're making it very obvious through their employees who were coming for me, and so I was like, 'I'm going to go down swinging and I'm going to stay true to myself.' "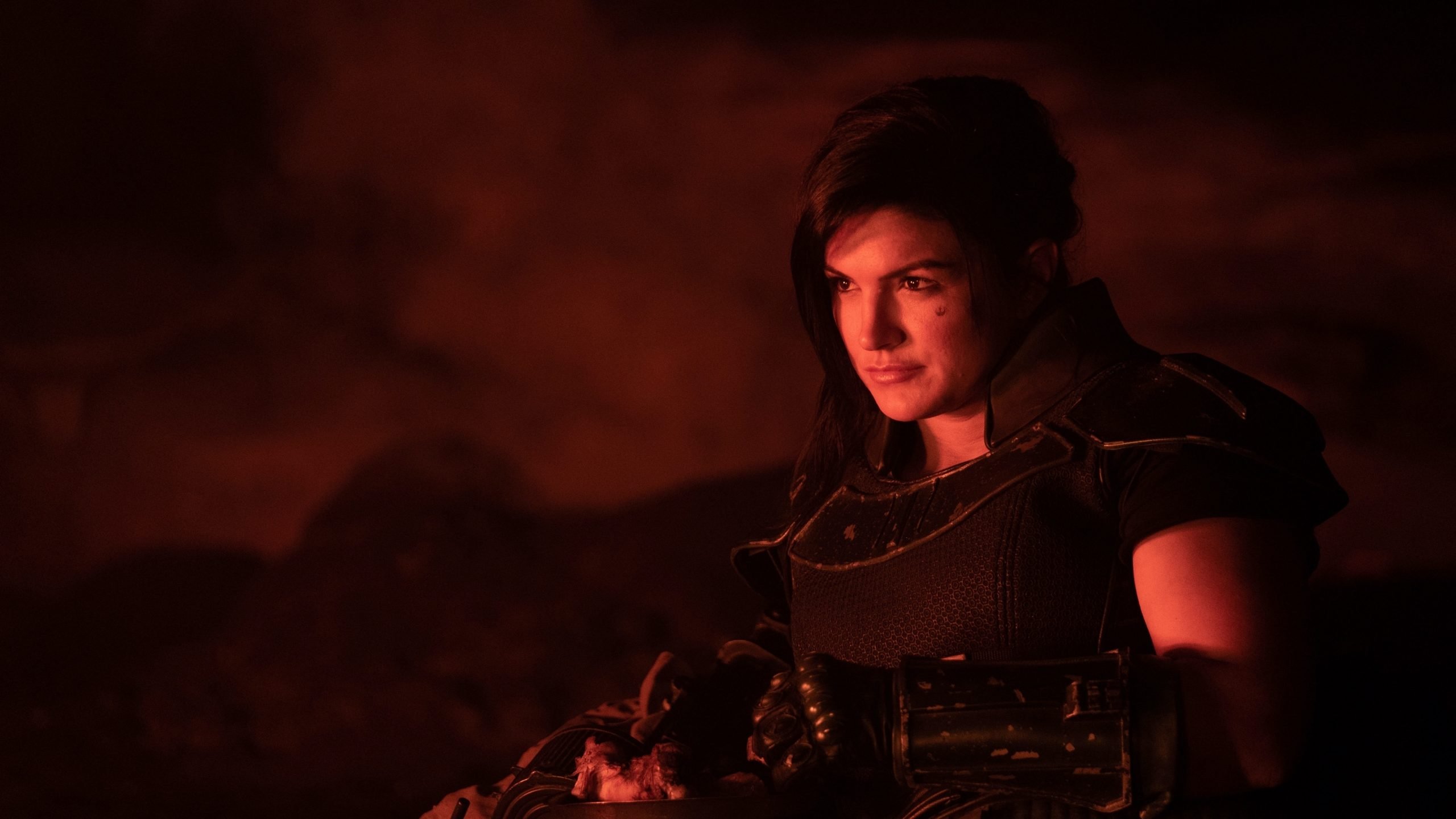 At another point in the interview, she will apparently tell Shapiro:
"When you called, my body is still shaking. It's devastating, but the thought of this happening to anybody else, especially to somebody who could not handle this the way I can, no, they don't get to do that. They don't get to make people feel like that (….) and if I buckle, it'll make it okay for these companies, who have a history of lying, to be lying and to do this to other people, and they've done it to other people, and I'm not going down without a fight."
The Ben Shapiro Show: Sunday Special with Gina Carano will air tomorrow, Sunday, February 21, on DailyWire.
Miguel Fernández is a Spanish student that has movies as his second passion in life. His favorite movie of all time is The Lord of the Rings, but he is also a huge Star Wars fan. However, fantasy movies are not his only cup of tea, as movies from Scorsese, Fincher, Kubrick or Hitchcock have been an obsession for him since he started to understand the language of filmmaking. He is that guy who will watch a black and white movie, just because it is in black and white.