Characters of Star Wars: The High Republic – Meet Jedi Master Sskeer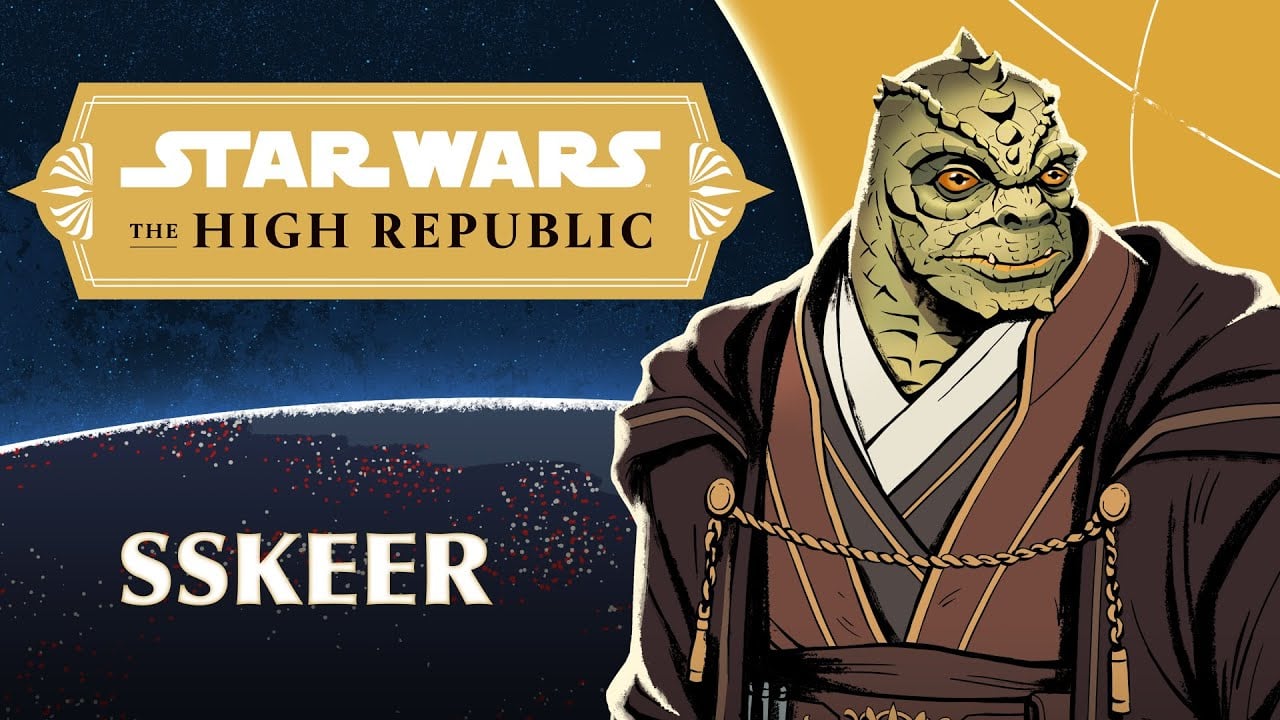 The introduction to the heroes of villains of The High Republic continues with a new animated short focusing on the Trandoshan Jedi Master Sskeer!
Star Wars: The High Republic is a multimedia epic set two centuries before the events of Star Wars: The Phantom Menace, during the prime of the Jedi Order. It spans novels, comic books, and short stories, written by a brain trust of outstanding Star Wars writers including Justina Ireland, Charles Soule, Daniel Day Older, Cavan Scott, and Claudia Gray.
Through the new web series Characters of Star Wars: The High Republic, animated shorts that tell the stories of The High Republic's heroes and villains, fans are getting to know many of the major characters. Each episode focuses on one character and their journey leading up to the events that kick off The High Republic. The latest episode introduces fans to the Trandoshan Jedi Master Sskeer.
Sskeer is a great character who plays a nice role in the first full-length novel of The High Republic, Light of the Jedi. He loses an arm in that book, but he's a Trandoshan, so it grows back. Still, he's fighting with his lightsaber one-handed in the ongoing Marvel Star Wars The High Republic comic book series.
The animated short has quite a bit in common with the Galaxy Of Adventures shorts in terms of style and length. It's just over a minute, so it's a quick and visually compelling introduction to one of the more interesting new characters in The High Republic era so far.
Sskeer is a typically gruff Trandoshan, though he's one of the more peaceful that fans have seen so far in Star Wars. Still, he's not exactly a loveable guy and doesn't have a problem demonizing the Nihil, who have cost him a lot. He and his padawan Keeve Trennis feature prominently in the Marvel comic.
Characters of Star Wars: The High Republic will be available exclusively on YouTube.com/StarWars and StarWars.com.
DARBY HARN is a novelist, freelance writer and podcaster. His novels include Ever The Hero, The Judgement of Valene, Nothing Ever Ends and A Country Of Eternal Light. His short fiction appears in Strange Horizons, Interzone, Shimmer and other venues.