BREAKING: Gina Carano Fired By Disney/Lucasfilm; Future With Star Wars Is Over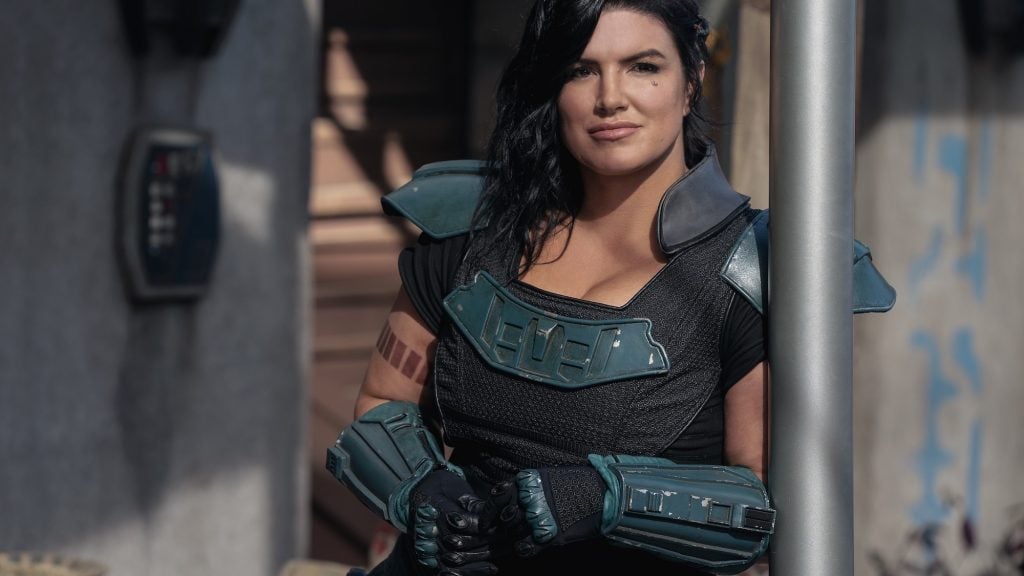 In a breaking news development, io9 is reporting that a Lucasfilm representative has confirmed to them that Gina Carano is no longer employed by Lucasfilm and there are no plans for her to return to Star Wars again, including her role on The Mandalorian.
This is the statement by the unnamed Lucasfilm representative, from the exclusive report by io9:
"Gina Carano is not currently employed by Lucasfilm and there are no plans for her to be in the future. Nevertheless, her social media posts denigrating people based on their cultural and religious identities are abhorrent and unacceptable."
They do not specify when Carano was let go or list why, but we can safely assume this has to do with the abhorrent comments and posts the actor and former MMA fighter has been making on social media dating back to last year, which seemed to keep getting more dangerous and hateful as time went on, most recently capped off by an anti-Semitic story she posted on her Instagram feed.
The Hollywood Reporter said sources claim Carano was supposed to be revealed as the star of one of The Mandalorian spinoff shows at the December Disney Investors Webcast, but Lucasfilm scrapped those plans in the wake of her behavior.
According to sources, Lucasfilm planned to unveil Gina Carano as the star of her own show during December's investors day. They scrubbed those plans after erratic tweets in November https://t.co/GSZkoHqXal

— Aaron Couch (@AaronCouch) February 11, 2021
There is no word as to whether Cara Dune will be recast or written off the show completely. Either way, we will keep you posted as more information about this story surfaces including if an official public statement is made by Disney/Lucasfilm.