Boba Fett Returns In The 'War Of The Bounty Hunters' Marvel Event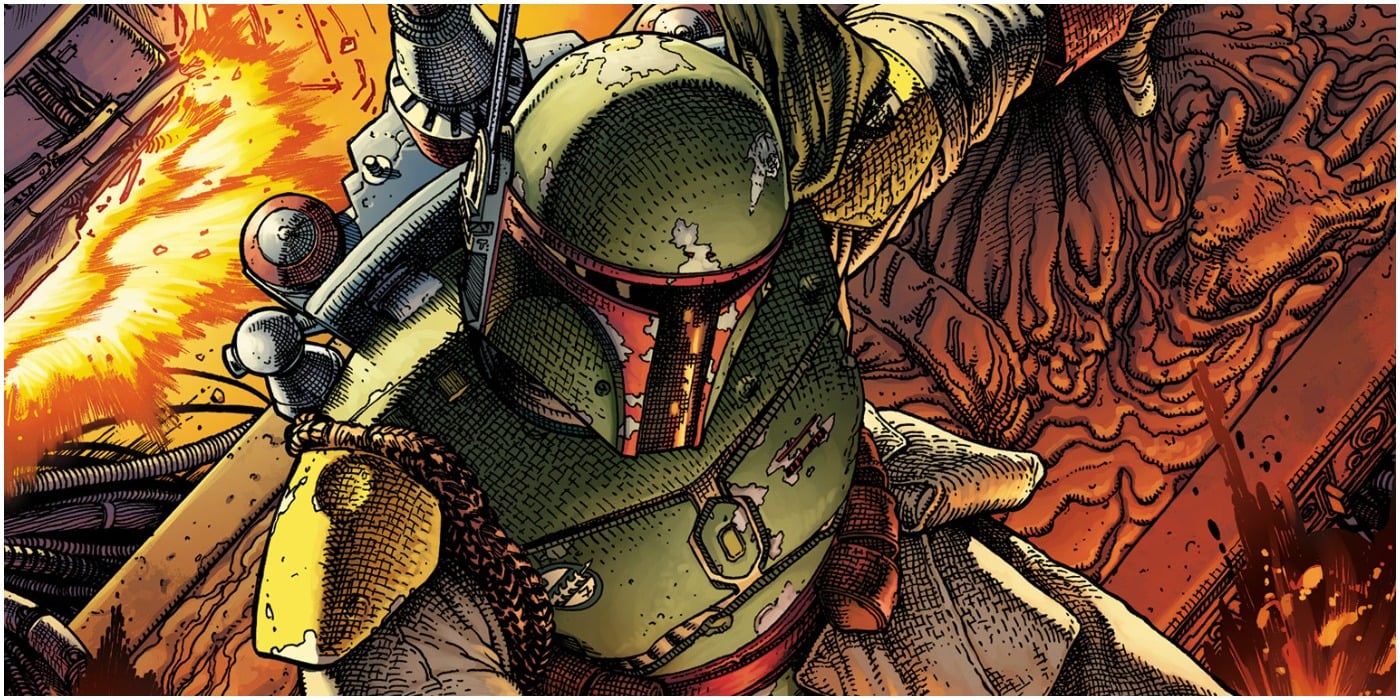 Boba Fett is fighting to hold on to his prize in the War Of The Bounty Hunters, a major crossover in Marvel Comics starting this May!
This massive event from Marvel Comics will run from May through October, kicking off with War of the Bounty Hunters Alpha #1 from writer Charles Soule and artist Steve McNiven on May 5, and will then continue through the entire line of Marvel Star Wars comic books, including Star Wars, Bounty Hunters, Darth Vader, and Doctor Aphra. A five-issue War of the Bounty Hunters miniseries from Soule and artist Luke Ross forms the crux of the story and begins in June.
Soule, the writer of the first Star Wars The High Republic novel Light of the Jedi, came up with the concept of the crossover during a pitch for the main Star Wars Marvel title."Boba Fett clearly doesn't take Han Solo directly to Jabba's palace," Soule said. "Something had to happen in between that intervening time between Empire and Jedi. And I was like, 'I would like to tell that story, and I would like it to be about Boba Fett and what happens to him."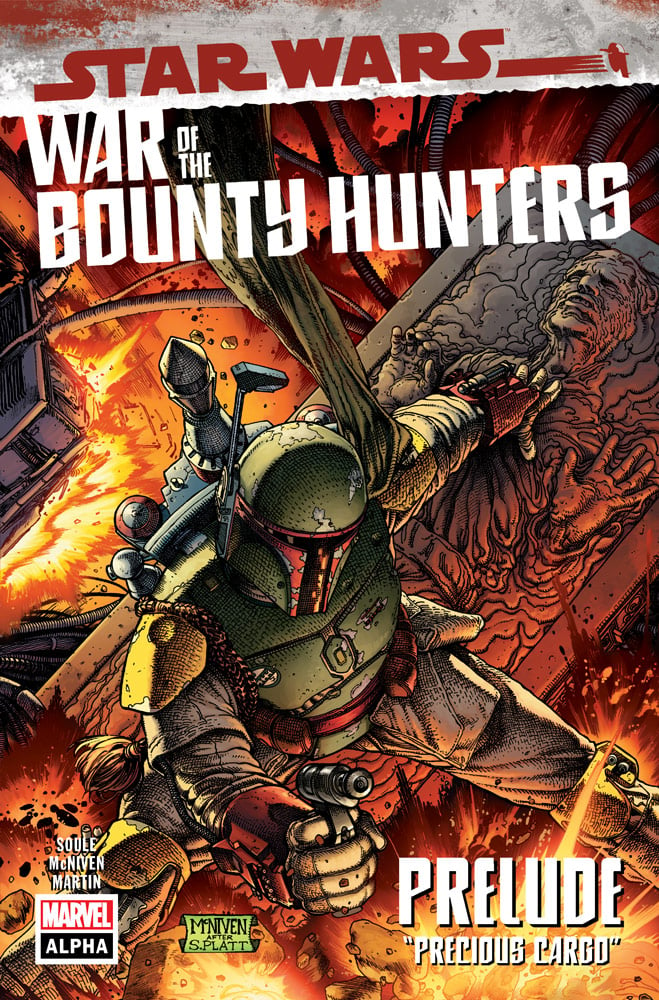 "The main story that we're dealing with is a Boba Fett-focused crime epic, that involves Boba Fett going up against some of the heaviest hitters in the galaxy. It's Jabba the Hutt. It's Black Sun. It's Darth Vader. And a bunch of others — factions and so on — that I think will be really interesting for the fans," Soule. "It's basically Boba Fett, by himself, against all of these people."
The storyline bears some resemblance to Shadows Of The Empire, which some fans may remember details Boba's battle against IG-88 and other bounty hunters in the period between The Empire Strikes Back and Return Of The Jedi. That story was depicted in a novel and a comic book but is no longer considered canon.
"Boba Fett is in possession of Han Solo at the end of Empire Strikes Back, and at the beginning of War of the Bounty Hunters, he is not," Soule said of the project. "And he is going to do everything he can to get him back, no matter what. No matter who is standing in his way."
DARBY HARN is a novelist, freelance writer and podcaster. His novels include Ever The Hero, The Judgement of Valene, Nothing Ever Ends and A Country Of Eternal Light. His short fiction appears in Strange Horizons, Interzone, Shimmer and other venues.