'Star Wars' Stamps Bring Home The Droids You're Looking For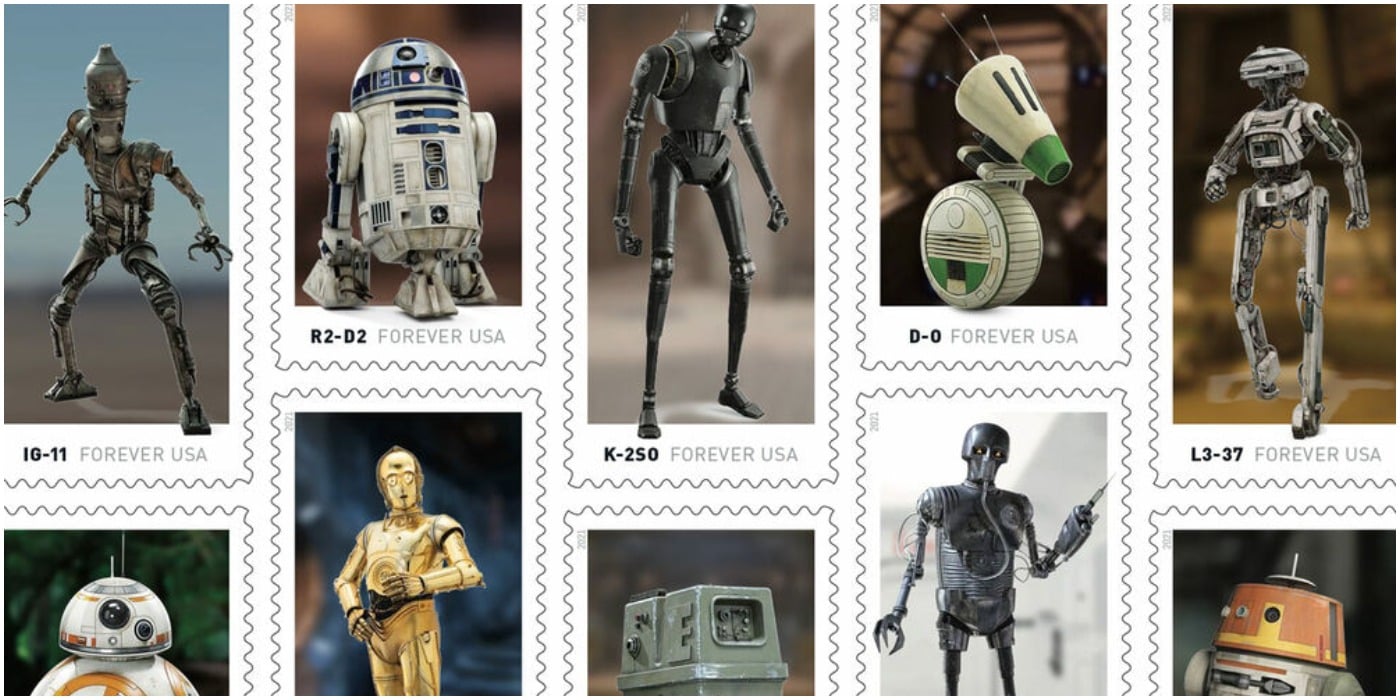 Mail in a galaxy far, far away probably works differently than on Earth, but at least here we have some brand new postage stamps to honor the Star Wars saga.
With 10 dazzling new character-inspired stamps, the United States Postal Service salutes beloved droids from the Star Wars galaxy and the imagination that brings these technological marvels to the screen. Representing more than four decades of innovation and storytelling, the droids featured in this pane of twenty stamps are IG-11 from The Mandalorian, R2-D2, K-2SO, D-O, L3-37, BB-8, C-3PO, a GNK (or Gonk) power droid, 2-1B surgical droid, and C1-10P, commonly known as "Chopper," from Star Wars: Rebels.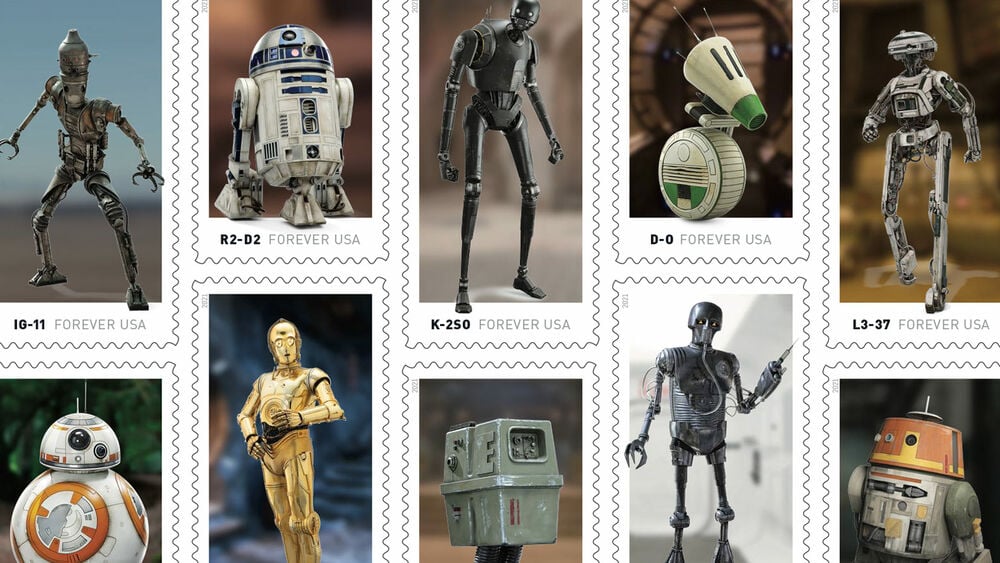 The characters are shown against backgrounds representing settings of memorable adventures. The selvage features a passageway from the floating Cloud City above the planet Bespin, introduced in Star Wars: The Empire Strikes Back. These droids are a nod to Lucasfilm's, as well as its parent company, Disney's, commitment to science, technology, engineering, and math (STEM) learning and the continued collaboration between "Star Wars: Force for Change" and global pre-K-12 nonprofit organization "FIRST" (For Inspiration and Recognition of Science and Technology).
"Star Wars: Force for Change" and "FIRST" have joined forces to expand access to STEM learning to more young people around the world, and to help them envision a brighter, more inclusive future. Lucasfilm, the studio that created the Star Wars franchise, is celebrating its 50th anniversary in 2021. Greg Breeding was the designer of the stamps and pane. William Gicker was the art director. Additional details about the new Star Wars droid inspired stamp collection, including the issue date, will be announced later this year.
Customers may purchase stamps and other philatelic products through the Postal Store at usps.com/shopstamps, by calling 800-STAMP24 (800-782-6724), by mail through USA Philatelic, or at Post Office locations nationwide.
DARBY HARN is a novelist, freelance writer and podcaster. His novels include Ever The Hero, The Judgement of Valene, Nothing Ever Ends and A Country Of Eternal Light. His short fiction appears in Strange Horizons, Interzone, Shimmer and other venues.