Star Wars Insider Celebrates 200 Issues!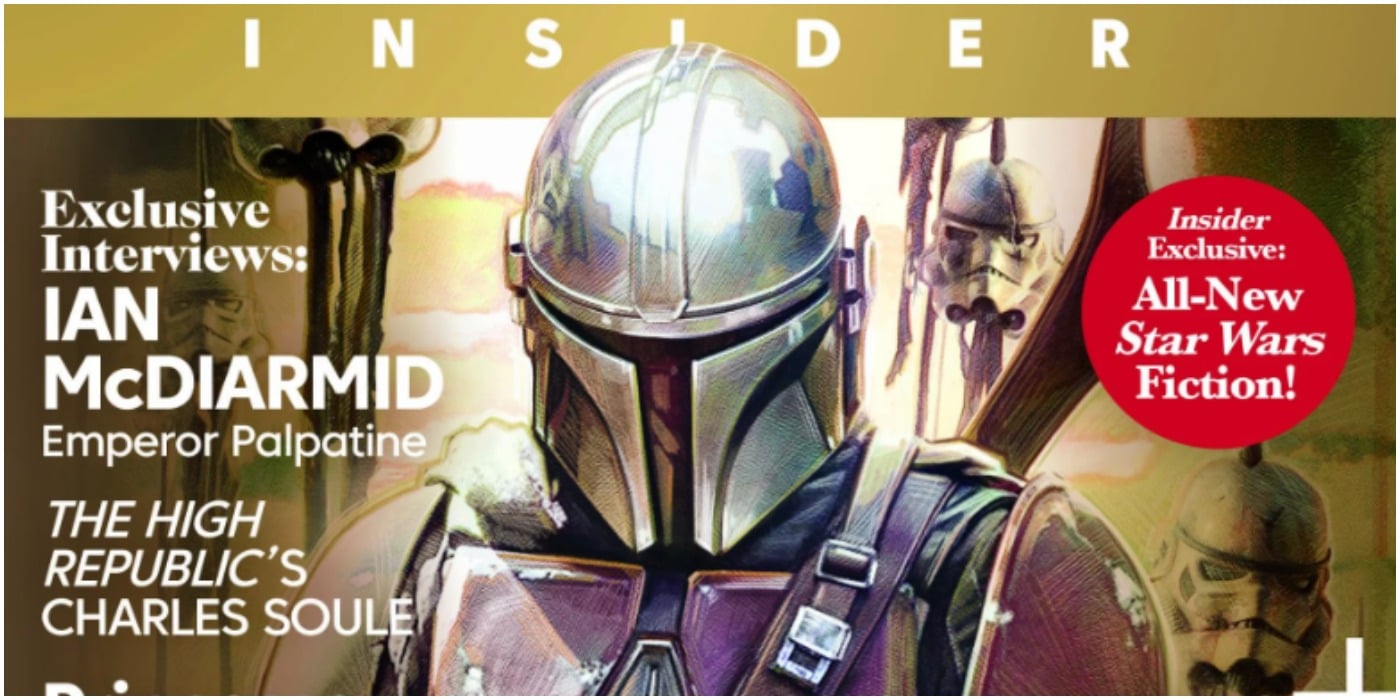 The Official Fan Magazine, Star Wars Insider, reaches a major milestone with its 200th issue, and we have all the details!
Titan Publishing has announced the release of the landmark 200th issue of Star Wars Insider Magazine, on sale February 9, 2021. Insider began in 1987 as The Lucasfilm Fan Club Magazine, under which name 22 issues were published. In the fall of 1994, the name was changed to Star Wars Insider, and from #93 its home has been at Titan Publishing.
This jam-packed issue features a lot of great content, including a one-off edition of Anthony Daniels' unique 'Wonder Column' which appeared in the magazine's early issues, an interview with Charles Soule, author of Light Of The Jedi, the first novel in The High Republic publishing initiative, and the final part of Soule's Star Wars: The High Republic prequel story, Starlight, exclusive to the magazine.
Star Wars Insider #200 is an unmissable homage to all that we love about Star Wars. Cast and creatives involved in the saga reveal their personal reasons for loving the galaxy far, far away, and past Insider Editors reminisce on the last 200 issues. Since its inception, Star Wars Insider has been front and center of the announcement and release of eight new movies; multiple animated series; the launch of a live-action TV series and a game show – reporting from behind-the-scenes; interviewing cast and crew; and bringing readers the very best from across the galaxy.
"It's an honor to be working on such a milestone issue." Said Christopher Cooper, Editor. "Star Wars Insider has been so important to so many fans for more than three decades, myself included, so being in the hot seat as we reflect on what the magazine has achieved over that time while looking forward to the bright future of Star Wars, is an incredible opportunity. Here's to the next 200, and the 200 after that!"
As well as a newsstand cover including the eponymous star of the Emmy Award-winning Disney+ live-action series The Mandalorian, this momentous issue also comes with a Diamond Exclusive cover featuring the artwork of superstar comics artist Peach Momoko. The exclusive cover, drawn in Momoko's signature style, features the break-out star of The Mandalorian, the Child, and is available exclusively through comic shops.
Star Wars Insider #200 is on sale at newsstands, comic shops, Forbidden Planet (UK & Europe) and digital devices on February 9, 2021. Also, Titan is running a special #200 subscription offer – 8 issues for just $47.99 – saving 40%!
Follow Titan on Twitter @SW_Insider and/or Facebook @StarWarsInsider!
DARBY HARN is a novelist, freelance writer and podcaster. His novels include Ever The Hero, The Judgement of Valene, Nothing Ever Ends and A Country Of Eternal Light. His short fiction appears in Strange Horizons, Interzone, Shimmer and other venues.